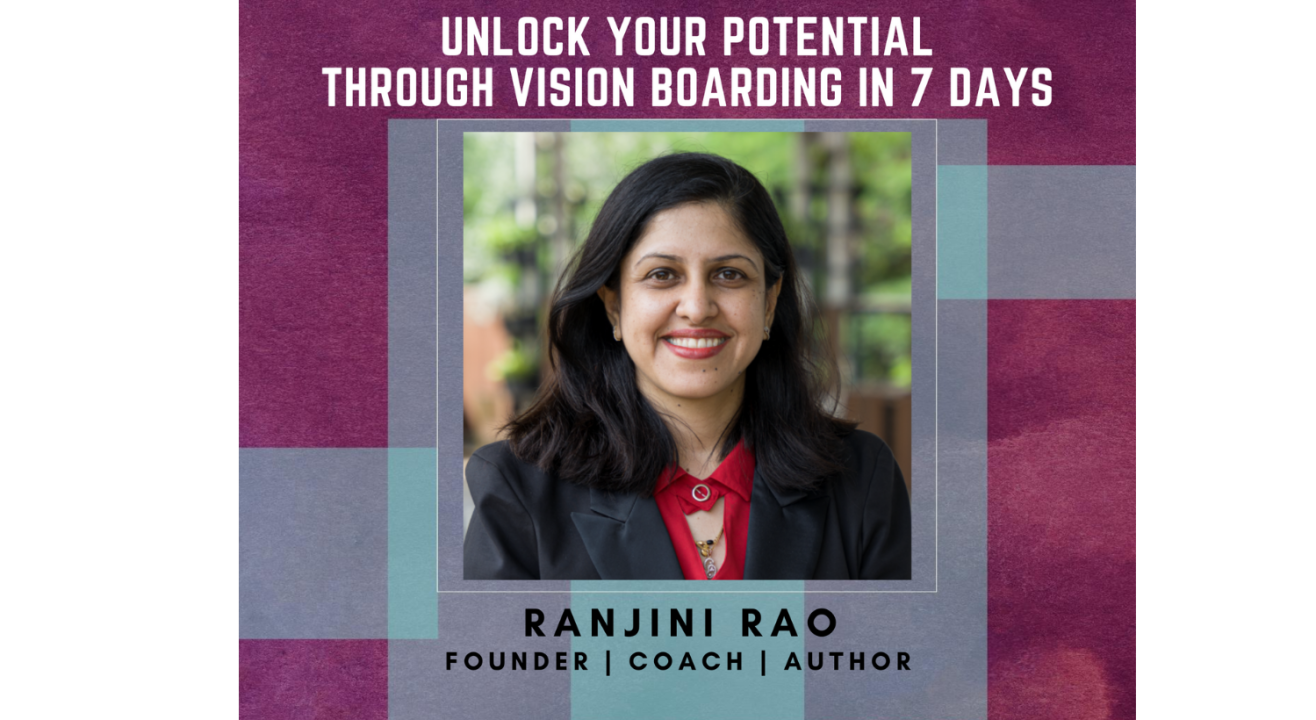 Unlock Your Potential Through Vision Boarding
Event Guide
Masterclass
Learn from an expert
Invite your friends
and enjoy a shared experience
Unlock Your Potential Through Vision Boarding
Event Guide
Masterclass
Learn from an expert
Invite your friends
and enjoy a shared experience
Event Guide
Masterclass
Learn from an expert
Invite your friends
and enjoy a shared experience
Masterclass on Unlocking your potential through Vision Boarding
The human imagination is powerful, but it works like a muscle. For most of us, that power remains potential power and it's never fully utilized.
A vision board allows you to exercise your imagination regularly, creating a more vivid vision of your ideal life as you develop your ability that has real, tangible benefits. None of which require you to believe that things will magically arrive in your mailbox or bank account if you think about them long and hard enough, by the way.
If you have a burning desire to realize a cherished, long-held dream, a clear vision is a must. And a vision board can help you develop the skills to define and shape that within your mind, something that will stay with you long after the board comes down.
Let's join Success Coach Ranjini Rao as she takes us through all the facets of vision boards and how we can incorporate them into our own lives.
Hopes and dreams - here we come!
This course covers
How to manifest your dreams and goals through art and images.
From idea to vision board to success. Easy steps.
How to select and prioritize for vision boards.
How to represent your final goals and objectives in a vision board.
How to implement IKIGAI into your daily living.
How to keep succeeding through vision boards for life.
ABOUT THE COACH
A former IBM Digital Strategy Leader and a Taj Innercircle Work-Life Champion, Ranjini quit her 23-year long career to transition into a career that's focused on holistic well-being & wellness.
Post her corporate experience, she redesigned & reinvented her career by envisioning herself living a holistically balanced lifestyle through the application of Design Thinking & the principles of the Law of Attraction. She has since then gone on to realize her dream of becoming a Life & Leadership Coach.
Across over 350 workshops, Ranjini has been teaching Design Thinking, self-care practices like Reiki, imparting holistic wellness techniques like Visualization, Crystal Therapy, Mandala Art, and has helped countless others redesign their career-life balance strategies.
Author of "Unlock the Blueprint of Your Life's Design with Mandalas" and certified NLP & Self-Hypnosis Practitioner, she is also a Post Graduate Diploma holder in Counselling Psychology from Banjara Academy, Bangalore.
Unlock Your Potential Through Vision Boarding
Event Guide
Masterclass
Learn from an expert
Invite your friends
and enjoy a shared experience