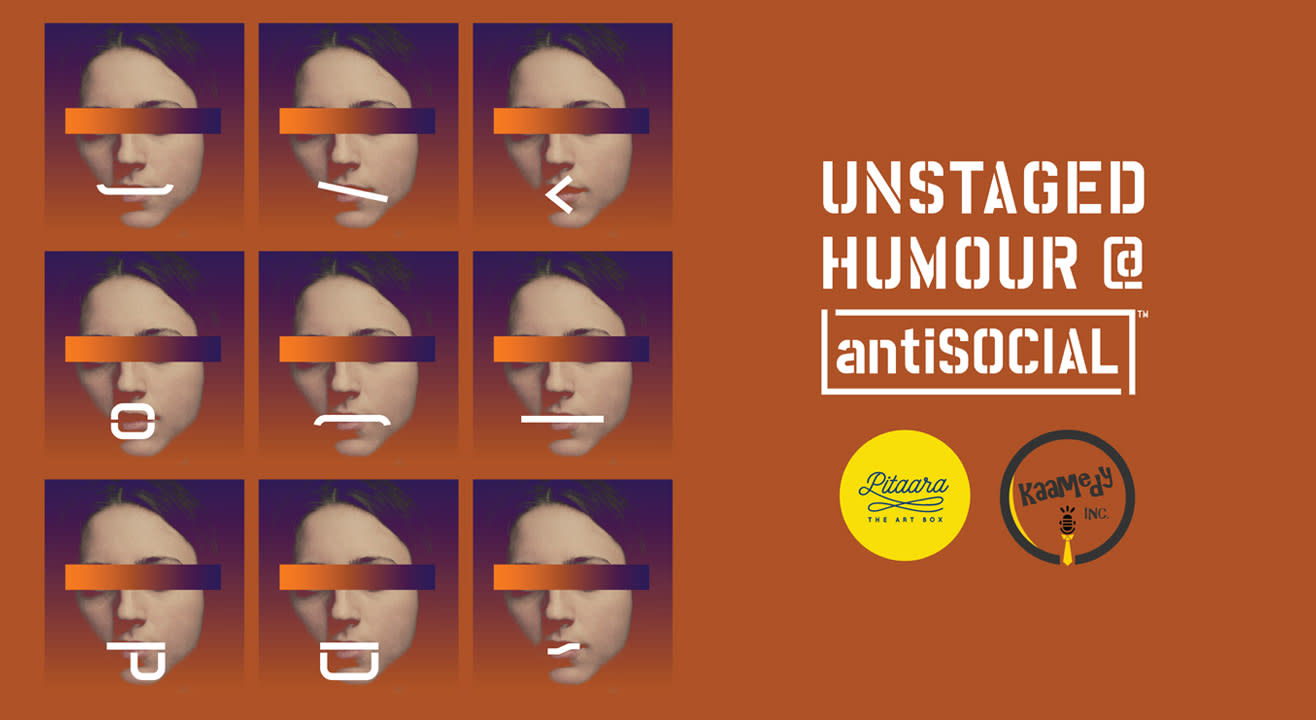 Comedy
Unstaged Humor at #antiSOCIAL
About
antiSOCIAL and Pitaara - The Art Box bring to you "Unstaged Humour"-a night of improv comedy,presented by Kaamedy Inc.
Kaamedy Inc. is a comedy troupe formed by a bunch of humor-loving corporate professionals ( Kartik Poddar, Naveen Tiwari, Ankit Sharma, Hersh Tolani, Varsha Kini, Shrishti Balani ) that specialize in Improvised comedy ,also known as Improv comedy.
Pitaara - The Art Box is a platform open to anyone and everyone to display their talent as an artist of any kind. The form of art could range from music to comedy to theatre to poetry to visual art to even a bizarre idea.
What is Improv Comedy-
It is a form of live theatre where the audience and performers work together to create a magically hilarious improvised comedy show. The group performs scenes and games on-the-spot, based on the suggestions given by the audience, similar to the popular American TV show 'Whose line is it anyway?' None of the plots, dialogues or characters are scripted and everything you see is completely "unstaged" and improvised. What follows is a hilarious combination of on-stage cluelessness, wit and some really unimaginable scenarios.
A few previous suggestions from audience include Donald Trump and Rakhi Sawant getting married, or a man whose hobby is to count ants and our personal favorite – A Bihari on an overbooked United Airlines flight!
So get set to squeal with laughter and come with your ideas, we do have cool prizes for best audience suggestions!