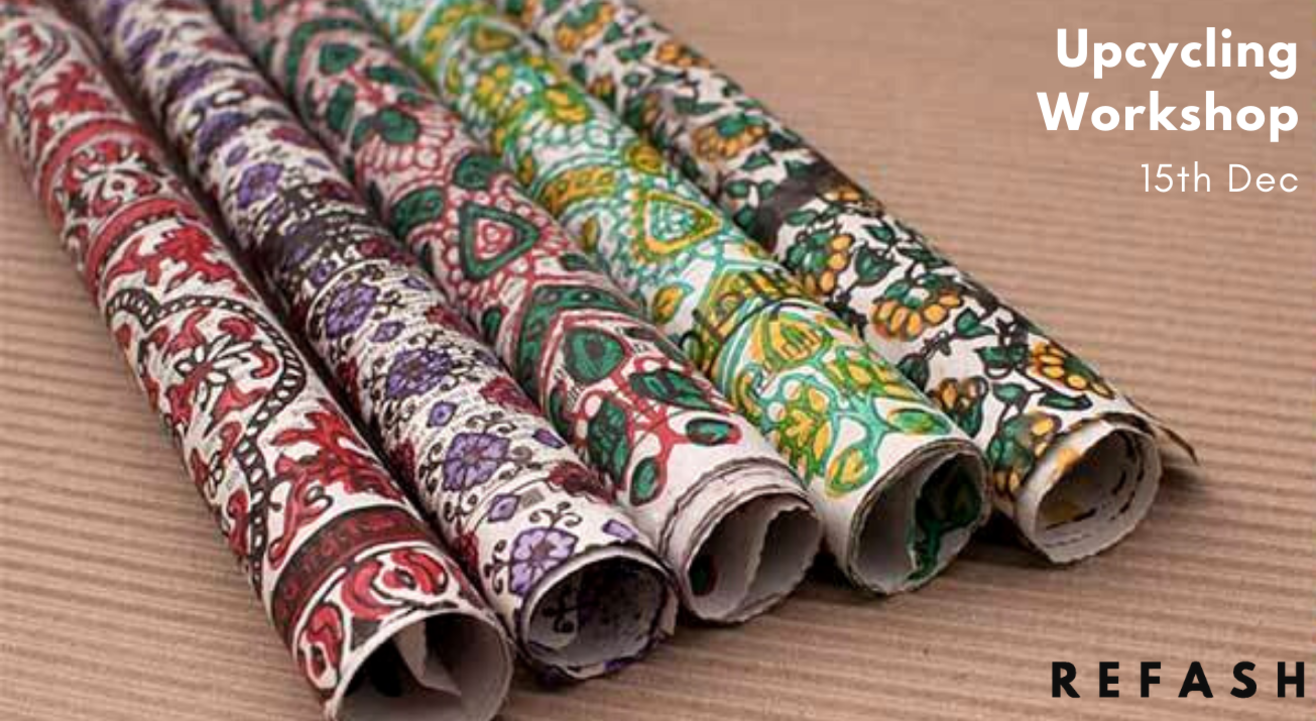 Art
Upcycling Workshop at the StyleCracker Borough
About
About:
REFASH will be facilitating a workshop at the StyleCracker Borough on 15th December 2019. The workshop will be conducted by Raahul Khadaliya founder of The Second Life, a brand that creates upcycled utility and stationery products.
Raahul will introduce the concept of upcycling and will teach how to upcycle waste newspaper to create printed gift wrapping sheets using block printing techniques on waste paper as well as fabrics. The participants will be taken through the tools to be used, the medium and materials for block printing. They will also learn how to create ones own tools for block printing.
Participants will also be able to buy their own kits to create block printed upcycled paper.
Workshop can be attended by adults as well as kids (above the age of 8).
Date: 15th December, 2019.
Time: 4pm - 6pm
Venue: StyleCracker Borough, Mahalaxmi Race Course.
Venue
The StyleCracker Borough
Keshavrao Khadye Marg, Royal Western India Turf Club, Mahalakshmi, Mumbai, Maharashtra 400018
GET DIRECTIONS