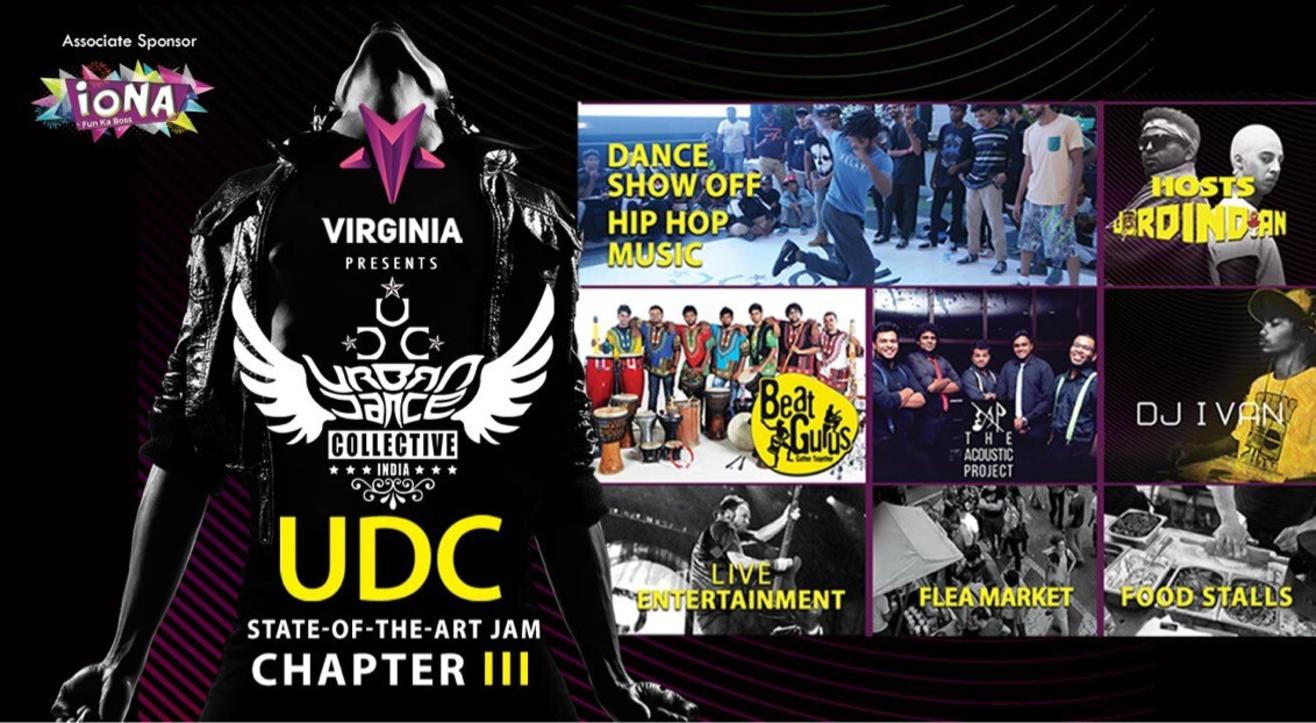 Dance
Urban Dance Collective (UDC)
About
Urban Dance Collective (UDC) INDIA is an initiative of Studio ONE performing Arts Company to support different aspects of street culture also to embolden the Indian B-BOYS and other related artists who take both the Art form and themselves much more seriously.
Aim of UDC INDIA
UDC is here to help carry on this tradition TO LEARN, TO LISTEN, TO TEACH, grow and build together as a community, and especially provide an opportunity to all the participants to go to next level in their particular category.To deliver a positive approach to dance, affirming life-enriching experiences to one and all, through the medium of multi-cultural street forms. To incorporate various Art forms and create UNIQUE dance concepts that not only entertain but also motivates audience's worldwide.
After party at Izakaya 2nd floor (Virginia Mall) 9:30PM onwards.
Venue
Virginia Mall, Bangalore
Virginia Malls, Whitefield , Virginia Mall, Varthur Main Rd, Palm Meadows, Whitefield, Bengaluru, Karnataka 560066.