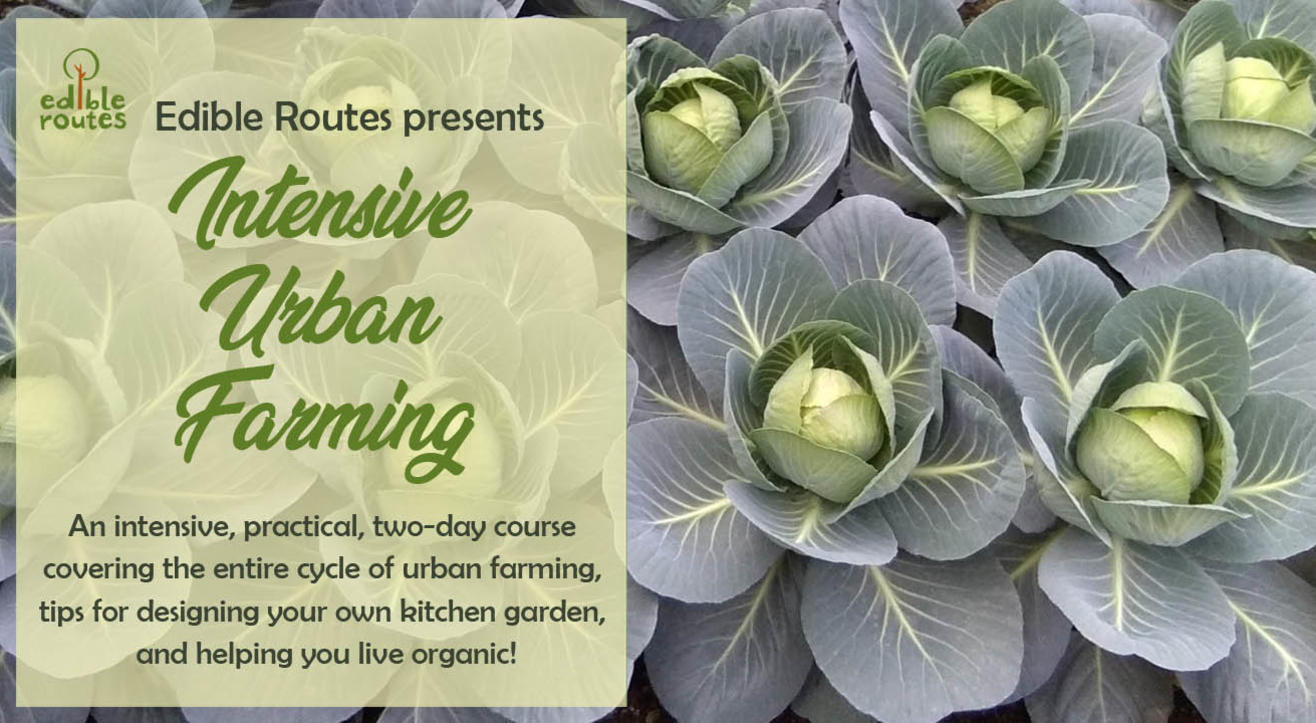 Learn
Urban Farming Intensive Course
Aali Farm, Near Kalindi Kunj Metro Station
About
Nothing is better for you and your loved ones than homegrown vegetables - organic, and as fresh as can be!
This two days intensive course will equip you with the skills required to transform your balcony, terrace or ground into a source of health and nutrition - as well as a source of joy and happiness!
Through practical work on a one acre permaculture farm you will learn the whole cycle of urban farming: from sowing, planting, through weeding, fertilizing, and pest management, to harvesting, and composting. Through small practical projects you will understand how to design your terrace, create the potting mix you need, and chose the companion plants which will keep your plants happy and healthy – basically everything you need to go homegrown.
What you'll take away from this workshop:
- Practical skills to start your own edible garden
- A network of gardening enthusiasts to connect with
- The opportunity to work in a khet
- A comprehensive manual to guide you through garden set-up and maintenance
- 2 gobar pots: one seeded, one sapling
- Your nails full of mitti!
Venue
Aali Farm, Near Kalindi Kunj Metro Station
Jaitpur village road Near Kalindi Kunj Metro Station, Madanpur Khadar Phase 3, Jaitpur, New Delhi, Delhi 110076