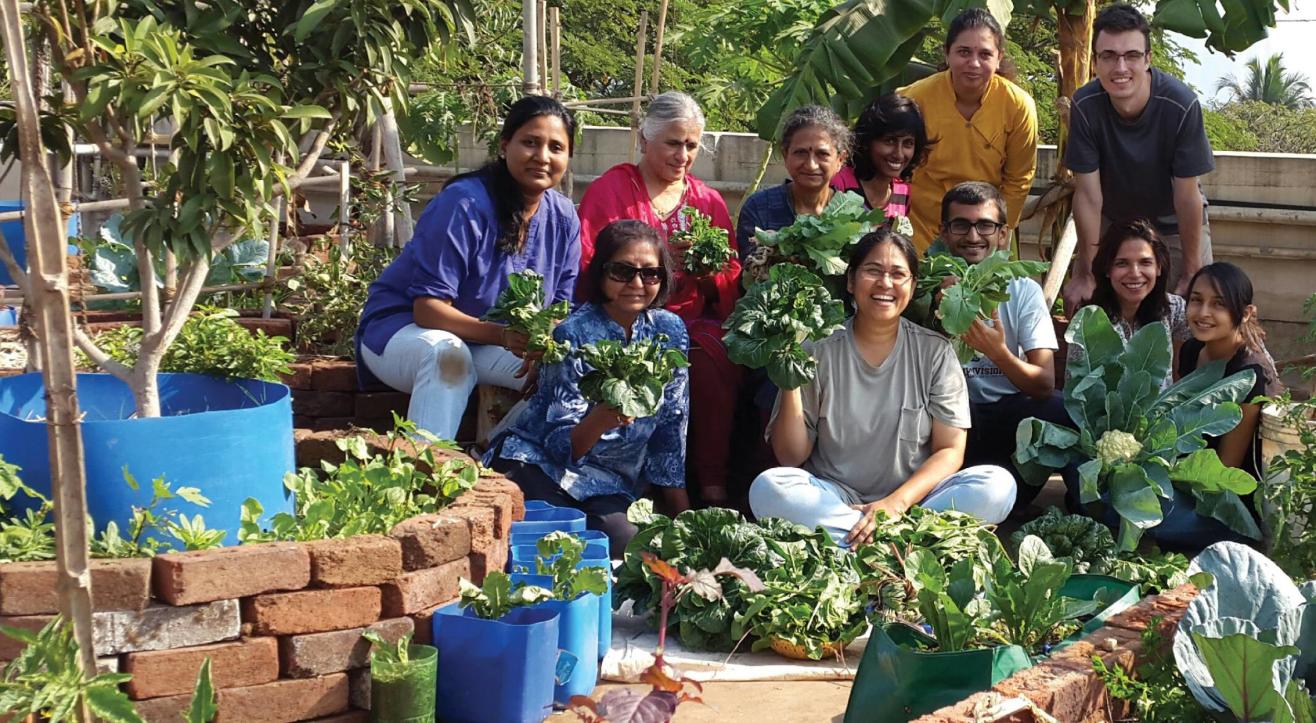 Volunteer
Urban Leaves Community Farm
Don Bosco Provincial House
About
Do you love spending time with nature, want to learn more about kitchen gardening or want to reduce your carbon-footprint? Come, volunteer at the Urban Leaves rooftop community-farm that grows fresh local, seasonal and organic food! You'll get to enjoy a few hours of hands-on gardening, meet like-minded nature lovers, and learn more about growing your own food.
Please note: There are limited volunteer spots available, and hence prior registration is a must.
How can volunteers help?:
Volunteers can help with gardening activities such as Mulching, Composting, Bed making and Trellis-Making.
Meet the Team:
Preeti Patil founded Urban Leaves along with a group of motivated individuals from diverse backgrounds in 2009. Their vision was to create green rooftops and urban food farms, empower people to grow their own food, and tackle the waste management problem by encouraging folks to compost kitchen and garden waste.
Urban Leaves is a community of city farming enthusiasts who volunteer time, effort and knowledge and practice Natu-eco principles of organic farming in their homes and communities.
Things to keep in mind:
Volunteering is by registration only. Walk-ins without prior registration may not be accommodated.
Activities include outdoor farm activities, so wear shoes and socks and carry a sun hat
Be prepared to get your hands dirty or carry gloves if you'd prefer
Bring your own water and cloth bag
Questions? Reach us at:
urbanleaves@gmail.com
Location Details:
Don Bosco Provincial House Terrace, Don Bosco Campus, Nathalal Parekh Marg, Matunga East, Mumbai - 400019
Tip: Once you enter the Don Bosco campus, walk to the Provincial House. Take the lift to the 4th floor and then walk up a flight of stairs to reach the terrace.
Nearest Train Station - Matunga East Train Station
Nearest Bus Stop - Khalsa College Bus Stop
Venue
Don Bosco Provincial House
Campus, Don Bosco Provincial House, Nathalal Parekh Marg, Matunga, Mumbai, Maharashtra 400019