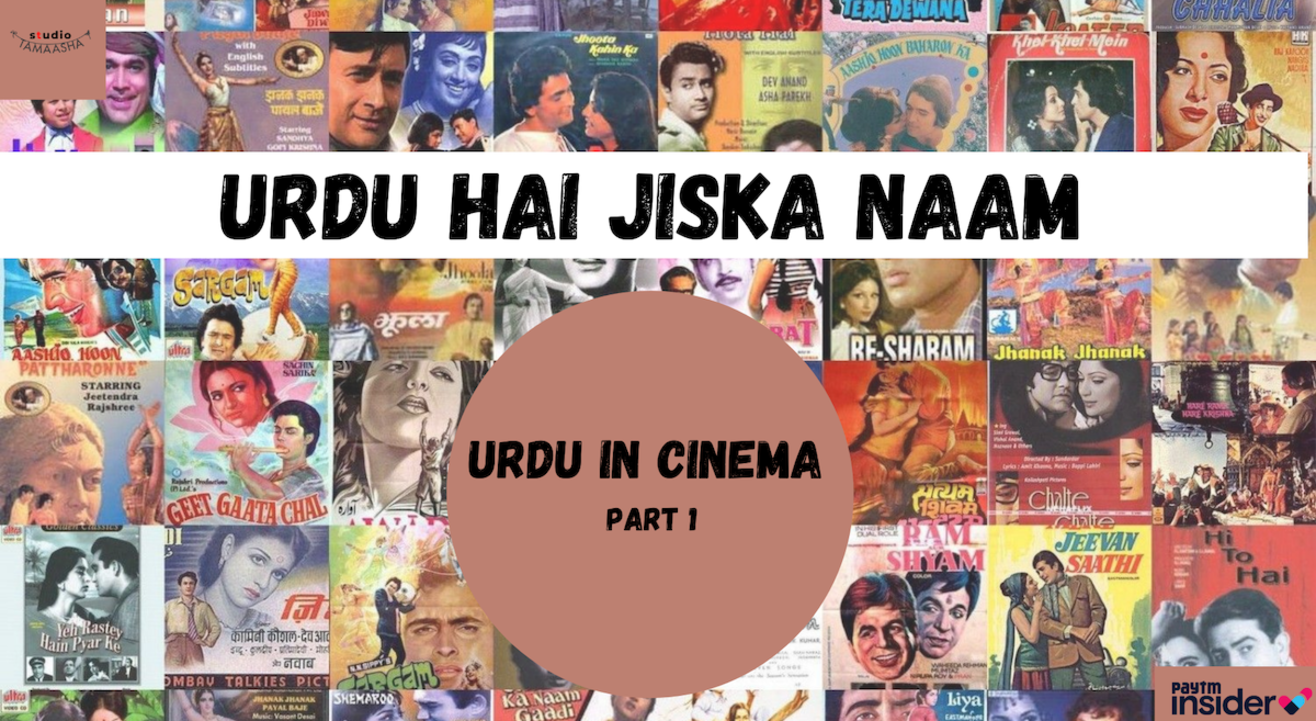 URDU HAI JISKA NAAM: Urdu in Cinema- Part I
Event Guide
Digital Event
Watch on Zoom
Live Performance
Enjoy a unique experience
Invite your friends
and enjoy a shared experience
URDU HAI JISKA NAAM: Urdu in Cinema- Part I
Event Guide
Digital Event
Watch on Zoom
Live Performance
Enjoy a unique experience
Invite your friends
and enjoy a shared experience
Event Guide
Digital Event
Watch on Zoom
Live Performance
Enjoy a unique experience
Invite your friends
and enjoy a shared experience
URDU IN CINEMA - PART I
We explore, trace, and understand the journey of Urdu in Hindustani Cinema through the work of some of the finest Urdu writers. Written in the form of articles and character sketches, these writings are about film personalities who have played a defining role in the growth of Urdu in Cinema.
20 Dec | 6 pm | 90 min | Urdu |
Articles and character sketches written by:
Gulzar
Nida Fazli
Rahi Masoom Raza
Majrooh Sultanpuri
Ibn-e-Insha
Presented by:
Ajitesh Gupta
Nachiket Devasthali
Priyanka Setia
Singer/Composer:
Mansi Multani
Interview with:
Shama Zaidi
Conceived by:
Aslam Parvez and Tamaasha Theatre
----------------
About 'Urdu Hai Jiska Naam'
----------------
Urdu is perceived as a language of culture, of sophistication, philosophy, romance, and poetry ! 'Urdu Hai Jiska Naam' is an attempt to enter the rich world of Urdu literature.
Our readings are carefully curated, so that every piece of writing is placed in a social and cultural context which enhances its accessibility and illuminates its larger meaning. Listeners get to know the writer's personality and idiosyncrasies, they get to know the times in which the piece was written, they get a sense of "being there".
And all this rendered by a pool of highly skilled theatre actors. It's quite remarkable how listeners, young and old, build a special relationship with Urdu.
VISIT US ON OUR INSIDER PAGE:
https://insider.in/studio-tamaasha-online-theatre
URDU HAI JISKA NAAM: Urdu in Cinema- Part I
Event Guide
Digital Event
Watch on Zoom
Live Performance
Enjoy a unique experience
Invite your friends
and enjoy a shared experience