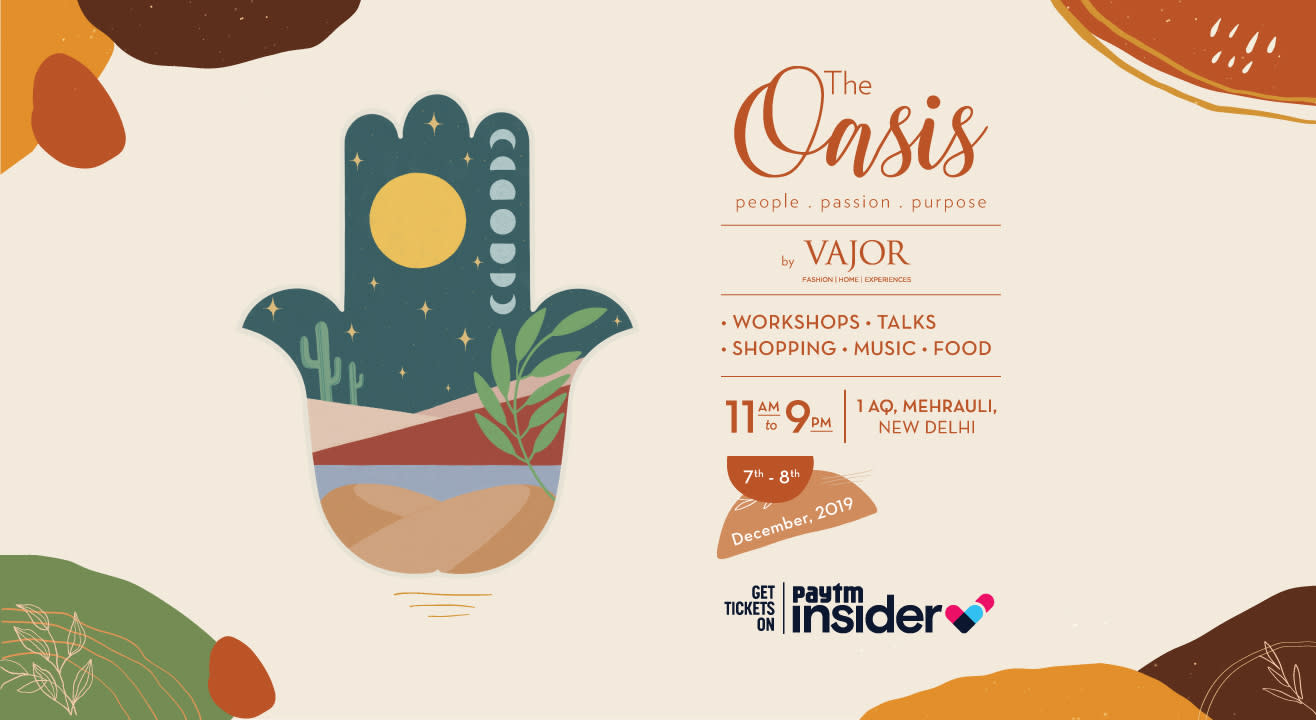 Art
Experience the beauty of art with The Oasis Festival!
A mindfully curated experience that keeps you engaged in a wide range of immersive conversations, workshops, music, shopping and a lot more. The Oasis Festival begins on December 7.
Enjoy being part of a community of like-minded individuals with an interest in protecting the environment. The Oasis is a collective made for people to experience the rich Artistry workshops, participate in meaningful panel discussions & shop from a flea full of trendy brands. Discover how to live the modern bohemian lifestyle with Oasis.
Here's what we've got in store for you:
From an artful Macrame workshop to Painted Pages: Journaling Workshop, there is a list of unique and interesting events lined up at The Oasis Festival. Enjoy this celebration of art and craft while you jam with artists like When Chai Met Toast, Djembe Drum Circle, Mukul and Tyesha, and listen to new poets as they try their hand at an open-mic poetry session.
Get your tickets right here:
Here's a list of fun workshops we have:
Invite your friends and family to a creative weekend full of exciting workshops and incredible experiences. Block your dates right away!

Subscribe to receive our newsletter!
Find the best experiences happening out there in your city or enjoy handpicked content while sitting comfortably at home. Paytm Insider is your go-to place to figure out what to do today!