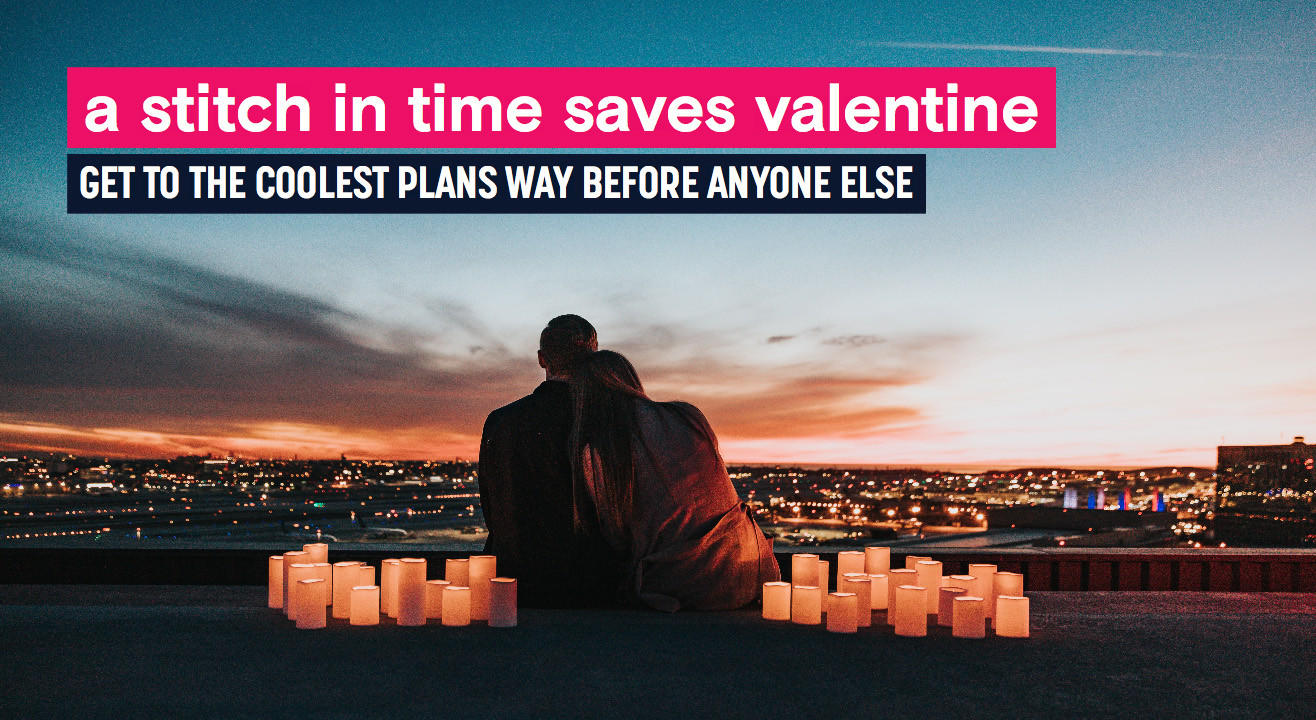 Valentine's Day 2020: Explore events & things to do in Delhi
Some fabulous events & experiences are coming your way.
Invite your friends
and enjoy a shared experience
Is that love in the air? We're not sure, but there are definitely some cool events in the air (or, at a venue near you).
Paytm Insider always lists some awesome events for Valentine's Day (and V-Day eve): parties, dining experiences, themed comedy shows (come on, you know you want to be in that front row), movie screenings, camping events, workshops, gigs and more: For the romantic couples but also for everyone that just wants to have a good time!
More events will come soon - keep watching this space!
Other V-Day things you can do in Delhi
An Evening at Purana Qila:
Here's one way to have a magical Valentine's Day! Take your better half for a mesmerizing light and sound show to try something new. While the show is a great spectacle, it also takes you on a journey from the Mughal era to the British period to current day Delhi.
There's more - you can also grab a bite to eat at various eateries and food stalls around Purana Qila.


Location: Purana Qila
Cost: INR 100
Take a tour of Old Delhi:
The capital of India is a gold mine of history. With the old and new of Delhi existing together, it's a welcome change to step into the past to get away from the modern city hustle. Explore the rich heritage of Old Delhi such as the small gullies and various monuments hand-in-hand with your partner.

Location: Old Delhi
Cost: INR 50 - 100

It's adventure time - Go Sky-diving!
Are you and your partner thrill-seekers? Here's just the thing for you.
Try something new this Valentine's Day! Experience an adventure of a lifetime by diving off a plane and admire the beautiful city of Delhi from up above.

Location: Skyriders
Cost: INR 23,000 - 27,000 (per person)
People-watching​ ​at​ ​Lodhi​ ​Gardens
This Valentine's Day, pack a sandwich and a thermos of hot ginger tea and have a picnic at Lodhi Gardens. From exercise lovers, to laughter clubs, to your compatriots in people-watching, this bit of green is a welcome respite from the city hustle and bustle. Lodhi Gardens can get crowded, however, and if you're looking for something a bit more manicured, check out the Garden of Five Senses as well.
Nothing better than spending a quiet, pleasant evening surrounded by some beautiful flora, fauna and of course, the people.

Location: Lodhi Gardens
Cost: Free for Lodhi Gardens, INR 10-30 for Garden of Five Senses
Take a hot air balloon ride:
In this case, love is in the air. Chase the dawn by taking a hot air balloon ride this Valentine's Day! Float over the serene waters of the Damdama Lake and marvel at the view of the capital city with your better half.

Location: Great Rocksport Pvt Ltd
Cost: INR 9,000 - 13,000
Subscribe to receive our newsletter!
Find the best experiences happening out there in your city or enjoy handpicked content while sitting comfortably at home. Paytm Insider is your go-to place to figure out what to do today!