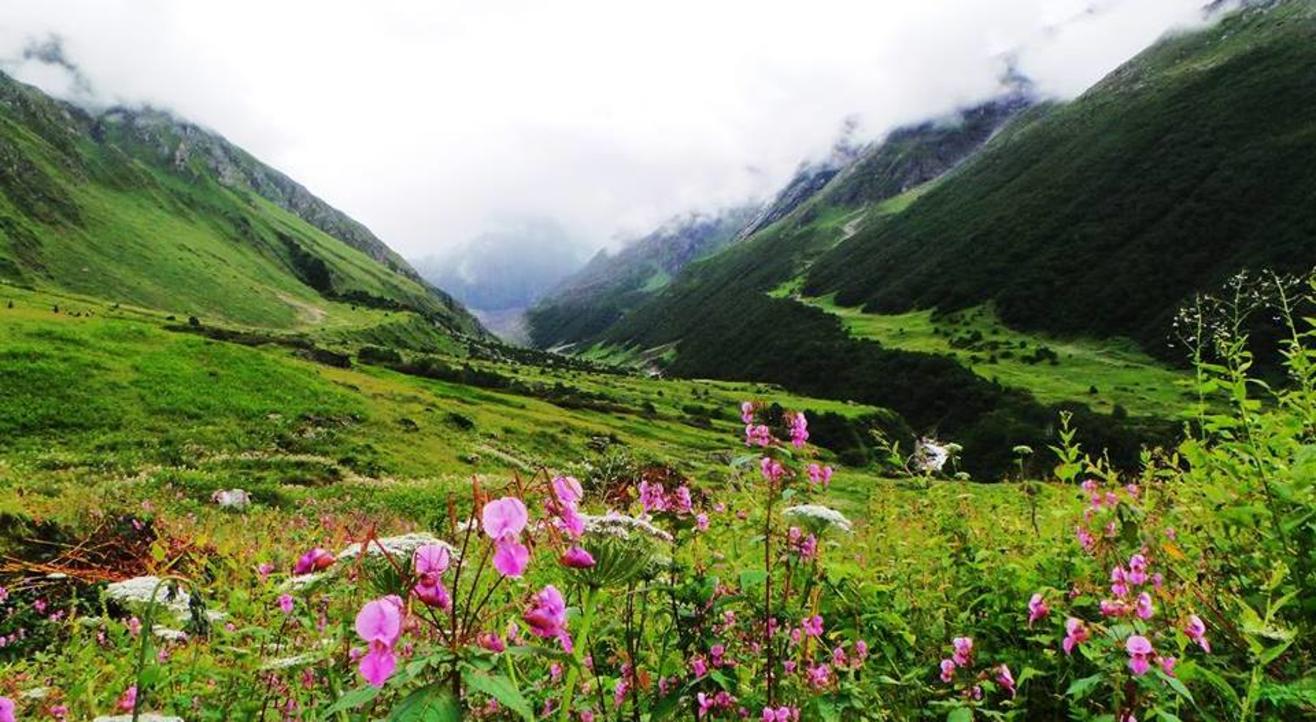 Trek
Valley of Flowers Trek | YHAI
About
World famous Valley of Flowers is 3 X 3 km open valley in Garhwal Himalayas, first discovered by Maj. Smith coming down from Kamet Expedition. Mythologically it is the same place where Sanjivani Booti grew and was taken by great Hanuman to treat Laxman.
This place is also associated with Pandavas as Bhema fought for Bramha Kamal asked by Draupadi. It is a sacred place for Hindus as well as for Sikhs. It is Botanists and photographer paradise. Variety of flowers and plants grow in the valley. Mist, fragrance combine together give visitors a life time experience.
Valley of Flowers is located in West Himalaya, in the state of Uttarakhand and is known for its meadows of endemic alpine flowers and the variety of flora. This richly diverse area is also home to rare and endangered animals, including the Asiatic black bear, snow leopard, musk deer, brown bear, red fox and blue sheep. Birds found in the park include Himalayan Monal pheasant and other high altitude birds.
The Valley of Flowers is a high-altitude Himalayan valley that has long been acknowledged by renowned mountaineers, botanists, and in literature. It has been recognized internationally for over a century and is referenced in the Hindu religion. Local people have visited the valley since ancient times. Indian yogis (Yogesh Mota) are known to have visited the valley for meditation. The Valley of Flowers has many different colourful flowers, taking on various shades of colours as time progressed. The Valley of Flowers has gained importance as a region containing a diversity of alpine flora, representative of the Western Himalayan alpine shrub and meadows ecoregion.
Event details
Duration: 8 nights and 9 days
Trekking Gradient: Easy to Moderate
Things to note
Route and Schedule of the trek may change without prior notice based on the local condition.