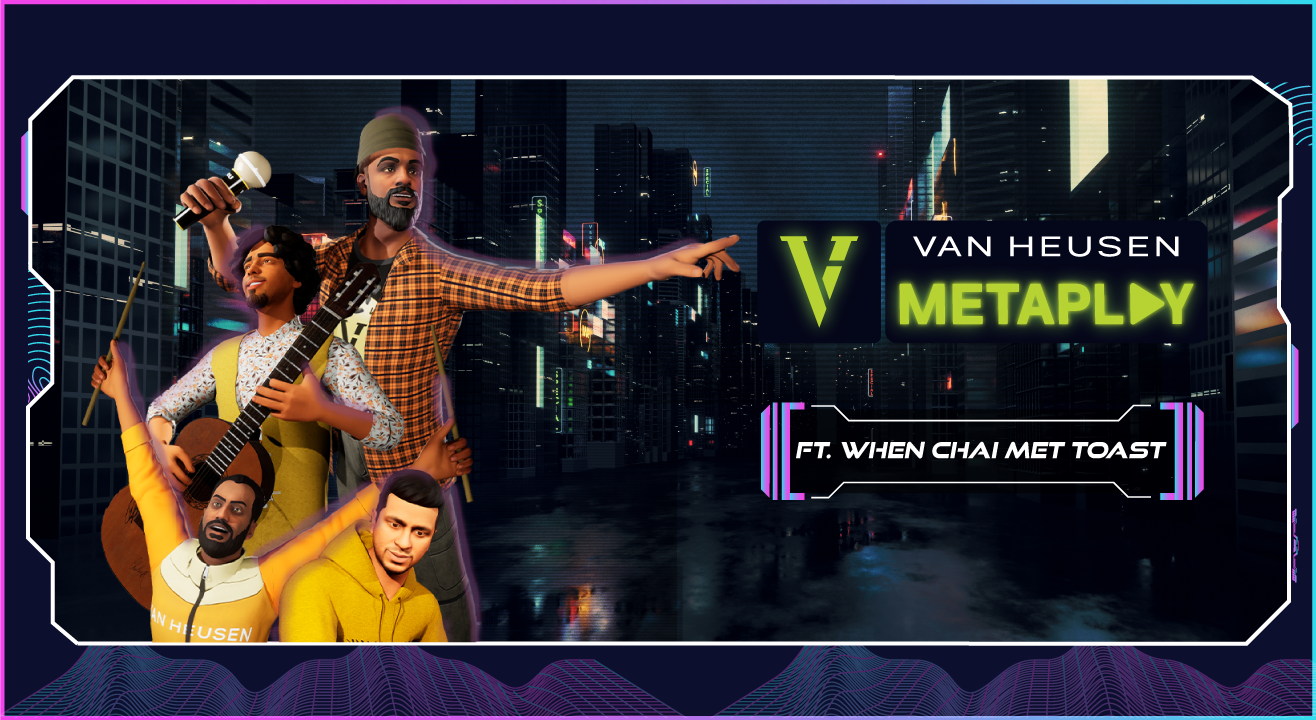 Van Heusen MetaPlay – Ft. When Chai Met Toast
Invite your friends
and enjoy a shared experience
Van Heusen MetaPlay – Ft. When Chai Met Toast
Invite your friends
and enjoy a shared experience
Invite your friends
and enjoy a shared experience
Explore the Van Heusen MetaPlay experience featuring the genre-pioneering folk and pop band When Chai Met Toast.
RSVP and experience your favourite indie artists as they set out on a fantastical music experience in the metaverse.
Get ready to customise your very own avatar and dress yourself up in super stylish Van Heusen clothing ensembles before your join the party at WCMT's first ever metaverse concert.
Look out for the VH powercoins on the premiere day in the MetaPlay arena, collect as many as you can and stand a chance to win a mega grand prize from Van Heusen worth INR 30000. What's more we're dropping some playable NFTs that will leave you looking really cool and will give your avatars an edge above the rest.
The experience will be hosted on PartyNite metaverse, details will follow soon.
RSVP now to stay tuned for updates.
Van Heusen MetaPlay – Ft. When Chai Met Toast
Invite your friends
and enjoy a shared experience