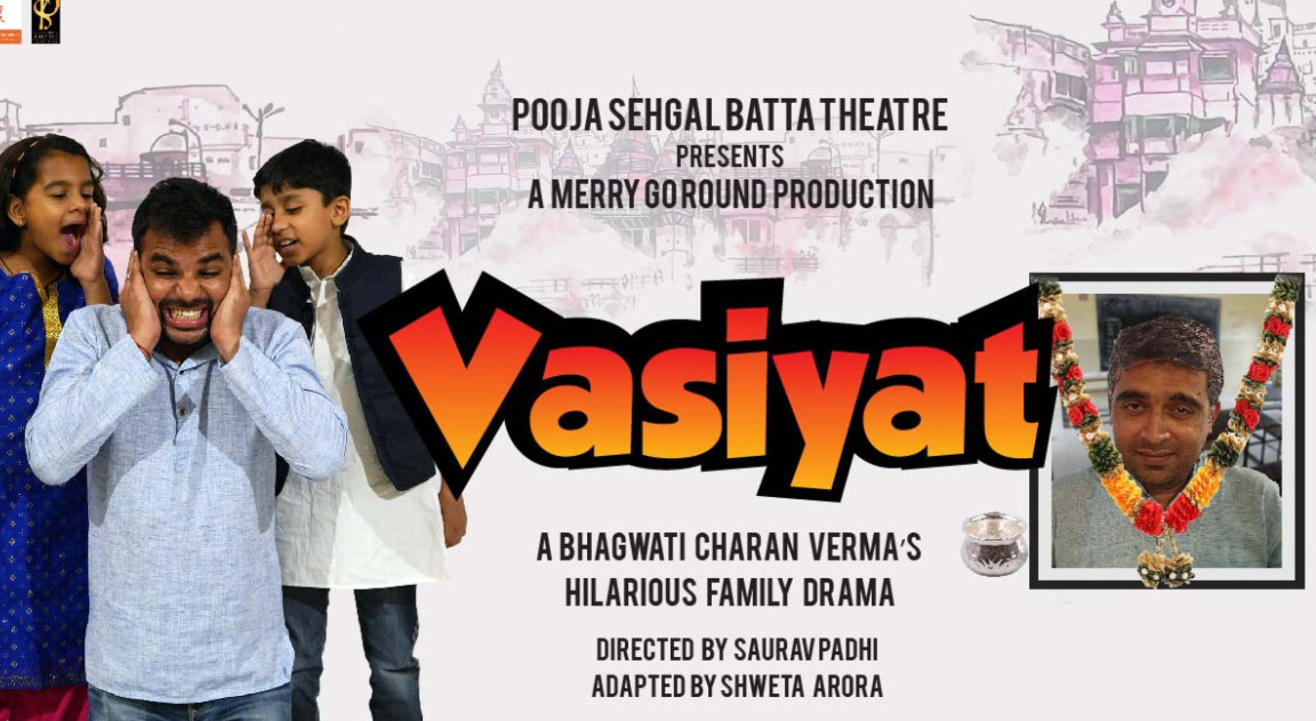 Comedy
Vasiyat - Bhagwati Charan Verma's Hilarious Family Drama
About
Pooja Sehgal Batta Theatre in their quest to bring quality theatrical presentations for the audience in Delhi NCR presents Merry Go Round Entertainment's Vasiyat. Based on Bhagwati Charan Verma's short story Vasiyat, adapted by Shweta Arora & Directed Saurav Padhi, Vasiyat by Merry Go Round is a complete hilarious family entertainer.
The story is set in Banaras's Lanka Mohallla, where a world renowned BHU professor of philosophy, Acharya Choodamani, lives. A practical but principled & disciplined person. Who when in Banaras will never miss a dip in the holy Ganges.
But mayhem starts when one fine day during winters he goes for a dip and falls fatefully ill.
The drama starts taking more topsy-turvy turns when after his demise his will is shared. His large family i.e of 3 sons & 3 daughters and the extended ones all get together, some with expectations & some without. The suspense of what is there in their fate in the well at times surprises them & at times shocks.
To top it all you have some loyal students, local politicians and media who reach the funeral ceremony to add a bit more chaos.
This play showcases the beauty which the writer Bhagwati Charan Verma had smartly put the human emotions, expectations & relationships which even today we can relate to. Some theatrical & comedy devices have been used to dramatize this story to make it a bit more entertaining and to bring this story alive.
Venue
LTG Auditorium, Delhi
1, Copernicus Marg, Mandi House, Opp. Doordarshan Bhavan, Near Connaught Place, New Delhi, Delhi 110001