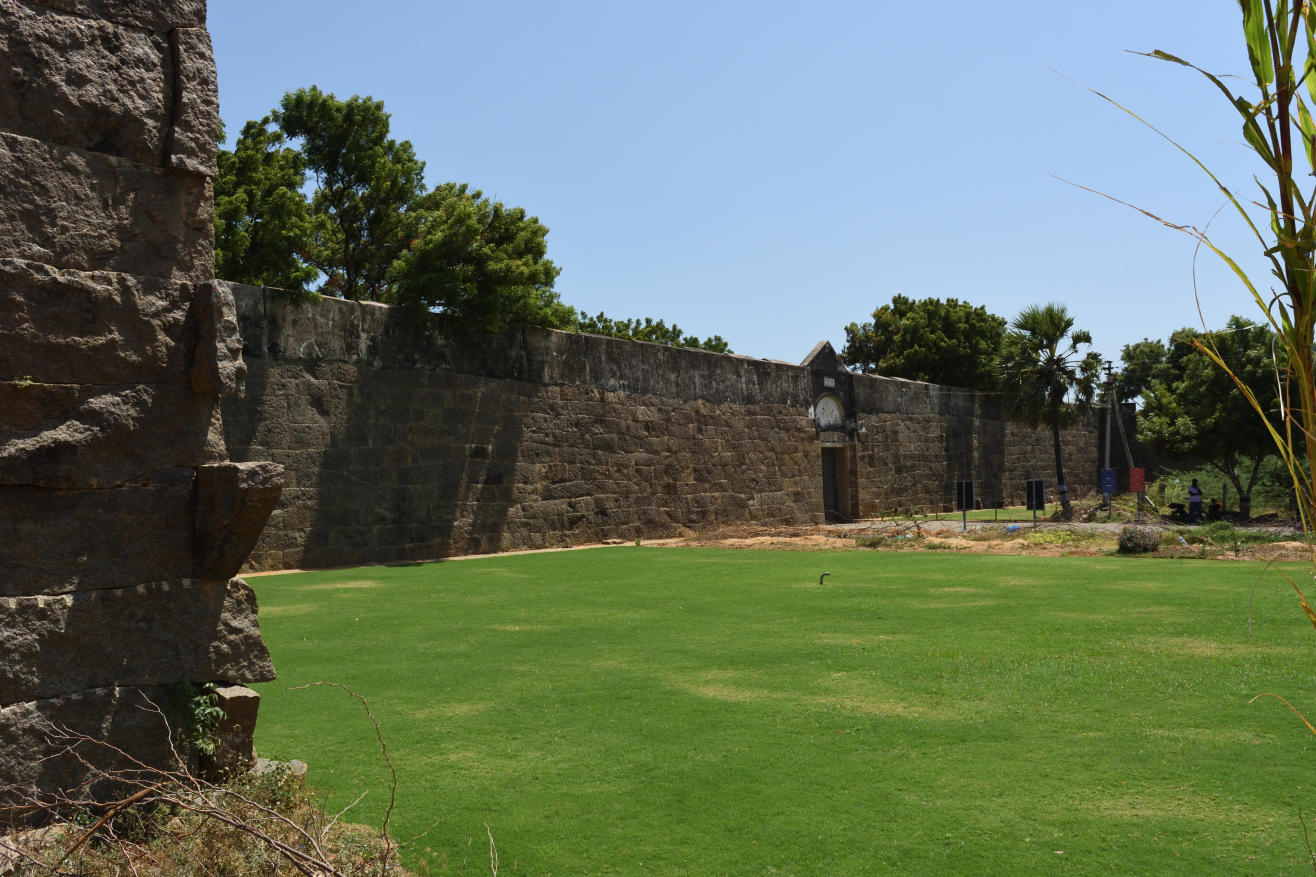 Monuments
Vattakottai Fort (Circular Fort), Kanyakumari
About
Offering the best of both worlds is the Fort Vattakottai, which has a magnificent view of the sea on one side and the mighty hills of the Western Ghats on the other. It was built by the Travancore rulers to be later modified under the supervision of Captain Eustachius De Lannoy. He was East India Company's naval officer and then the leader of the Travancore Army. This was the last fort built during the reign of Travancore kingdom in Kanyakumari.
Black sand beaches near the fort
Watchtowers, weapon rooms and more
Carvings with fish motifs on the walls of the fort, an indicator of the Pandya reign
Pond in the central area, an ideal spot for the perfect sea-view
Located at a distance of 7 km from Kanyakumari, tourists can easily avail cabs or buses from Kanyakumari to reach this fort.
To reach Kanyakumari you can:
Board a flight to Trivandrum as Trivandrum International Airport is the nearest airport to Kanyakumari. Taxis and cabs are easily available here.
Book your tickets on any train that halts at Trivandrum Central railway station, the second nearest station to Kanyakumari.
Choose from the broad range of bus services offered by Tamil Nadu and Kanyakumari Road Transport Corporation.
Venue
Fort Vattakottai
Vattakottai Fort (Circular Fort), Kanyakumari, Vattakkottai, Kanyakumari, Kanyakumari, Tamil Nadu, 629401
GET DIRECTIONS