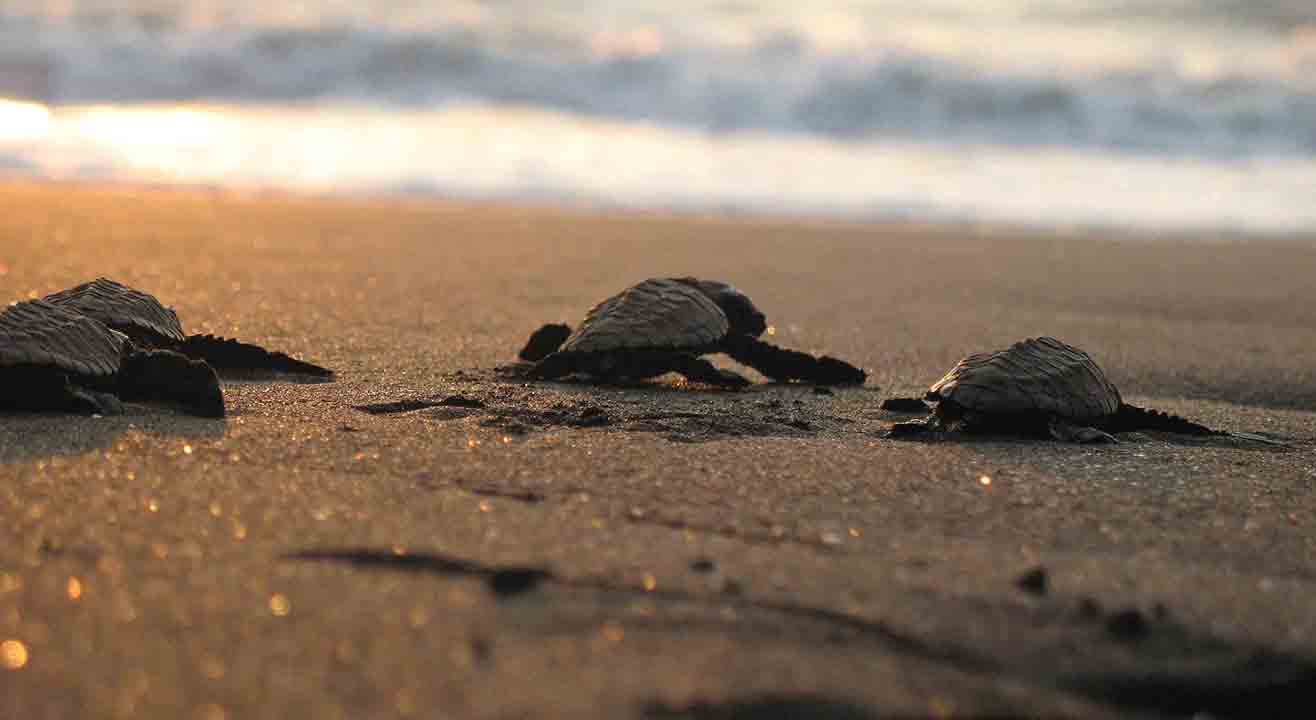 Camping
Velas Turtle Festival | Adventure Geek
About
Velas Turtle festival is a famous ecotourism festival which helps in conservation of endangered olive ridley turtles at Velas beach in Ratnagiri.
Velas is a small eco-village in the Ratnagiri district of Maharashtra. Velas beach is well known for its beaches which reflect nature in its best preserved and pristine form.
Velas accounts for 40% of sea turtles nests along Maharashtra's coast. Besides Velas beach, here are several other tourist attractions at Velas including the Bankot Fort and the Harihareshwar Temple.
At Velas, turtle conservation movement is undertaken by the villagers. An NGO named Sahyadri Nisargmitra and the villagers committee has taken the initiative to conserve Olive Ridley Turtles by providing protection to their eggs. Witnessing a baby turtle coming out of the egg and then finding its way to the sea by those baby steps is an unforgettable moment.
Buy a ticket & get 15% stashback upto ₹500. Use code: TRAVEL15 (T&C apply)
Day 0:
Meeting Point: Sanjay Gandhi National Park, Borivali East 09.15pm
Pickup Point Dadar 10.15pm
Chembur 10.35pm
Vashi 11.00pm

Day 1:
-Reach Velas by 05.00am
-Get fresh, Visit Velas Beach at 6am for Turtle Festival
-Return to the Villager House
- Breakfast
-Start for Bankot Fort (15 Minutes Trek)
-Explore Bankot fort
-Return to Velas by 1pm
-Lunch at Velas (Veg Konkani Food)
-Visit Velas beach for Turtle - Festival in the evening at 5pm ,
-Fun time at Velas beach
-Followed by Dinner
-Post Dinner , Night walk
- Retire for the day

Day 2:
-Wake up at 5.30am
-Visit Velas Beach for Turtle Festival in Morning at 6am.
-Have breakfast and Start for Harihareshwar Temple and Beach by Ferry -Lunch at Harihareshwar
-Post Lunch , Start our return journey by 3pm
Evening refreshment on the way
Reach SGNP by 10:30 - 11pm

**(All timings are tentative)**
Cost of Non-Veg Food will be divided among those who will eat (approx. 200-400/- each meal)


-Identity proof (Must),
-Water (At least 2 Ltrs),
-TORCH with extra batteries (compulsory).
-Towel,
-a napkin,
-Extra Pair of clothes,
-Camera (Optional),
-personal toileteries, etc.
-Medicine those if u require usually (Optional),
-Good shoes, extra pair of socks.

Travelling from Borivali to Borivali by Private AC BUS, Food Expenses,
Accommodation Charges. (Home Stay type Accommodation will be provided)
Turtle Festival and Velas Beach Entry Charges
mineral water one bottle

-Any personal expenses.
-insurance of any kind.
-medical hospitalization, evacuation and related expenses.
Any item not covered under "inclusions"