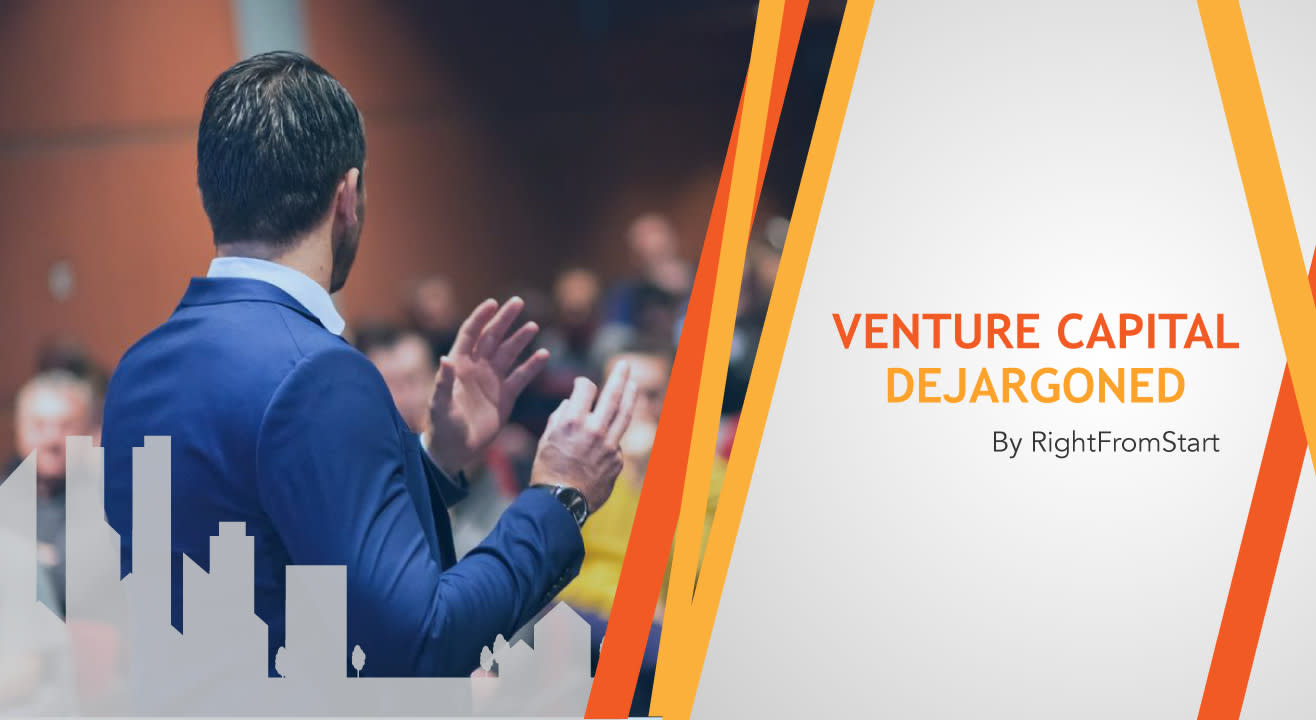 Learn
Venture Capital Dejargoned
January 6 - 7 | 10AM - 6PM
About
Venture Capital Dejargoned is a 2 day program giving entrepreneurs a complete understanding of the capital raising process and what needs to be done to raise capital.


You don't need to have a business to learn the trade, but if you do, it is a great opportunity to learn from people with experience that will go a long way to help you expand business.
Vikrant Potnis is a venture capital professional having an experience of closing transactions worth more than INR 600 Cr. He has worked with investment banks such as Ourea Capital, JP Morgan, etc. where he helped companies on the entire fund raising process that included formulating fund raising strategy, pitching, handling due-diligence and negotiating term-sheets and agreements. He is also a part of the core managing team for SP-TBI: A technology focused incubation centre by Sardar Patel Institute of Technology which is funded by Department of Science and Technology. Vikrant conducts fund raising workshops at The Bombay Stock Exchange, ICAI, IIT Mumbai and is a visiting faculty at various B-Schools such as SP Jain Institute of Management & Research. Through his experience of working with early stage businesses on investing and fund raising, he developed - "Venture Capital De-Jargoned" – a unique program that enables entrepreneurs to raise capital for their businesses. This program has been conducted over 100 times across multiple cities.
Day 1
Understanding the basics of capital raising
Capital raising options for businesses
What kind of businesses are getting funded
Articulating business model
Understanding addressable market
Structure of venture capital funds
Regulatory aspects of venture capital
Capital raising process
Preparation of business plan
Preparation of financial model
Basics of valuation
Methods of valuation

Day 2
How to value your business
Case studies of valuation
Exit and exit options
Case studies on exit
Understanding termsheet
Going through a sample termsheet and understanding importance of various terms
Due-diligence process and how to prepare for due-diligence
Been there done that – interaction with entrepreneurs who have successfully raised capital for their businesses
Investor's perspective – meet a set of investors who invest in early-stage businesses.
This unique hands-on program is designed by
Entrepreneurs who have successfully raised capital for their business.
Investors who have invested in early-stage companies and startups.
Investment bankers who have successfully run capital raising process for various companies.
Hotel Karl is situated in the bustling suburb of Andheri West. Karl Residency is nestled in the most serene surroundings. So while you stay at the centre of this teeming metropolis, you still partake of a luxury that reflects calmness and beauty.