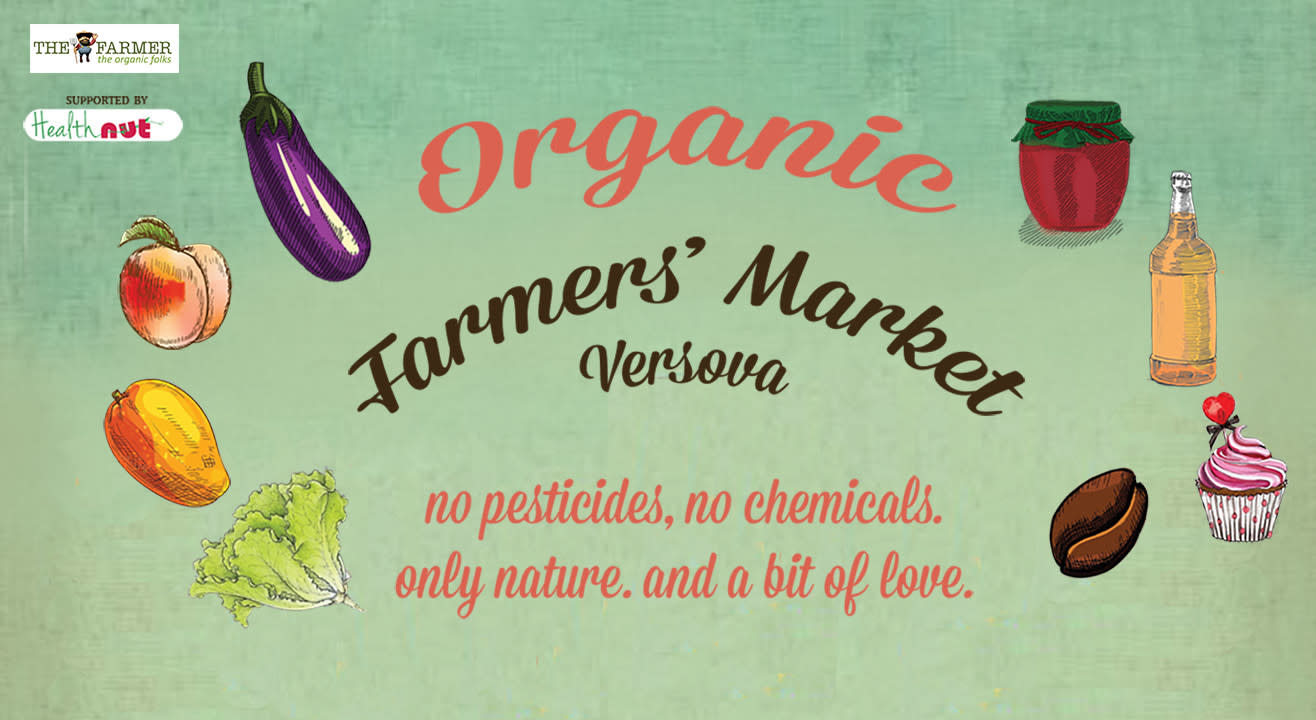 Gardening
Versova's Organic Farmer's Market
Every Sunday | July - December | 10AM
Harkat Studios, Versova, Mumbai
About
Rain? Sunshine? Hot? Let the seasons not affect you.
The only thing that's seasonal at our market are ​your ​fruits & veggies.
Our market continues throughout monsoon. Every Sunday.
In our air-conditioned market hall and our wind- and waterproof courtyard.
Fully Organic. Sourced Locally. Brought to you with lots of love!
We are proud to host your neighbourhood farmers' market!​ With fully organic, locally sourced produce from the Nashik/Pune/Mumbai belt.​
Tucked away in the green sanctuary of Aram Nagar, you will find the freshest, most delicious fruits; a variety of seasonal veggies you didn't even know existed & some extraordinary healthy snacks and drinks!
It's a food market with products for every taste and need - from vegan and glutenfree sweets and savouries to organic meat and metabolism-boosting drinks!
Pick your fruits and veggies under our badam & aam trees in our courtyard and tickle your tastebuds at our organic market "hall" inside.
Your weekly Fruits & Veggies
The fruits and vegetables are from farmers who farm exclusively organic, without chemicals or artificial pesticides.
We keep the carbon footprint of all produce as low as possible.
So most the veggies and fruits are from farmers in the Pune/Nashik/Mumbai belt and all seasonal.
Hungry? Great!
Inside our market hall a healthy collection of cakes, quiches, and Indian delicacies wants to be eaten by you. Or share with with your folks at home and take some completely guilt-free treats with you in a parcel!
Venue
Harkat Studios, Versova, Mumbai
Bungalow No. 75, JP Road, Aram Nagar Part 2, Machlimar, Versova, Andheri West, Mumbai, Maharashtra 400061, India