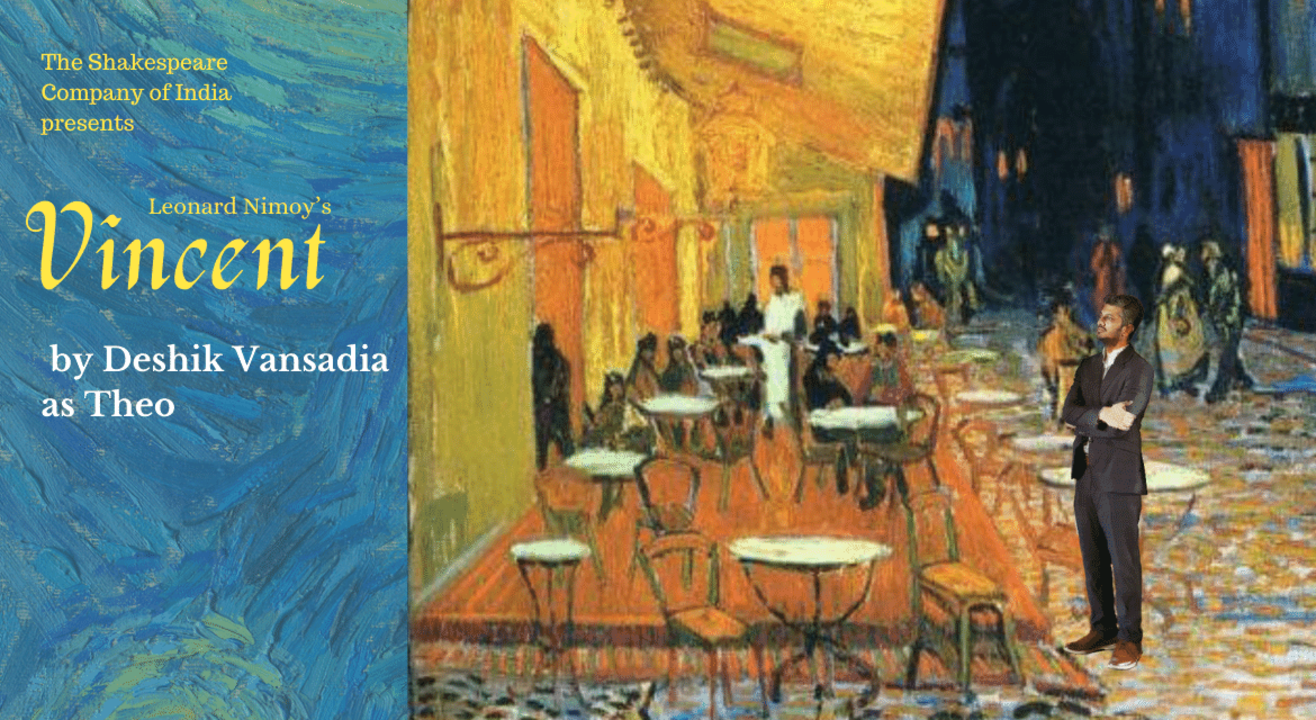 St. Andrew's Centre for Philosophy & Performing Arts (SAPP), Mumbai
Event Guide
For Age(s)
Family Friendly
Live Performance
Enjoy a unique experience
Invite your friends
and enjoy a shared experience
St. Andrew's Centre for Philosophy & Performing Arts (SAPP), Mumbai
Event Guide
For Age(s)
Family Friendly
Live Performance
Enjoy a unique experience
Invite your friends
and enjoy a shared experience
Event Guide
For Age(s)
Family Friendly
Live Performance
Enjoy a unique experience
Invite your friends
and enjoy a shared experience
"Vincent" is a one-man play that explores the little known side to Vincent van Gogh. The world-renowned artist only grew to his fame after his death in 1890. Much of his personal life was left misunderstood as he was seen by the masses as an obscure kind of genius. For many years, he wrote letters back and forth with his brother, Theo, revealing the struggles and thoughts behind some of his most famous works.
The play takes place after Vincent's death as Theo recollects these letters and speaks about him to a gathering of peers. In this intimate production, we are transported to this gathering as if we are the peers and we have come for someone we knew and yet we didn't.
Vincent will provide a multimedia experience by beautifully displaying Van Gogh's works on stage through projection as Theo talks about them, allowing you to view these paintings and drawings while intimately getting to know the man who painted them.
St. Andrew's Centre for Philosophy & Performing Arts (SAPP)
St Domnic Rd, Bandra West, Mumbai, Maharashtra 400050, India
GET DIRECTIONS
St. Andrew's Centre for Philosophy & Performing Arts (SAPP), Mumbai
Event Guide
For Age(s)
Family Friendly
Live Performance
Enjoy a unique experience
Invite your friends
and enjoy a shared experience