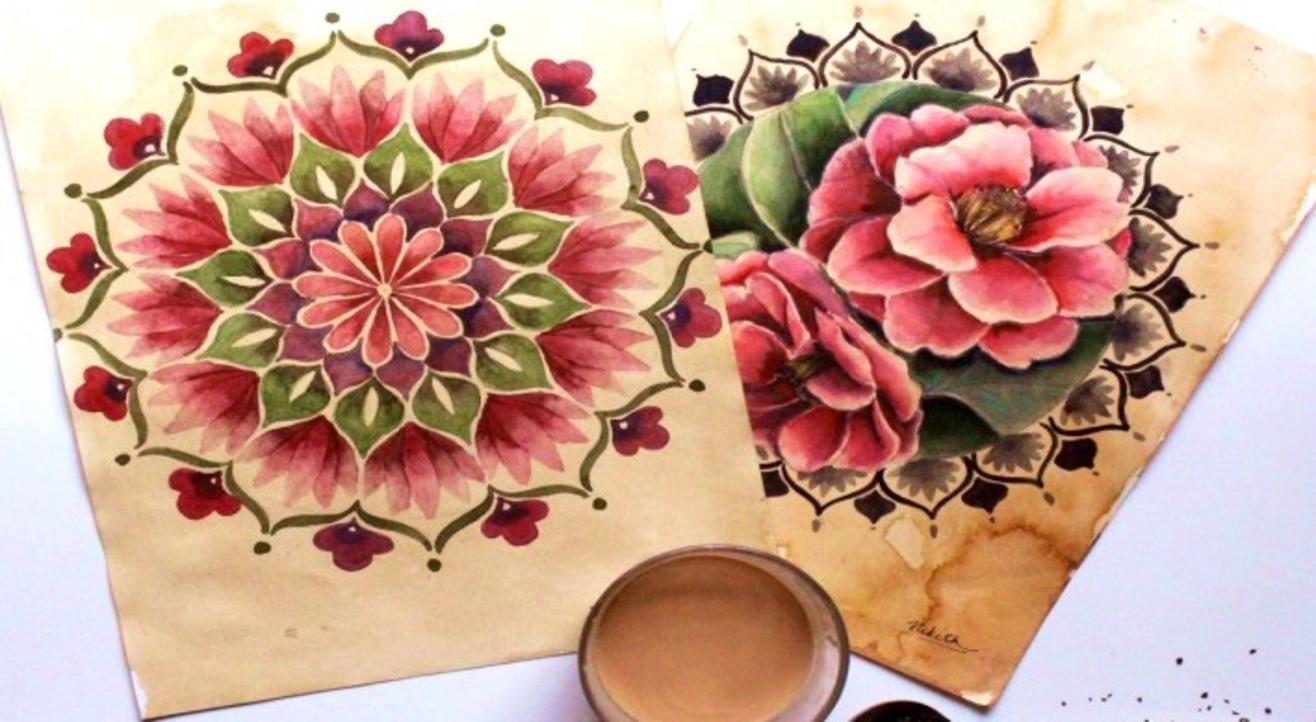 Art
Vintage floral mandala workshop
About
Vintage floral mandala workshop
Learn the techniques of creating tea stained paper to give a vintage background to your paintings. We'll be painting floral mandalas using watercolours to further enhance the vintage feel of our artworks.
You'll learn-
- ageing paper with tea leaves
- radial symmetry to create a mandala
- drawing floral patterns to build up the mandala
- creating bold and intricate motif patterns to create balance
- basic watercolor techniques to paint inside the patterns
- colour mixing and colour compositions
Ticket - Rs 1,499 (includes all art supplies, snacks and beverage)
Date: Saturday, June 22, 2019
Time: 10:30 am - 1:30 pm
Venue: Chaayos, Platina Tower, Mehrauli-Gurgaon Rd, Gurugram
Price: Rs 1,499
*Limited Seats*
Fee includes all art supplies, food, and beverage.
ANYONE can join, all you need is a bit of a zeal to learn and explore.
You'll take home your beautiful floral painting and memories you will cherish for long :)
About the Artist-
Nikita is an architect by profession and an artist by heart. She is an expert at both watercolors & acrylics and loves to work on wooden objects, furniture, and wall murals as well.
She believes that art can be the solution to most problems, it can cure mental illnesses and make people happier and better humans. Her super stunning works can be viewed on Instagram @StudioArtsyMessy
Who We Are?
The Craftsutra is a platform for people to engage in Arts, learn and acquire a new skill, meet, and bond with like-minded people. We believe that anyone can create Art and look forward to offering you the opportunity to paint, create, learn and explore art in a way like never before.
We invite people who are even vaguely interested in art to participate in a myriad of workshops. From paint parties to mandala-making to clay sculpting, tie-and-dye, and even glass cutting, these crafts get-togethers are held across the city and at different venues.
The idea is to collaborate together, chill with like-minded folks and obviously, harness some painting/crafting talent.
To know more about us, follow us on Instagram @TheCraftsutra
Venue
Chaayos, Gurgaon
GRA 132, We Work, Platina Tower, Mehrauli-Gurgaon Rd, A Block, DLF Phase 1, Sector 28, Gurugram, Haryana 122002