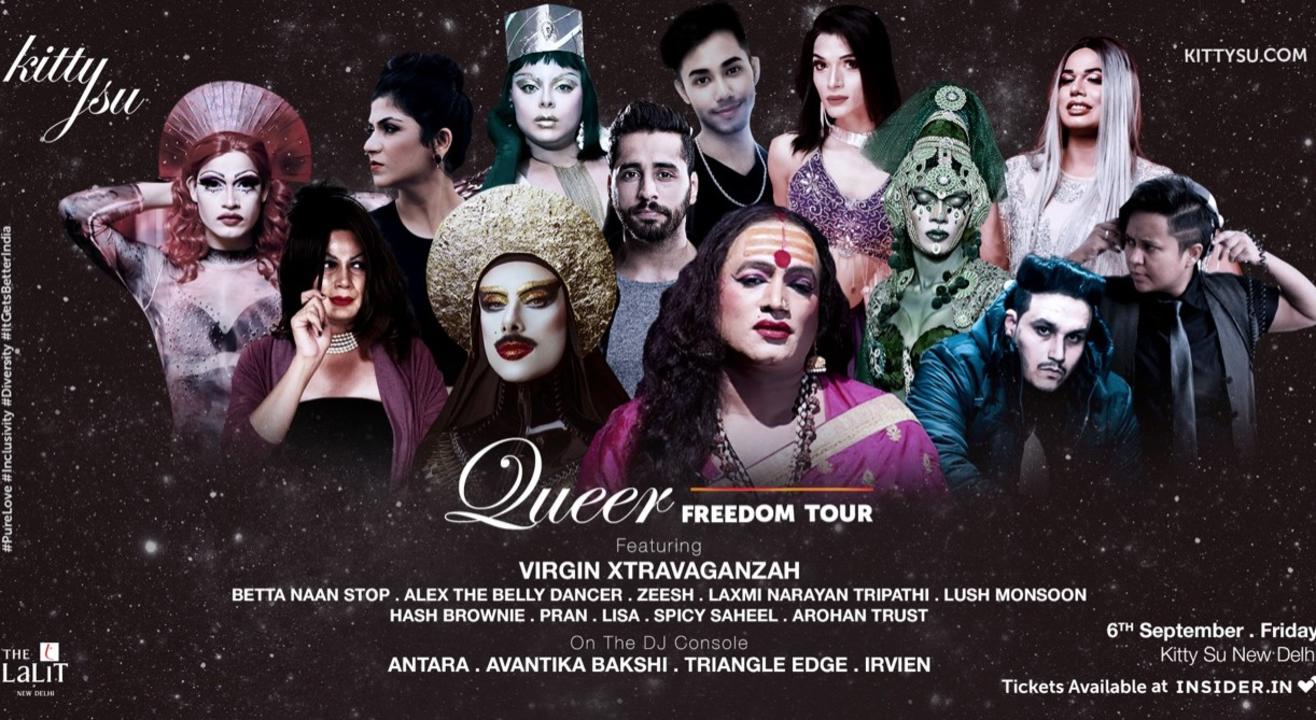 Music
Queer Freedom Tour (Kitty Su Delhi - KittyVIIIersary)
About
Here's a treat for you, Delhi! #KittyVIIIersary #QueerFreedomTour (Kitty Su Delhi is now 8 years old and 6th September marks the first year anniversary of the day when we bid goodbye to Section 377. Celebrating all of that) Everyone is invited/ No discrimination!
This 6th September, #GetAwesome Leave behind the conventional labels and enjoy the best of Music, Fashion and Champagne. Celebrate #PureLove in all forms at Kitty Su.
FULL LINE UP:
Laxmi Narayan Tripathi | #AlexTheBellyDancer | Lush Monsoon | Betta Naan Stop | #HashBrownie | #Zeesh | LISA | Pran | Arohan Trust | Drag King Badshah |Rapper Kaal aka. Preet Tyagi
On the console:
Antara Pal | Avantika Bakshi | Irvien | Triangle Edge
Book your tickets now: http://bit.ly/QueerFreedomTourKittySu
(#FreedomFromSection377)
Queer Freedom Tour
A celebration of the emancipation of the community. A celebration of love, inclusivity and the bravery of people challenging archaic law all the way. Celebrating the 1st Year of completion of the historic Judgement that decriminalised homosexuality and read down section 377 We hope to reaach all the people of the community to help celebrate this great occasion and a gathering of people of all walks of life, LGBTQ community and allies to come together and celebrate what has been achieved and the road ahead yet to be covered.
Free entry all night long and free 'Kitty Kiss' cocktail from 10 PM – 11 PM
Venue
Kitty Su, Delhi
Kitty Su, Near Modern School, Barakhamba Rd, Fire Brigade Lane, Connaught Place, New Delhi, India
GET DIRECTIONS