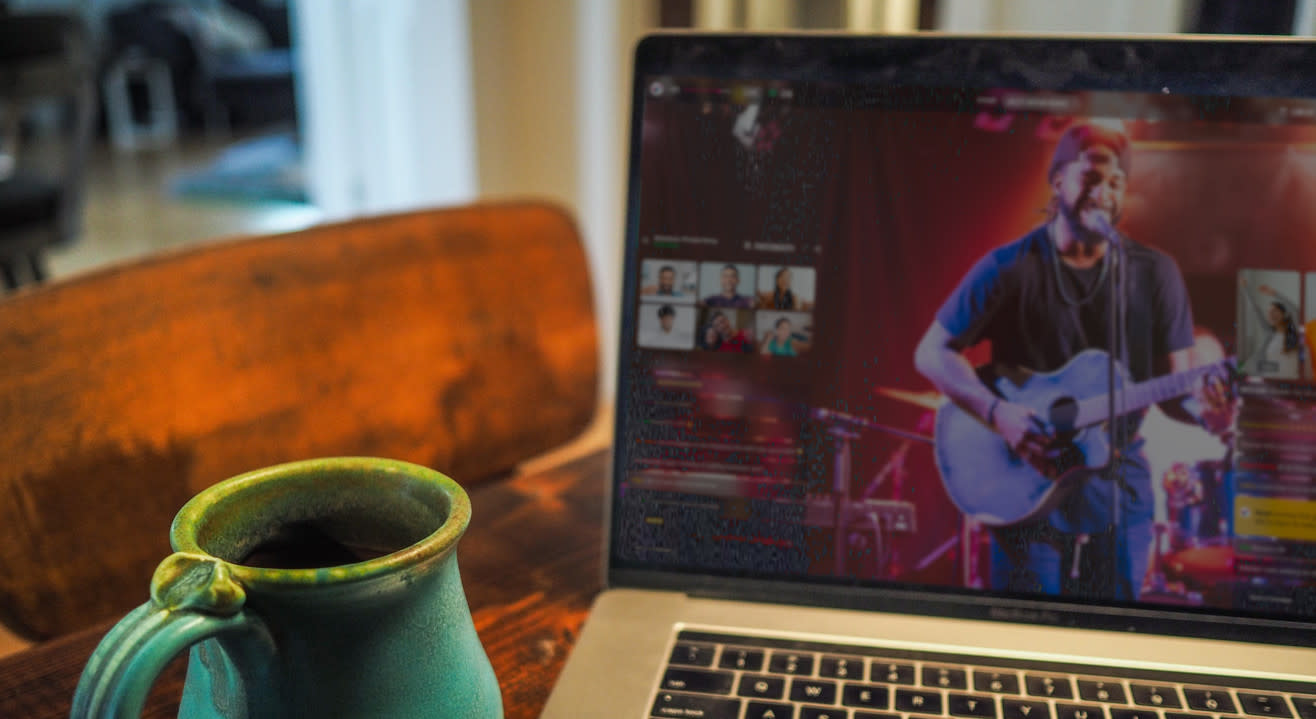 Five Creative Ways To Make Your Next Company Event Awesome!
A few key factors to consider when planning your next training session, partner meet, award show or virtual employee engagement activity during work from home.
Invite your friends
and enjoy a shared experience
Remote working has changed the way we interact with our colleagues and teammates. Over the table conversation, problem solving and impromptu brainstorming sessions have evolved into invite-only meetings, often time bound with limited interaction. As we note how new processes and technology have helped us work together remotely, often the informal light-hearted interactions, mentoring and knowledge sharing opportunities we often had at the office are missed.
HR teams and managers continue to prioritize the need to connect, communicate and stay inclusive during team meetings, but most of these take place in a more formal set up which leaves employees often feeling isolated and uncertain in a virtual workspace.
Virtual employee engagement activities are a great way to bring teams together in an informal setting to interact and enjoy a shared experience just like they would at the office. If you are looking to organize something fun for your team, here's a few factors you should consider.
Create shared experiences with the right format
When you define the purpose of your employee engagement activity you can then choose the right interactive elements, artists or speakers based on the format.
An icebreaker to get to know team members better, an award show to recognize team wins, an off the record evening with performances employees can enjoy or even an online team building game or training workshop. Each of these require different interactive elements like gamification, polls, video interactions and more.
Use a virtual engagement platform over a conferencing tool
Moving away from a webinar or meeting format could be a welcome change. Step away from the daily set up by using a platform that's built to focus on fun interaction, gamification and engagement.
An informal set up defines the tone for your virtual engagement activities, inviting employees to unwind, chat, use photo booths, participate in polls and have candid conversations, as they would do at the workplace.
Let interactions take center stage
When hosting digital engagement activities for employees, the focus should be on the interactive elements like live chat, watch parties, Q&A options and these should be easy to navigate and use.
Using a platform with in-built interactive elements ensures they are front and center, so that your team isn't hesitant to participate or join the conversation.

Gamify the experience and make it fun
During a digital team building activity, the best way to encourage participation would be to introduce an element of gamification in the form of quirky polls, out-of-the-box Q&A, multiple choice questions. Assign points or rewards to questions and have it up on a leaderboard to make it a more engaging and fun experience.
Use data to elevate the next experience
By using an employee engagement platform, you can track metrics that will help you understand what your employees enjoy. Analyzing data like the average viewing time on a training session, number of watch parties created at a performance event, number of messages sent on live chat and data around polls and Q&A responses, this enables you to tailor the next experience accordingly.
The world was & is always changing; the Covid-19 pandemic just accelerated the pace. Businesses have successfully adapted to challenging circumstances and those that haven't, are at risk of being left behind.
At Paytm Insider, we've been, facilitating digital experiences for employers, their employees, patrons, partners, customers and clients. We can guide you from start to finish and connect you with the right speakers, talent and resources, to ensure your event runs smoothly.
Our web-based platform comes equipped with interactive features
We can source the right talent, artists and speakers to match your event format and make it a success
Guide you with technical support to make it a seamless process
The way we work and interact with our team mates and colleagues has changed. While we use technology to improve the way we work remotely, it's also important to leverage technology to elevate the way we interact in a virtual workspace.
If you are looking for ideas and a platform to host your next company event, book a demo and we'll help you out.
Frequently Asked Questions
How do you engage employees working from home?
Working from home can often get monotonous as in-person interactions over coffee breaks and shared meals at a physical workplace are no longer possible. To beat the webinar fatigue here are a few ways to engage with your teams and employees:
Organize an award show to recognize and appreciate good talent and work
Host a townhall to keep your teams updated
Plan an off the record night with comedy or music performances they enjoy
Host an online painting or tea blending workshop as a break from work
Schedule an upskilling session where teammates can interact but also develop a new skill.
What are some interesting employee engagement activities?

Prioritize your teams' well-being with these carefully curated activities that beat webinar fatigue
Tea blending and tasting
Painting and doodling
Voice Modulation & public speaking
Storytelling and creative writing
Mentalism and magic

Subscribe to receive our newsletter!
Find the best experiences happening out there in your city or enjoy handpicked content while sitting comfortably at home. Paytm Insider is your go-to place to figure out what to do today!