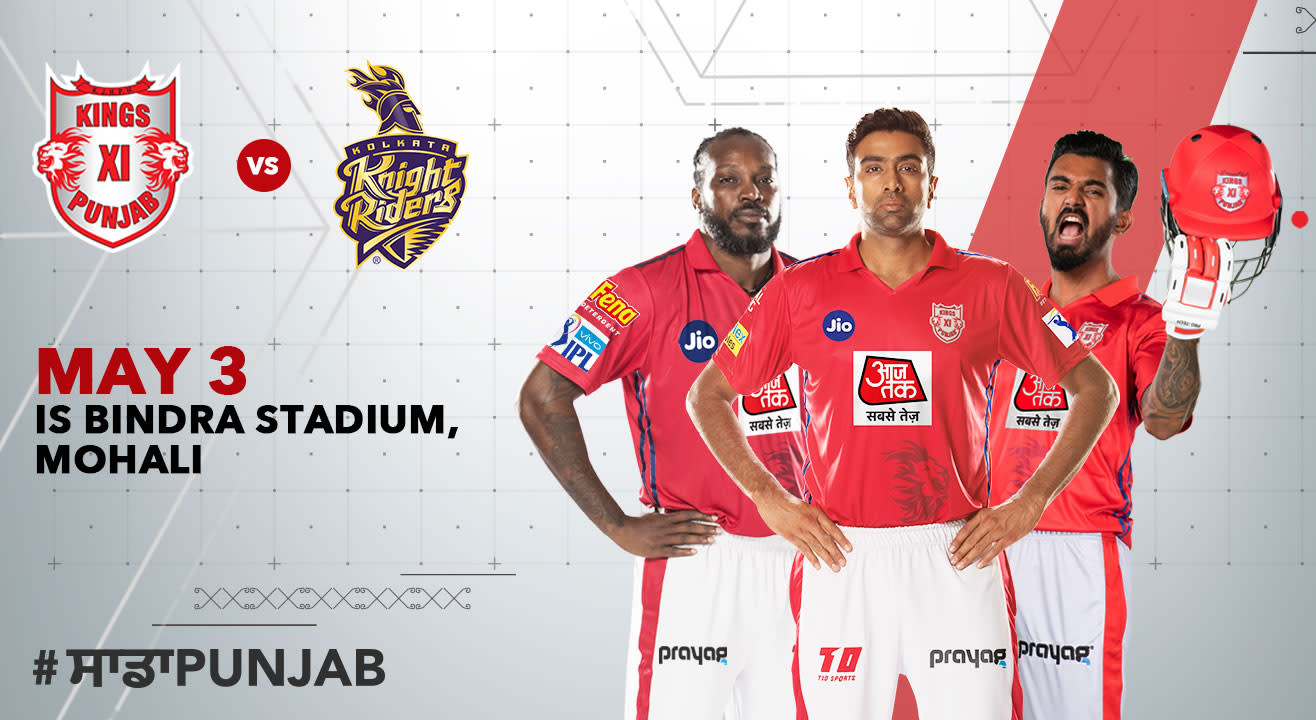 Cricket
VIVO IPL 2019 - Match 52 - Kings XI Punjab vs Kolkata Knight Riders
IS Bindra Stadium, Mohali
About
Kolkata Knight Riders are coming to the sadda akhada! Witness a zordaar performance from Kings XI Punjab as they take on the Kolkata Knight Riders for the second time. In their last match, although Mayank Agarwal and David Miller played wadiya innings, a no-ball that reprieved Andre Russell ended up changing the game completely. Catch the boys make a shaandaar comeback this time around. Stadium vich aao apne shera nu cheer karan lae!
To know more about the remaining home games, sign up here
Have questions regarding this event or your order?
Please mail help@insider.in or call us at +91-22-61548585 / +91-9136622662.
For corporate (bulk and hospitality) bookings for KXIP games
Please mail corporatebookings@insider.in, or call us at 022-48932189.
IMPORTANT NOTE
Differently Abled tickets:
Kings XI Punjab has arranged some special seats for their valued differently-abled fans Please note these tickets will be available only at the box office counter in limited numbers on first come first serve basis. The tickets will be issued only to patrons who show their original disability certificate at the box office. You will be require to carry your own wheelchair. Seating will be available in the Finolex Cables North Chair Block 1.
You can write to help@insider.in with your certificate attached for further details.
Buy 3 or more tickets on the Insider.in app and get a free movie voucher worth Rs.100! (*T and C apply) Download the app here.
Tickets also available at partner outlets:
Mohali
Last Course Meal, Phase 3B2;
24seven, Sector 59
Chandigarh
Super Donuts, Sector 35;
24seven, Sector 38;
Last Course Meal, Sector 10;
The Great Bear, Sector 26;
Xtreme Sports Bar, Sector 22;
Ministry of Bar Exchange, Elante Mall
Panchkula
Last Course Meal,Sector 9;
Hops N Grains, Sector 9;
24seven, Sector 11