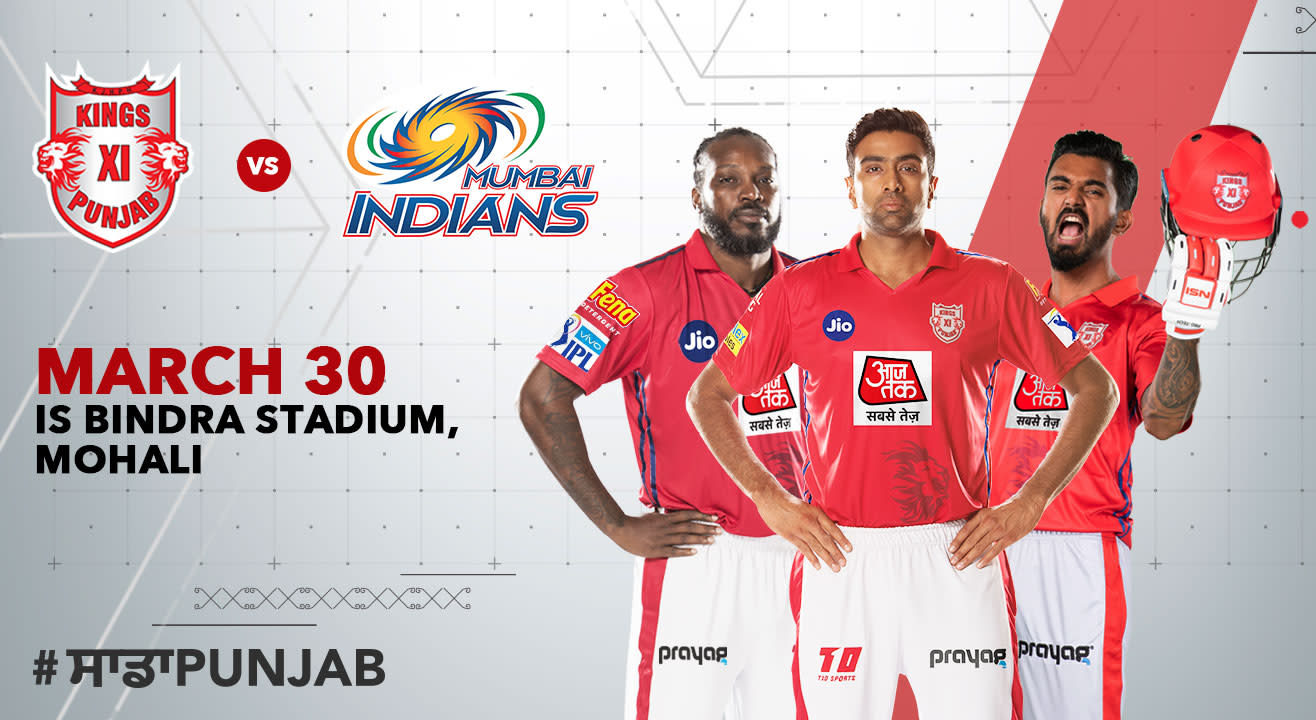 Cricket
VIVO IPL 2019 - Match 9 - Kings XI Punjab vs Mumbai Indians
IS Bindra Stadium, Mohali
About
Watch Kings XI Punjab take on Mumbai Indians at their home ground! With batting heavyweights backed by an equally strong bowling unit, #SaddaSquad could prove lethal to Mumbai Indians' players.
Catch the likes of Mohammed Shami, Chris Gayle and KL Rahul play against Mumbai's Lasith Malinga, Yuvraj Singh and Kieron Pollard in Mohali. Aa jao stadium, aur dekho ek zabardast performance by the lions from Punjab!
To know more about the remaining home games, sign up here
Have questions regarding this event or your order?
Please mail help@insider.in or call us at +91-22-61548585 / +91-9136622662.
For corporate (bulk and hospitality) bookings for KXIP games
Please mail corporatebookings@insider.in, or call us at +91-22-33604736.
IMPORTANT NOTE
Differently Abled tickets:
Kings XI Punjab has arranged some special seats for their valued differently-abled fans. Please note these tickets will be available only at the box office counter in limited numbers on first-come first-served basis. The tickets will be issued only to patrons who show their original disability certificate at the box office. You will be required to carry your own wheelchair. Seating will be available in Finolex Cables North Chair Block 1.
You can write to help@insider.in with your certificate attached for further details.
Tickets are also available at the below locations.
Mohali
Last Course Meal, Phase 3B2;
24seven, Sector 59
Chandigarh
Super Donuts, Sector 35;
24seven, Sector 38;
Last Course Meal, Sector 10;
The Great Bear, Sector 26;
Xtreme Sports Bar, Sector 22
Ministry of Bar Exchange, Elante Mall
Panchkula
Last Course Meal,Sector 9;
Hops N Grains, Sector 9;
24seven, Sector 11
Buy 3 or more tickets on the Insider.in app and get a free movie voucher worth Rs.100! (*T and C apply) Download the app here.