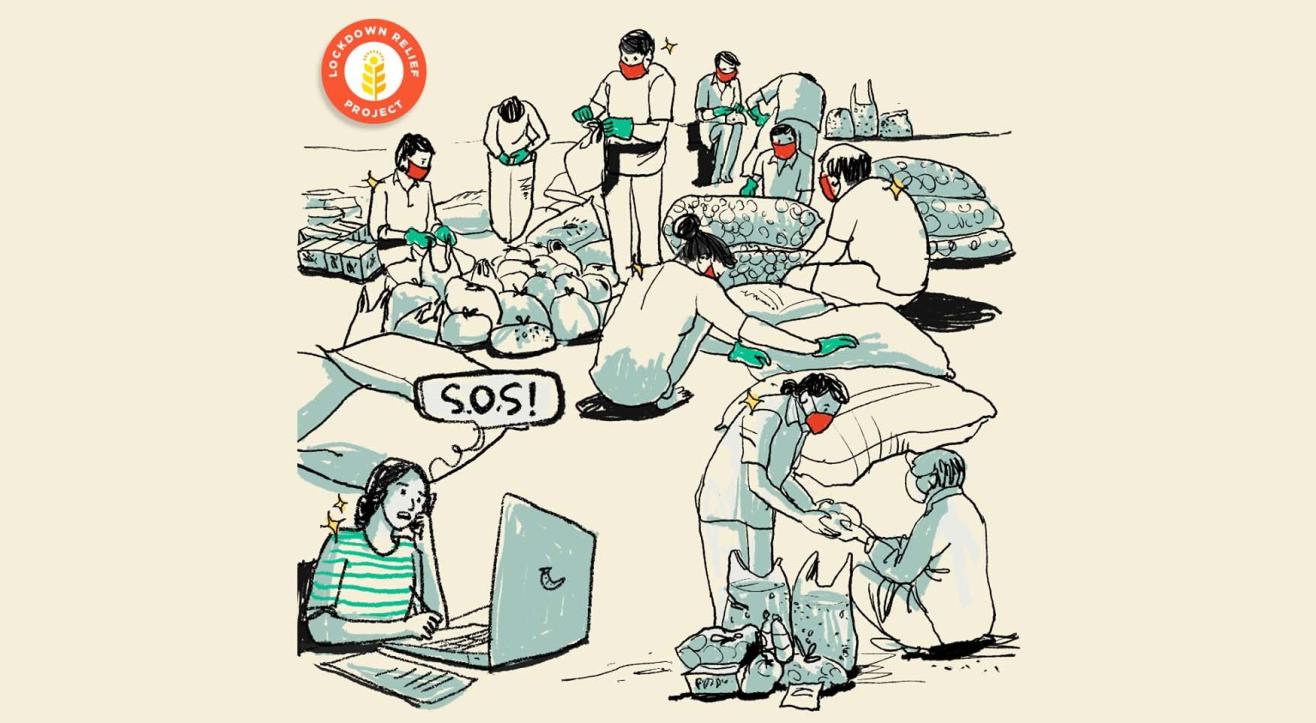 Volunteer to handle calls for the Lockdown Relief Project
Invite your friends
and enjoy a shared experience
Invite your friends
and enjoy a shared experience
About the Event
Looking for meaningful ways to contribute positively and help those affected by the Covid-19 pandemic? Volunteer to handle helpline calls at the Lockdown Relief Project.
24x7 Lockdown Helpline, started by a citizen group has been operational since March 2020 to help in the time of a growing crisis caused by the pandemic. Volunteers at the helpline connect callers to NGOs or volunteers who handle relief work in the caller's area. So far, the helpline has handled over 13,000 calls from distressed individuals and families about problems such as shortage of food, milk for kids, dialysis support, medicine support, transport, care for elderly, etc.
How can volunteers help?:
A helpline volunteer's role will be to answer calls, document the call details and allocate the calls to a fulfilment volunteer.
Once volunteers sign up, someone from the Lockdown Relief Project will reach out to them. An orientation video will be shared which will include all the details they will need.
Things to keep in mind:
Volunteers must have:
an empathetic approach
fluency in Hindi. Fluency in Marathi is a bonus.
a functional laptop/PC and be comfortable with MS Excel
a stable mobile network
a stable broadband connection


Time commitment needed by the Volunteer:
21 hours per week for 4 weeks
Meet the Team:
The Lockdown Relief Project is a volunteer driven initiative in Mumbai. It was started by a group of over 20 young adults and has now grown to have about 50 volunteers from all walks of life associated directly with the helpline. The project also has over 300 on-ground volunteer resources mapped.
Questions? Reach us at:
www.instagram.com/lockdownreliefproject
www.facebook.com/lockdownreliefproject