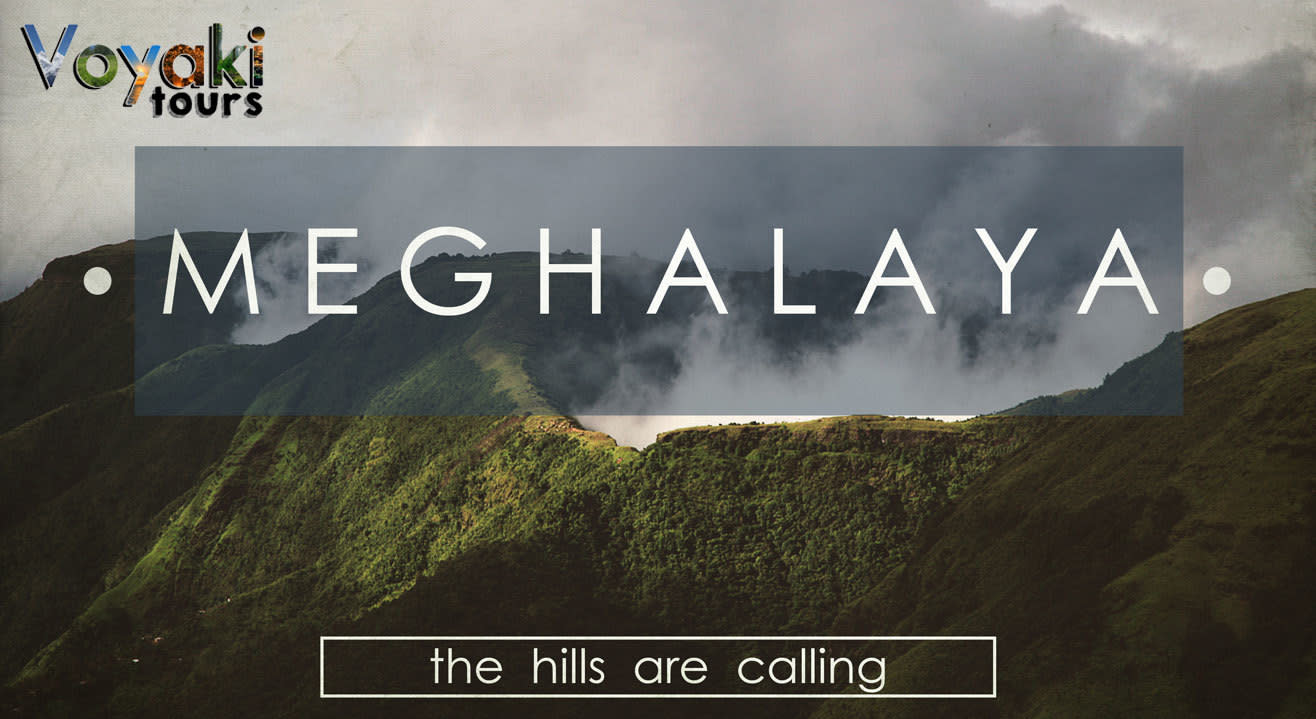 Adventure
Meghalaya with Voyaki
Guwahati International Airport
About
Snorkeling, rappelling, fishing, kayaking, cliff jumping, caving, zip-lining, trekking through the jungles, camping by the riverside, bird watching, driving through pristine mountain roads and sightseeing.
Now that we have your attention, let's get a little poetic.
Mist covering a stunning landscape, there is a reason Meghalaya is called "an abode of the clouds". If the skies are your best friend and working your way towards the zenith gives you the thrills, look no further than this.
Visit one of the seven sisters of the northeast with Voyaki Tours to fulfil the adventurous soul within you. Whether it's snorkelling, scuba diving, kayaking, cliff jumping, swimming under waterfalls or even just a good hearty trek through the jungle, they've got it all in store for you.
Take long walks through the forest-covered landscapes to various mini waterfalls or cycle through the meandering plains. The choice is yours! Lie under the spectacular night sky and stargaze to your heart's content. This place offers you the ultimate getaway to de-stress and unwind.
For all the bird watchers out there, there are plenty of beautiful varieties of birds near the water bodies. So get your binoculars out and go wild!
One of the highlights of this trip is the visit to the magnificent Double Living Root Bridges. With various colourful butterflies flying all around you, lose yourself in the sheer glory of nature. Thinking about the next generation, the people of Meghalaya have hand made these bridges from the aerial roots of the banyan trees around, depicting the true nature of sustainability shown by the people of this land.
If in Meghalaya, you need to see the wettest place on earth! Known for holding the record of the highest rainfall.
Take a dip into waters as clear as glass, eat scrumptious local homemade food and have clouds floating into your room as you sip your morning tea. Nothing else sounds better!
With water so pure that you drink it and stunning rainbow waterfalls caused by the rays of the sun, Meghalaya is your very own desi Scotland.
Day 1:
Report to the Guwahati airport by 1pm.
Overnight stay at Pine Hill Homestay.

Day 2:
Overnight stay at Mawlyngbna Camp.

Day 3:
Trek to Lew Luri Lura.
Overnight at Mawlyngbna Camp.

Day 4:
Overnight stay at Mawphanlur Village homestay.

Day 5:
Overnight at Sai Mika Resort

Day 6:
Overnight stay at Nongriat Village Homestay/tents

Day 7:
Overnight at Pine Hill Homestay.

Day 8:
Overnight at Pine Hill Homestay.

Day 9:
Post breakfast, make your way to Guwahati to catch your flight/train. The journey will take you around 3 hours. Bid goodbye to the north east, but only until we meet again :)
Stay in comfortable, clean and hygienic accommodation
All Meals on the trip
All permits, entries etc
Internal travel during the trip
All activities, gears and instructors
Shopping
Alcohol
Your Personal Purchases
Anything not mentioned in the Inclusions
Excess stay and meals due to bad weather conditions/strikes, resulting in flight delays or any other form of transport