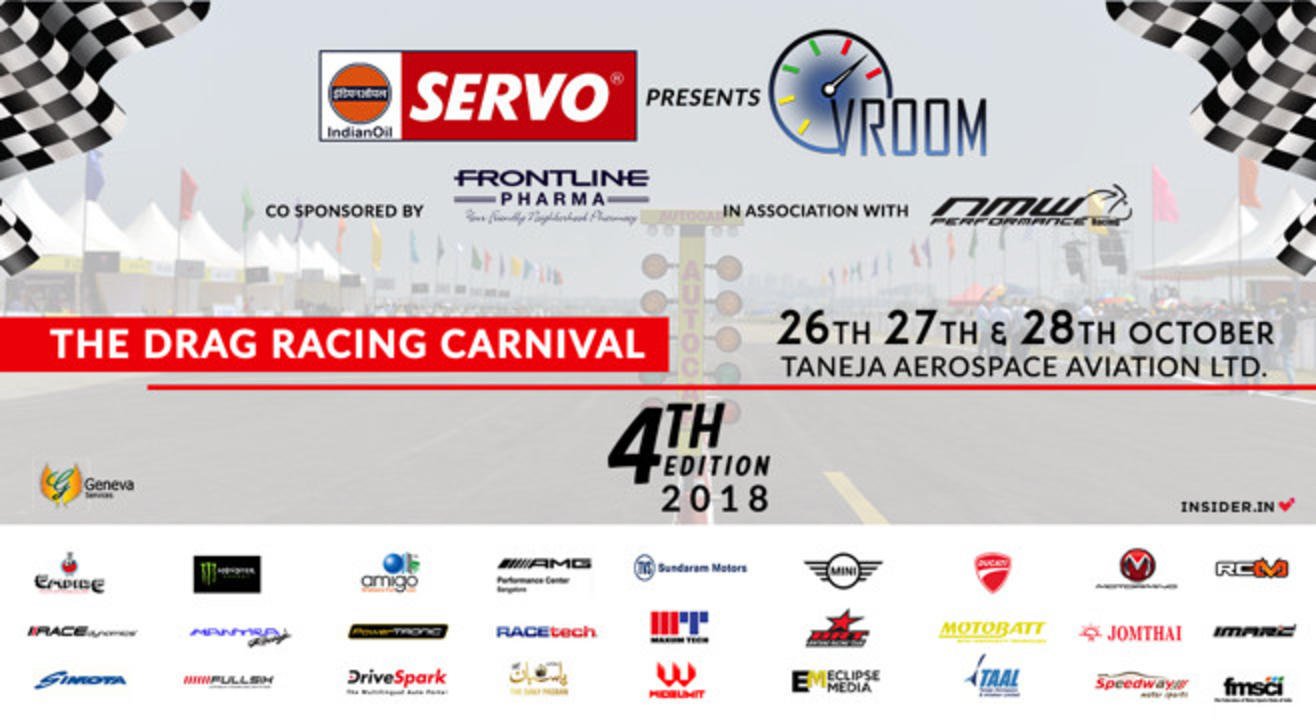 Sports
VROOM Drag Meet 2018 (4th Edition)
About
From modified Indian cars, Indian bikes to supercars & superbikes all gunning to set the best quarter mile timing. Over 600 participants & 10000 spectators from across India (Mumbai, Pune, Bangalore, Hyderabad, Chennai, Gujarat, Delhi, Kolkata & other cities) to enter in this federation approved motorsports event in Bangalore City.
The participants lineup includes performance upgraded vehicles like: Lamborghini, Ferrari, Aston, Nissan GTR, EVO, Porsche, Maserati, etc. 
In the super/hyper bikes section: Kawasaki, Suzuki, BMW, Yamaha and Honda will be present with some serious upgrades and technology.
'The Drag Racing Carnival' is here!
Action for Audience

1. Live quarter mile race

2. Auto expo

3. RC Cars and RC planes

4. Food

5. Music