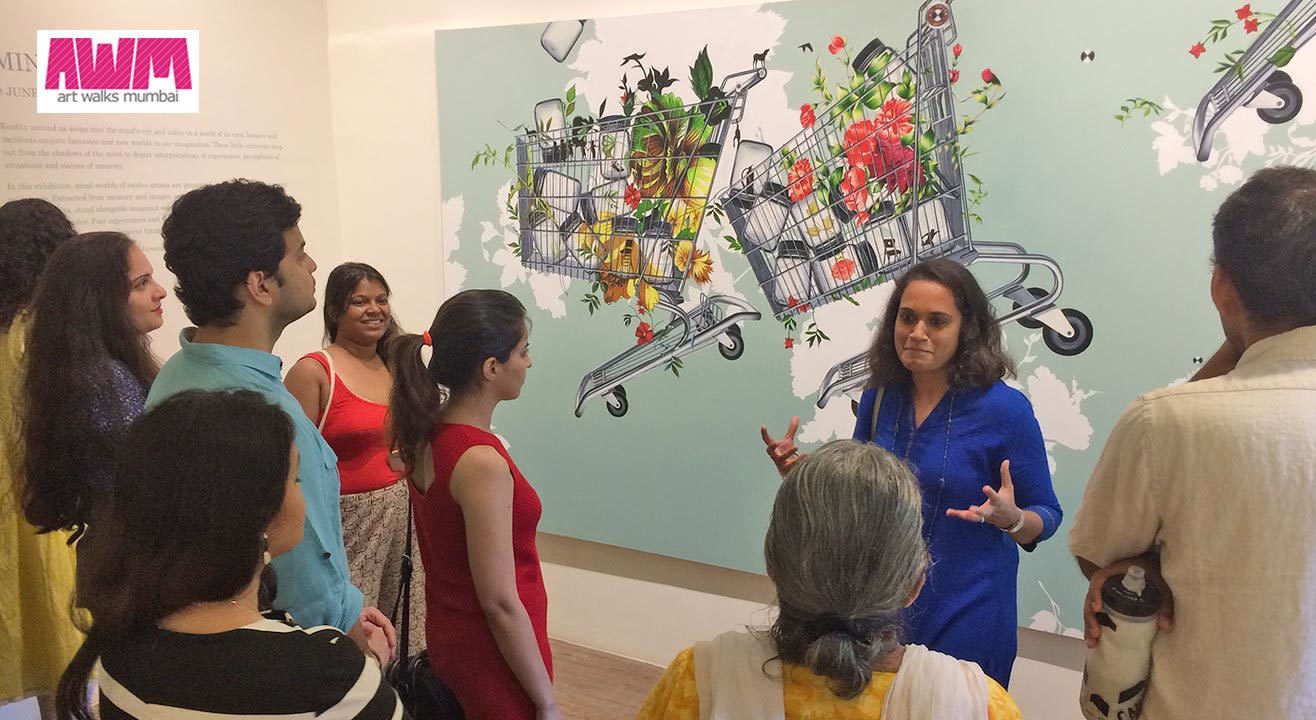 Art
Walk no 6: Notes On labour, The City And Fading Cultures
About
For our sixth edition, Art Walk Mumbai goes off the beaten track, and leads you to one of our favourite neighbourhoods, to delve into three shows that showcase and investigate the dwindling or changing local cultures, cities and craft practices. On 15 July, we're taking you to Byculla, to show you a different slice of the city's art scene.
Our walk begins at the Dr. Bhau Daji Lad Museum where Praneet Soi's solo show, 'Notes on Labour', is part of the Museum's ongoing Engaging Traditions series of exhibitions - which showcase artists and contemporary art works that respond to and question the historic collection on permanent display. Soi's works were created over long periods of engagement with artisans in Kolkata, Srinagar, and Guangzhou in China, and visualise both the processes employed by the artisans and the ability of art to transcend borders.
Next we hop over to the Museum's Special Project Space where a new show, in collaboration with urbz, just opened: 'Mumbai Return - Journeys beyond the City'. The exhibition explores the relationship between the urban and the rural, the city and the country through traditional artistic renderings, architectural drawings of vernacular houses and settlements, portraits of families and model homes made by contemporary artisans, along with interactive digital installations and videos.
Finally we make our way to Nine Fish where 'Fading Environments, Fading Cultures' features works by four young artists who are attempting to grasp and hold on to the fading histories and cultures that they should have inherited, but which, in the face of waning cultures and depleting environments, remain a memory. They do this using innovative techniques, mediums and materials.
Join us after for drinks and more conversation at Cafe Zoe.
Venue
Jijamata Udyaan, Mumbai
Dr Ambedkar Road, Byculla East, Byculla East, Mazgaon, Mumbai, Maharashtra 400027