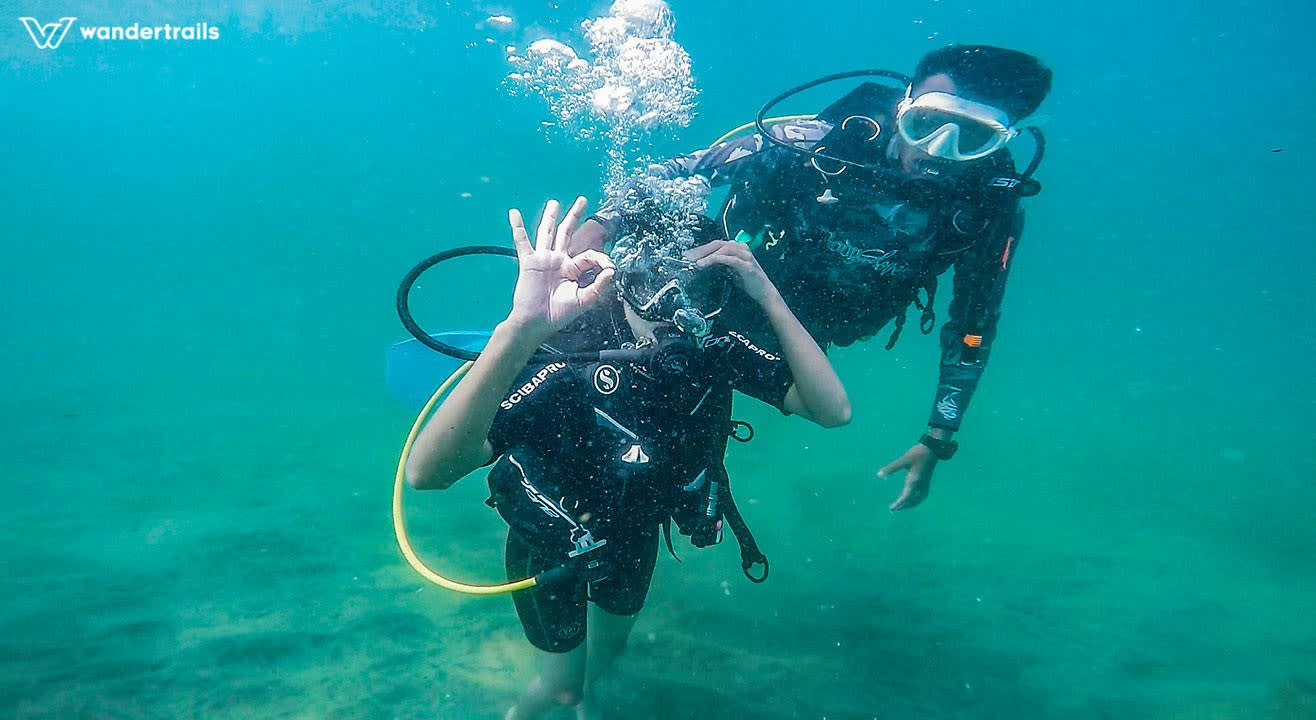 Adventure
Wandertrails | Scuba diving in Kovalam
About
One beach vacation a year is must nowadays. But why must it only be to the popular tourist hotspots? Move over Goa and Andaman and Nicobar Islands, Kovalam's pristine beaches are here to offer you everything you want and more!
An introductory session on the details and requirements of diving kickstarts this 3-hour experience. It is always beneficial to be well-informed when it comes to adventure sports so that you're confident and ready for your experience. As you sail away into the sea, you will be guided by an expert instructor for the experience. Even experienced swimmer need instructors because the sea has forces of nature to challenge you, unlike swimming pools.
Once underwater, the silence that will surround will be like nothing you have experienced before. With calming, even breaths and the guidance of your instructor, swim further and witness the beauty of aquatic life as you would have only seen on television before. However, you should remember that they are precious to the ecosystem and should not be touched or disturbed. The experience is such that you might not even want to leave the comfort and silence of the sea. But a great way to cap the experience once you resurface would be enjoying a panoramic view of the sea from the deck with a chilled soft drink in hand.