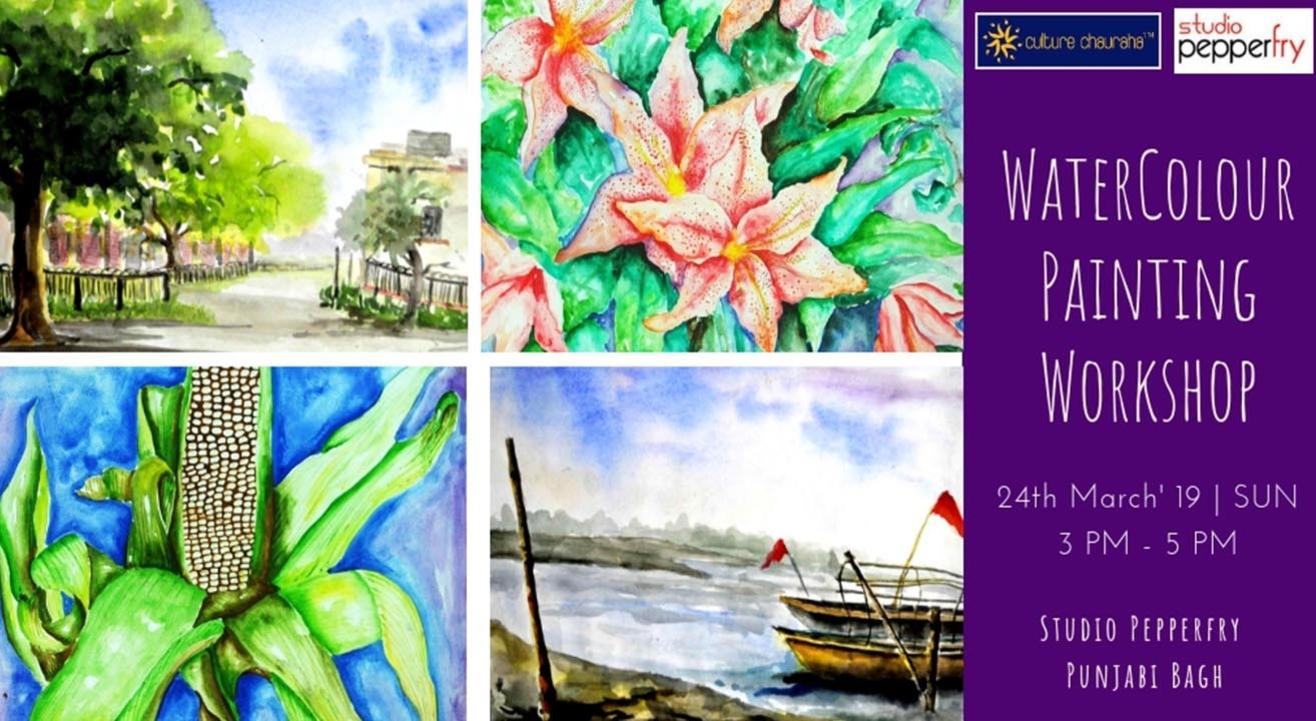 Art
Watercolour Painting Workshop
Studio Pepperfry, 38/61, Club Rd, West Punjabi Bagh, Delhi
About
We all love watercolour paintings, the freshness of the colours, the vibrant hues, the point where two colours merge effortlessly and just come together so that your eyes can visualise the form. Ever thought of giving it a try yourself?
It's a tricky medium to master, but a lot of fun when you know how to start and use certain tricks and techniques to your advantage to make a beautiful painting.
It's certainly a skill worth pursuing. When you create a painting in watercolours, light reflects off the white of the paper and bounces up through the colours, giving it a luminosity that can be truly magical.
Date: 24th March' 19, SUNDAY
Time: 3 PM - 5 PM
Age limit: 16 +
Venue: Studio Pepperfry, Punjabi Bagh
Fees inclusive of all material.
Seats limited to 10. Advance booking is mandatory.
Venue
Studio Pepperfry, 38/61, Club Rd, West Punjabi Bagh, Delhi
38/61, Club Rd, West Punjabi Bagh, Punjabi Bagh, New Delhi, Delhi 110026