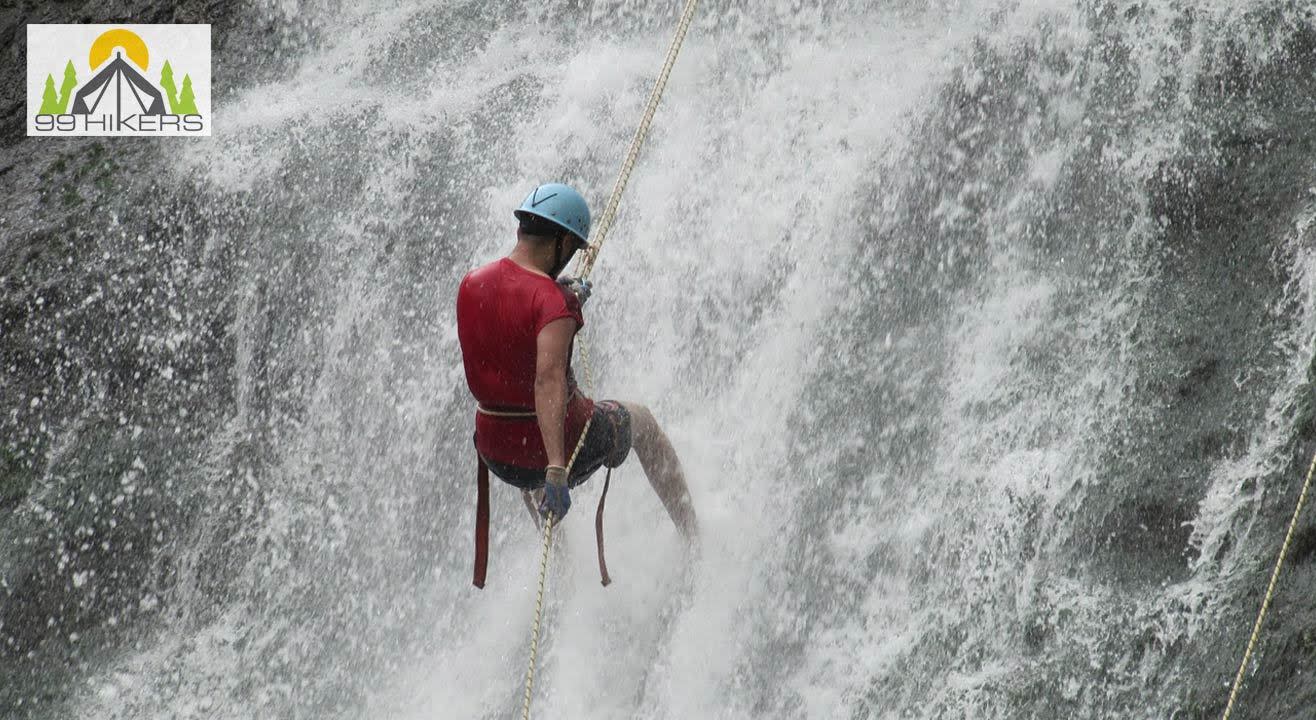 Adventure
Waterfall Rappelling At Diksal
About
What is Rappelling?
A descent from a height, such as a cliff or wall, in which one slides down an anchored rope and applies friction to control one's speed by means of a specialized device. In all to make the activity safe there are three people involved in this activity,
The person on the top holding your line has control over your descent
You have a control over the speed of descent.
The person waiting below.
A normal rappelling is an adventure in itself, imagine adding gushing water to it.
Diksal waterfall is located close to Bhivpuri station. A one hour trek from Bhivpuri railway station, it takes you to this waterfall which stands tall at roughly 115ft. The easy graded trek gives plenty of panaromic views of the surroundings. We get to walk beside the Dhom dam while crossing a small water stream. This short trek is one of the most scenic treks that can be done easily by all age groups.
The waterfall lies just below a small village known as Sagachi wadi. The famous Garbett point trek can be done via this route from the village. On the top of this village, the beautiful Matheran range can be seen.
Meeting Point : 07:45 am at Bhivpuri Railway Station.
Train to catch : Karjat Slow Train : Starts at CST 05:20am - Get down at Bhivpuri 07:29am.
08:30 am - After having breakfast we will start the hour long trek to the waterfall patch.
09:30 am - Reach the main waterfall patch,Briefing session (Dos and Don'ts).
10:00 am - Rappelling Activity.
Have Lunch at village.
04:00 - Reach back to Bhivpuri station.
Breakfast in the morning & Lunch.
Safety and First Aid.
Certified Professional expertise.
Equipment Charges.
1 time Rappelling charges.
Travel till Bhivpuri station.
Meals during travel.
Personal expenses.
Insurance of any kind.
Medical hospitalization, evacuation and related expenses.
Any item not covered under "inclusions".

Smoking and consumption of alcohol is strictly prohibited. For confirmation of the seat, full amount needs to be deposited prior to the event. Prior to making any payments please confirm about the seat availability.⁠⁠⁠⁠