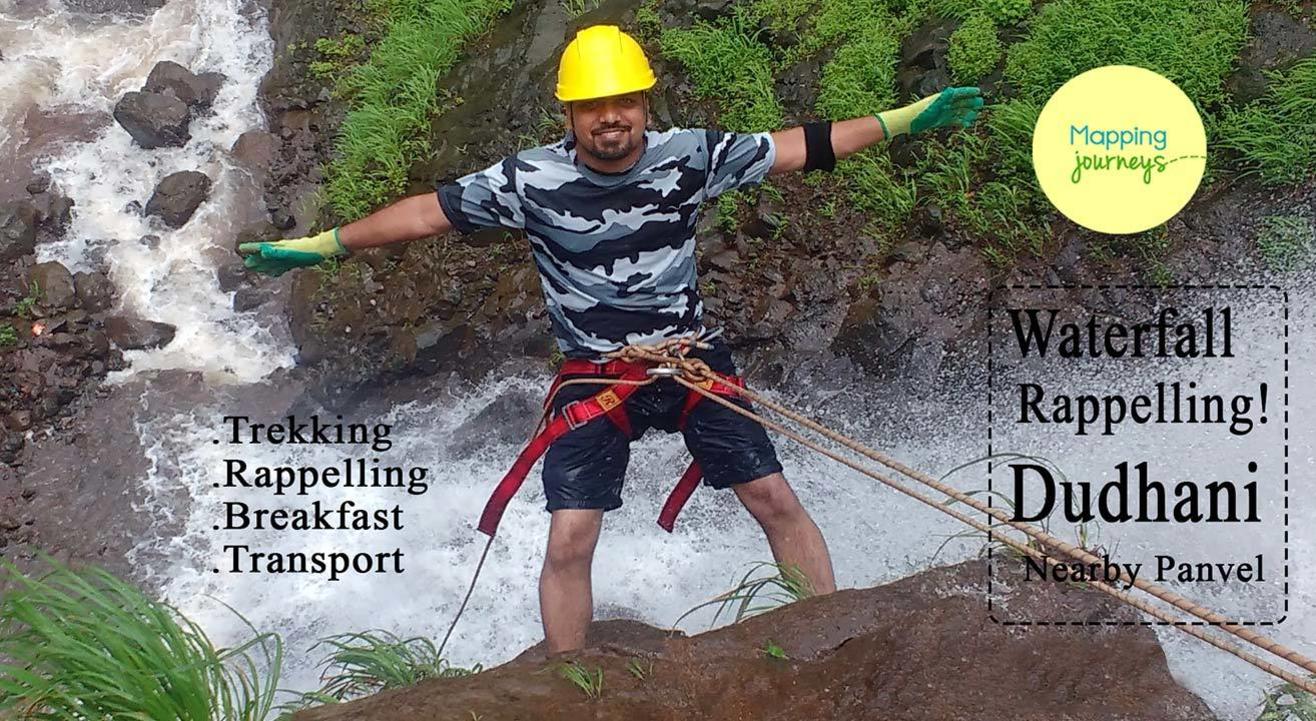 Trek
Dudhani | Mapping Journeys
About
Dudhani waterfall is located at the base of Matheran hills. By road it is accessible via the Panvel-Matheran road. Standing tall at 115ft, this waterfall is an ideal place for all waterfall and nature lovers. Once at the base village, the waterfall is approximately 45 minutes walk away. Its a easy trek/trail and no pre trek experience is required.
1. Trekking.
2. Rappelling.
3. Breakfast.
4. Transport.
Participants(car/train) need to report at Panvel station at 8.30 am.
09:00 am : We move towards the waterfall village together by local/own transport.
10:00 am - Reach the village, have breakfast followed by a 45 minutes hike till the waterfall patch.

11:00 am : The waterfall rappelling activity will begin dividing the group into batches. On an average it takes 10 minutes per client to complete the rappelling process safely.
People coming along with us are requested to know this and be patient enough as rushing up with the procedure is a risky business compromising safety.

03:00 pm : Wrap up and the return journey to the village.
04:00 pm : Event concludes.
05:00 pm : Back to Panvel Station.
Breakfast.
One time rappelling and Trek charges.
Safety and First Aid.
All Equipment Charges.
Panvel to Panvel transport by local St Bus.
1. Meals during travel.
2. Personal expenses.
3. Insurance of any kind.
4. Medical hospitalization, evacuation and related expenses.
5. Any item not covered under "inclusions"
Venue
Panvel Railway Station
Railway Station, Sector 18A, Forest Colony, New Panvel, Navi Mumbai, Maharashtra 410206