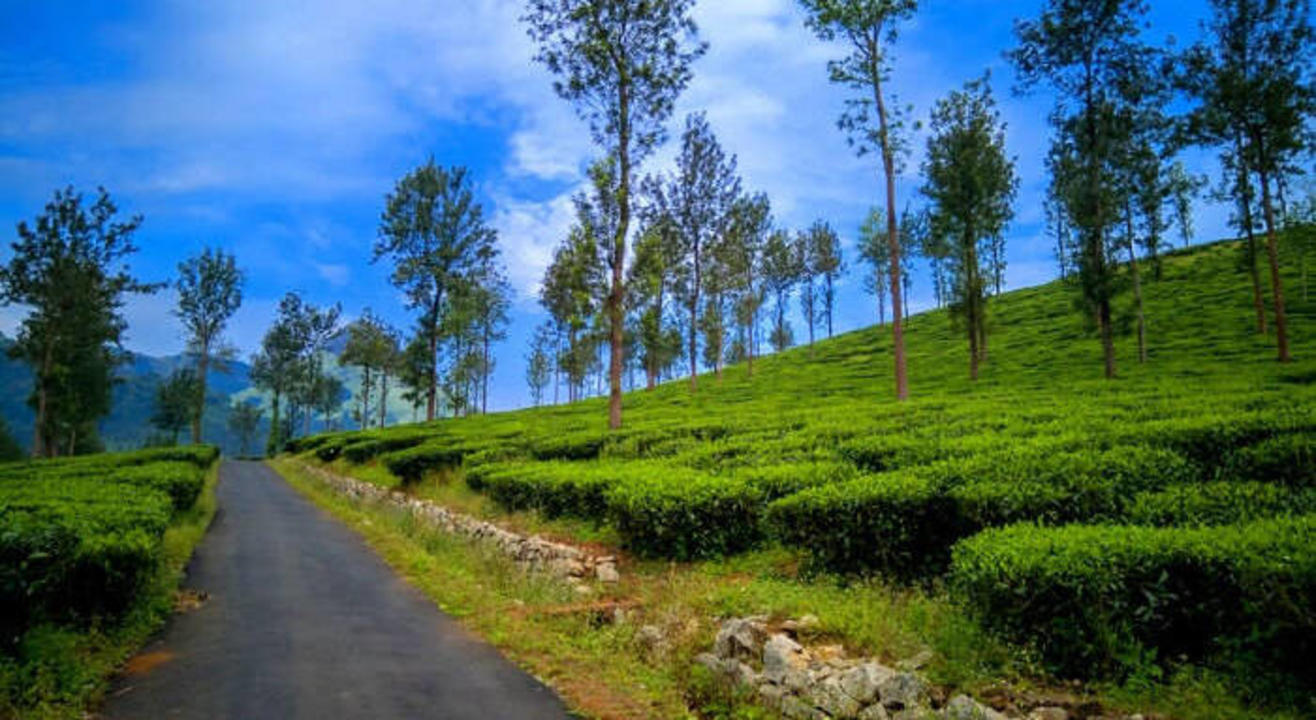 Wayanad night trek and camping | Safarnama
Invite your friends
and enjoy a shared experience
Invite your friends
and enjoy a shared experience
About the Event
Crouched at the top of the southern tip of the Deccan Plateau, Wayanad can be reached at a distance of 275 km from Bangalore via Kozhikode. The word 'Wayanad' has been derived from 'Vayal Nadu' (Tamil / Malayalam) which translates to 'the land of paddy fields' in English. The district is famous for flourishing wildlife, fog bearded lush mountains and untamed rivers.
Ambalavayal is a village in Wayanad district in the state of Kerala, India which is famous for Regional Agricultural Research Station. RARS in Ambalavayal hosts an abundance of ornamental plants and multi colored flowers. They develop 13 different types of paddy. One can take a walk in nature and witness a cluster of birds flocking around.
Wayanad's evergreen forests are the most species-rich eco region in peninsular India with 83% of the flowering plant species of the entire mountain range found here. Elimbileri rain forest has quite the Jurassic park feels attached to it. The off-road drive reveals to us the bountiful joy of surrounding ourselves with thickets of forests and springs of water flowing into waterfalls with a pearl like disposition being both shiny and foamy.
Another pretty secret in Wayanad is Thollayiram also referred to as Virgin Paradise, is a green hideaway, nuzzled in the hidden reaches of Wayanad. Thollayiram Kandi was part of a 900-acre land from where it gets its name Thollayiram, which means 900 in Malayalam. The trail leading up to the peak is enveloped in a sea of green covered with coffee plantation on one side.
On reaching the top, gurgling sounds of water trickling through the crevices are heard, revealing a steamy waterfall set against the backdrop of a hill studded with luscious greenery. This serene strip of earth can be accessed by taking the route that goes to Soochipara Waterfalls from Meppadi, near Kalpetta. Great perspectives are offered at each curve as you enter this amazing scene.
The two major dams which reside in Wayanad are Banasura Sagar Dam and Karapuzha Dam. The former is considered to be the largest earth dam in India and the second largest in Asia, placed in the foothills of Banasura hills (named after the son of King Mahabali, the famous ruler of Kerala).
Far removed from the noise of urban life is Nellarachal a small village in the district of Wayanad in Kerala, located at a distance of 4 km from Ambalavayal. Nellarachal is bordered by three sides of land and a portion of the Karapuzha River. The lake is an enticing beauty, has clear waters where water lilies and lotus blooms. The entire view resembles a canvas, reflecting the vibrant hues of the changing sky.
Ambukuthi Mala is a mountain in the Sultan Bathery taluk of Wayanad district located at a distance of 12 km from Sulthan Bathery and 5 km from near Ambalavayal. The town became famous for Edakkal Caves which can be reached by a downhill walk of a km. It is trusted that caves are formed as a result of an earthquake and the spot got the name Edakkal caves (Edai+ kal = rock in between) from the rock that is supported in between other larger rocks. A big rock balancing itself on two smaller rocks created this scenic wonder. The pictorial descriptions inside the caves date to 6000 BCE which indicate the existence of the prehistoric civilization of the Neolithic era, the only existing stone age depiction in South India.
Wayanad is a true abode of Mother Nature with its age-old history which originates from a whopping 8 tribal communities. Steal away ushering moments of tranquillity with the aroma of fresh air to experience the combination of breath-taking views, off-road jeep rides, shivering waterfalls, and starry nights treks to wake up on the lap of Mother Nature.
Short Introduction
Take a break from fast pace life to explore Wayanad with its age-old history, dense rain forests, breath-taking views, off road jeep rides, shivering waterfalls and starry night treks.
Join Safarnama to experience the experience not just of destination, but to enjoy every single step and make memories that will last lifelong.
Itinerary
Day 1: Jeep Safari to Ambalavayal Town via Elimbileri Rain Forests, Thollayiram Kandi Exploration and Starry Night Trek
Get picked up on Friday night from different spots at different times and start your overnight journey to Wayanad.
07:15 PM: Baroda Bank, Koramangala or
08:00 PM: New Shanti Nagar hotel
08:30 PM: (Hard rock café) MG road at 8:30 PM
Freshen up and have breakfast at Sulthan Bathery
Reach Ambalavayal Town in the same bus (10km from Sulthan Bathery)
Start the Jeep Safari Trek from Ambalavayal town and deep dive into the heart of nature by traversing through Elimbileri Rain Forest and appreciating the beauty of Nellarachal Water Reservoir.
Trek to Thollayiram Kandi to find a hidden jem on reaching the peak.
Descend to the base point and board the jeep to reach Meppadi and have self-sponsored lunch.
Reach the Homestay in Jeep. Have dinner and get ready for a bonfire.
Around 10 pm, start walking to the campsite under a starry night sharing stories among friends.
Reach the tent stay with a breathtaking view and retire for the day.
Day 2: Climb Ambukuthi Mala and Visit RAR
Wake up early and freshen up.
Trek to Ambukuthi Mala and witness the sunrise over the horizon to spread its orangish glow.
Pack up and come back to homestay.
Have authentic Kerala breakfast and get a jeep drop to Ambalavayal town.
Get into the bus and journey to RARS for a nature walk amidst majestic birds and vibrant ornamental flowers.
Points to Note:
The amenities along this route are basic. The Trekker is advised to carry adequate water and beverages
The route passes through a wildlife reserve. The Trekker is advised to avoid littering the route and to keep noise levels to the minimum.
Carrying torches and insect repellents are essential on this trek.
Avoid consumption of alcohol or any other intoxicating products during the entire trip.
Things to carry
-Two liters of water bottles
-Raincoat (if in case it rains)
-A torch
-A cap / Sunglasses to avoid direct Sun
-Personal medical kit / Medications (if any)
-Good Trekking Shoes
-Toiletries
-Extra trousers and inner-wears
-Personal medication kit
-Sunscreen
-Rain Coat
What to wear
-Cargo/track pants -2
-T-shirt -2
-Shoes, Socks
Inclusions
-Accommodation would be provided in tents.
-Meal
-Vegetarian food will be provided
-2 breakfasts
-1 dinner
-Other Inclusions
-Local and experienced guides and trek facilitators
-Transport
-Pick up and drop from Bangalore in a pushback vehicle and the type of vehicle depends on the size of the group
-Jeep Safari trek
-Permission from Forest Dept
-First aid kit
-Bon-fire
-Lots and lots of FUN