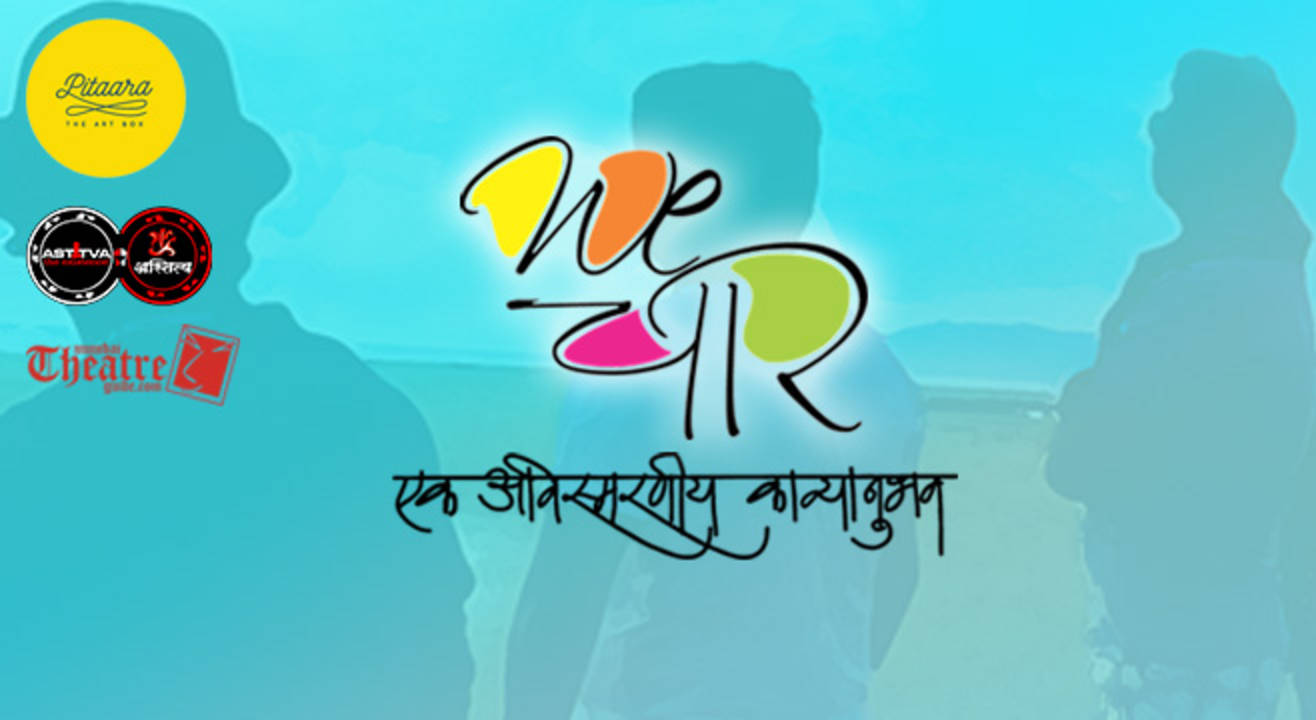 We Chaar – Ek Avismaraneey Kaavyaanubhav
January 22 | 7PM
Pitaara - The Art Box, Mumbai
About
Being a poet and yet being satisfied with your unstable surrounding is impossible. Poetry is a process of feeling and expression that imbibes in others an emotion. We Chaar aims to do the same. In this lyrical journey, poets at We Chaar take you to the horizon and make you wonder in your imagination with their grip over words. Touching every aspect of life and liberty from the departing in love to the partition of country, from farmer suicides to corporate ethics, these four poets take you on a journey that can never get dull.
Four poets of different nature, different mood from different regions can be well described as four forms of poetry ''shayari'',''kavita'',''kaavy'' and ''geet' yet very well merged with very powerful and catchy phrases.
Artists:
ManndarCholkar – Welknown Lyricist of Marathi Film Industry
· 'Deva tuzyagaabhaaryaala' – Duniyadari
· 'Naatyaalakaahinaavnasaave' – Mitava
· 'Manamandira' – KatyarKaaljaatGhusli
Sameer Samant – A poet , shayar who has penned beautiful urdu songs in Marathi Film – KatyarKaaljaatGhusli
· 'YaarIlaahi' , ' Dilkitapish', 'AruniKirani'
Shripad Deshpande - Writer of various Marathi one act plays including "Mudwalk" (Which has won various awards in 2015) Today's young generation knows him for his performance in Marathi serial "Asesasarsurekhbai"
PrajaktDeshmukh – Writer and Director of various one act plays Including, Pani-Puri, Dev-Babhli, Winner of Best actor in State level one act play
TejasRanade–Sensitive writer and poet
Pitaara is an intimate art space in a beautiful bungalow that promotes art and cultural activities in the form of music gigs, stand up comedy, poetry sessions, theatre, kids' workshops and hobby classes.
Venue
Pitaara - The Art Box, Mumbai
Rd Number 2, Yashwant Nagar, Goregaon West, Mumbai, Maharashtra 400104
Terms & Conditions
Please carry a valid ID proof along with you.
Security procedures, including frisking remain the right of the management.
No dangerous or potentially hazardous objects including but not limited to weapons, knives, guns, fireworks, helmets, lazer devices, bottles, musical instruments will be allowed in the venue and may be ejected with or without the owner from the venue.
The sponsors/performers/organizers are not responsible for any injury or damage occurring due to the event. Any claims regarding the same would be settled in courts in Mumbai.
People in an inebriated state may not be allowed entry.
Venue rules apply.