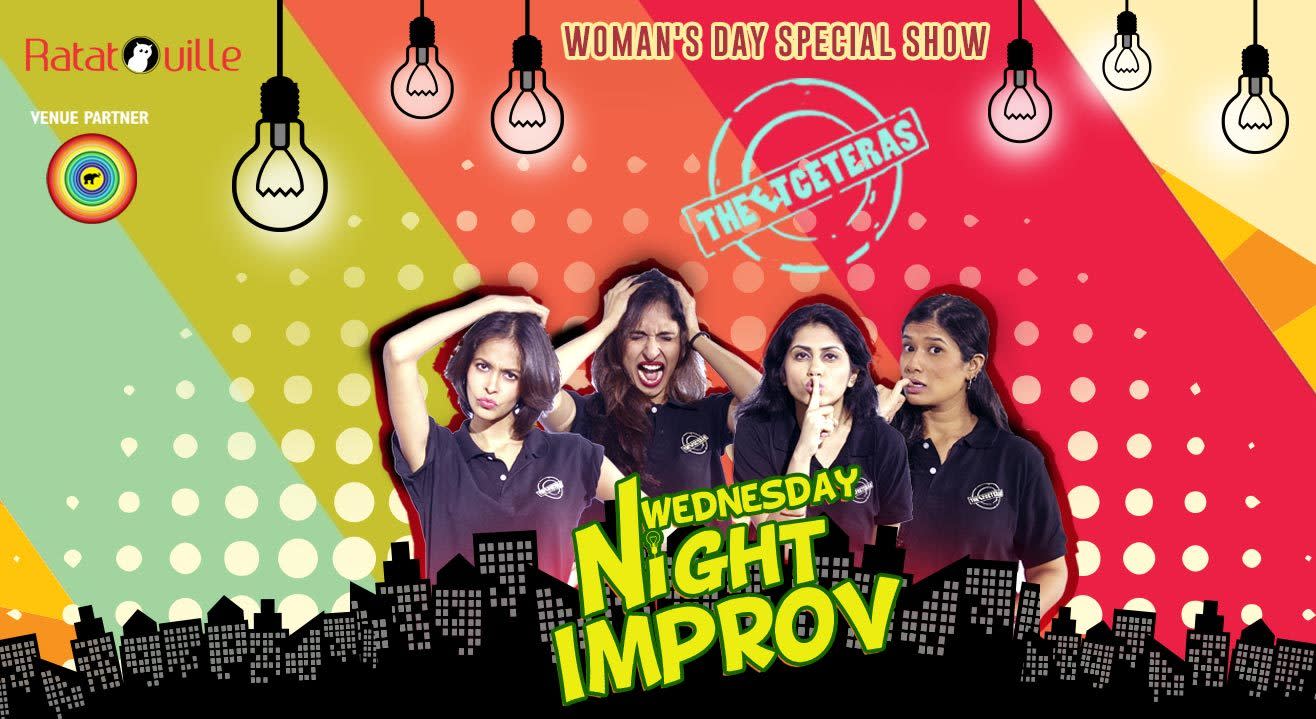 Comedy
Wednesday Night Improv Comedy Presented by Ratatouille
The Jeff Goldberg Studio Close, Bandra West
About
Your Wednesdays are never going to be the same again.
What's Improv Comedy? A live theatre where the characters, plot and dialogues of a scene or a story are all made up in the moment with some suggestions from the audience.
Now that that's clear, let's get you excited about The Etceteras who will be performing Improv Comedy every Wednesday. Your mid-week blues are surely about to take a turn as you not only watch an act but also become a part of it!
Come, this Women's Day and be a part of an all-women improv show where 5 of The Etceteras will perform for you. As an audience, you get to decide what the show will be about by giving your suggestions and these guys create comedy on the spot based on these suggestions.
Pssst, who knows, if you're lucky, you might get to be on stage with them too!
Don't just watch this show, be a part of it.
Venue
The Jeff Goldberg Studio Close, Bandra West
Gazebo House, 133, Hill Road, Bandra West, Mumbai, Maharashtra 400050