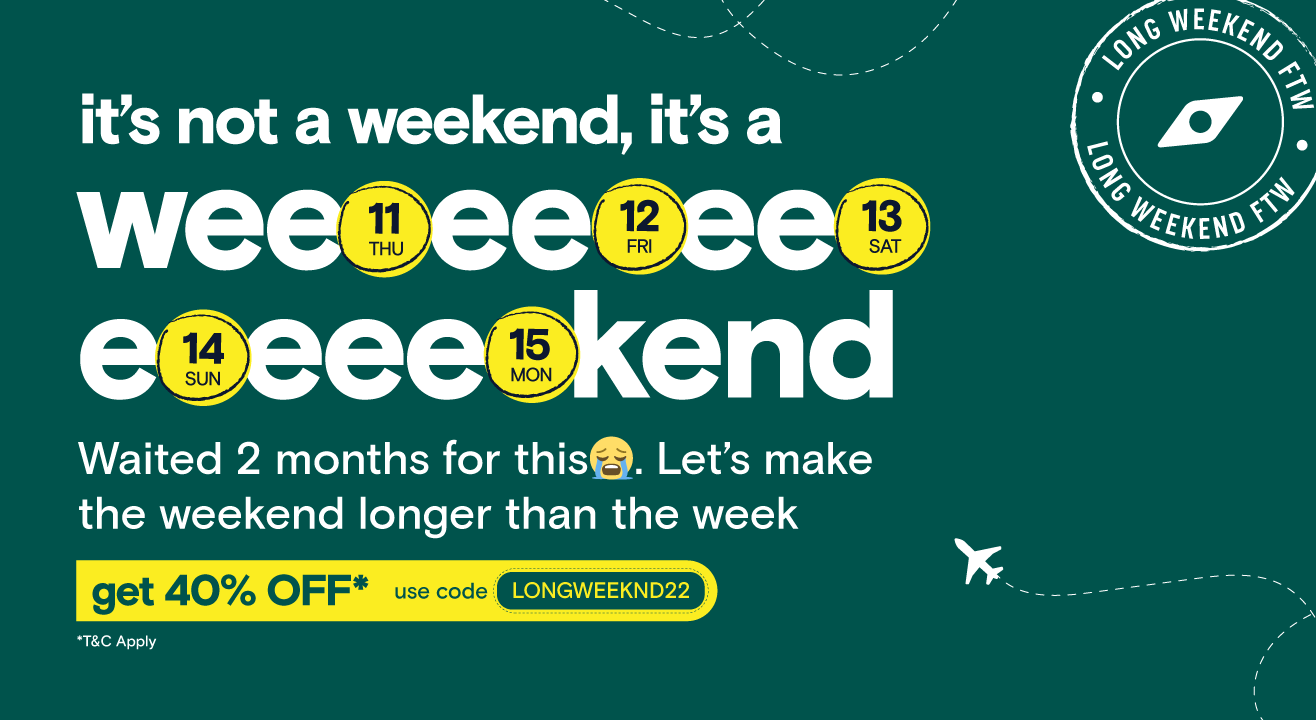 The week - ENDS and the fun - BEGINS. Right HERE!
Get ready to make the most out of this loooong weekend from Aug 11-15!
Invite your friends
and enjoy a shared experience
5 day weekend and 2 day week, from Aug 11 to Aug 15! Go trippin', watch some standup, attend a concert or pick something else you love. There's soooo much to do this long weekend. And, here's an offer for you - Buy 3 or more tickets to any Long Weekend events on Paytm Insider, and get 40*% (upto Rs.150) OFF. T&C Apply.
Subscribe to receive our newsletter!
Find the best experiences happening out there in your city or enjoy handpicked content while sitting comfortably at home. Paytm Insider is your go-to place to figure out what to do today!