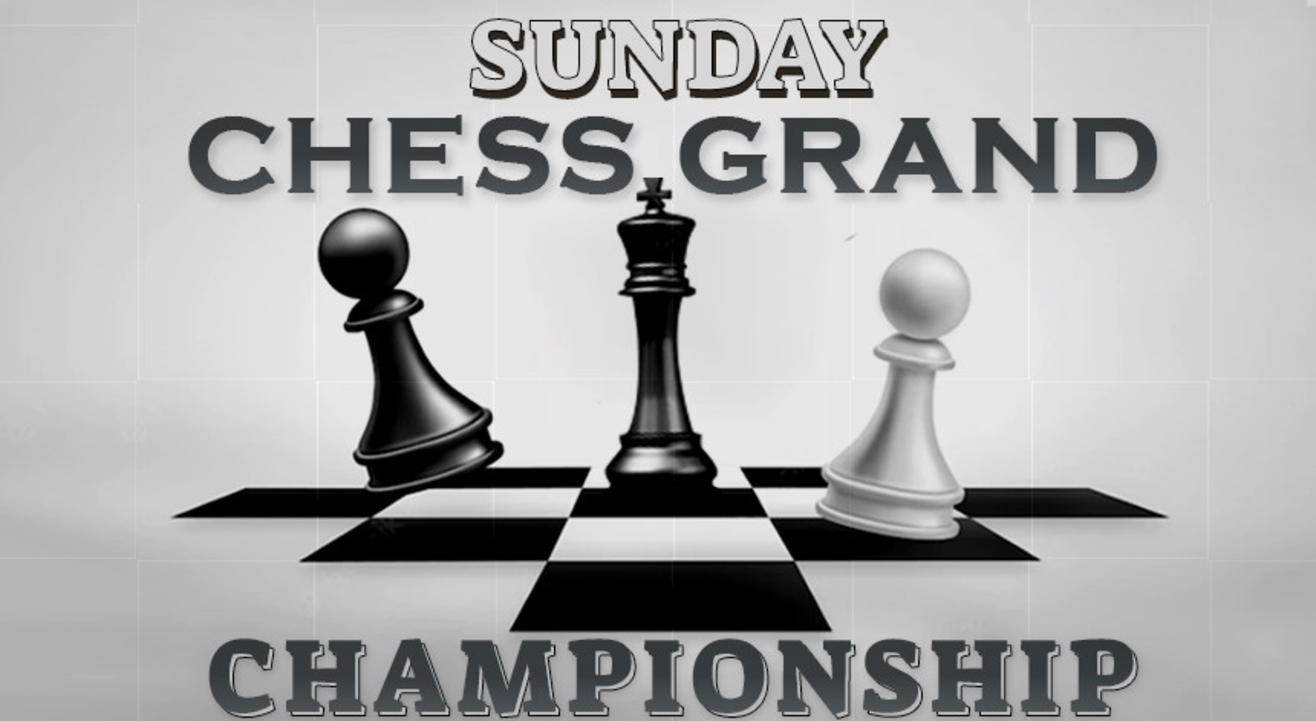 SUNDAY CHESS GRAND CHAMPIONSHIP
Event Guide
For Age(s)
Family Friendly
Online Game
Participate and have fun
Invite your friends
and enjoy a shared experience
SUNDAY CHESS GRAND CHAMPIONSHIP
Event Guide
For Age(s)
Family Friendly
Online Game
Participate and have fun
Invite your friends
and enjoy a shared experience
Event Guide
For Age(s)
Family Friendly
Online Game
Participate and have fun
Invite your friends
and enjoy a shared experience
Sunday Chess Grand Championship is a weekly play, weekly win kind of tournament.
We offer 3 different ticket categories.
BLOCK:
Play 2 matches and winning both will make you win Rs.625/- as prize money.
WARR:
Round 1-Win 3/5 matches and qualify.
Round 2 - PLay 3 matches in Round 2
Where if you win
3/3 - Rs.4000/-
2/3 - Rs.2000/-
QUEEN:
Round 1-Win 5/10 matches to qualify.
Round 2 - PLay 5 matches in Round 2
Where if you win
5/5 - Rs.10000/-
4/5 - Rs.7000/-
3/5 - Rs.5000/-
2/5 - Rs.2500/-
Disqualification
If any team or player is caught using Emulators or any kind of GFX tools, Cheats, Scripts, Etc, the whole squad/player will be disqualified from the tournament.
If there is a Mismatch from given detail.
If you are not joining the very first match in any format.
Losing two consecutive matches in any format.
If the player fails to provide winning screenshot.
In case of disqualification, organizers team will not be liable for refund of registration fee.
You will be contacted 15 minutes prior to your chosen timing. Failure to respond and show up to event on time will disqualify you for the event. No refund will be given.
SUNDAY CHESS GRAND CHAMPIONSHIP
Event Guide
For Age(s)
Family Friendly
Online Game
Participate and have fun
Invite your friends
and enjoy a shared experience