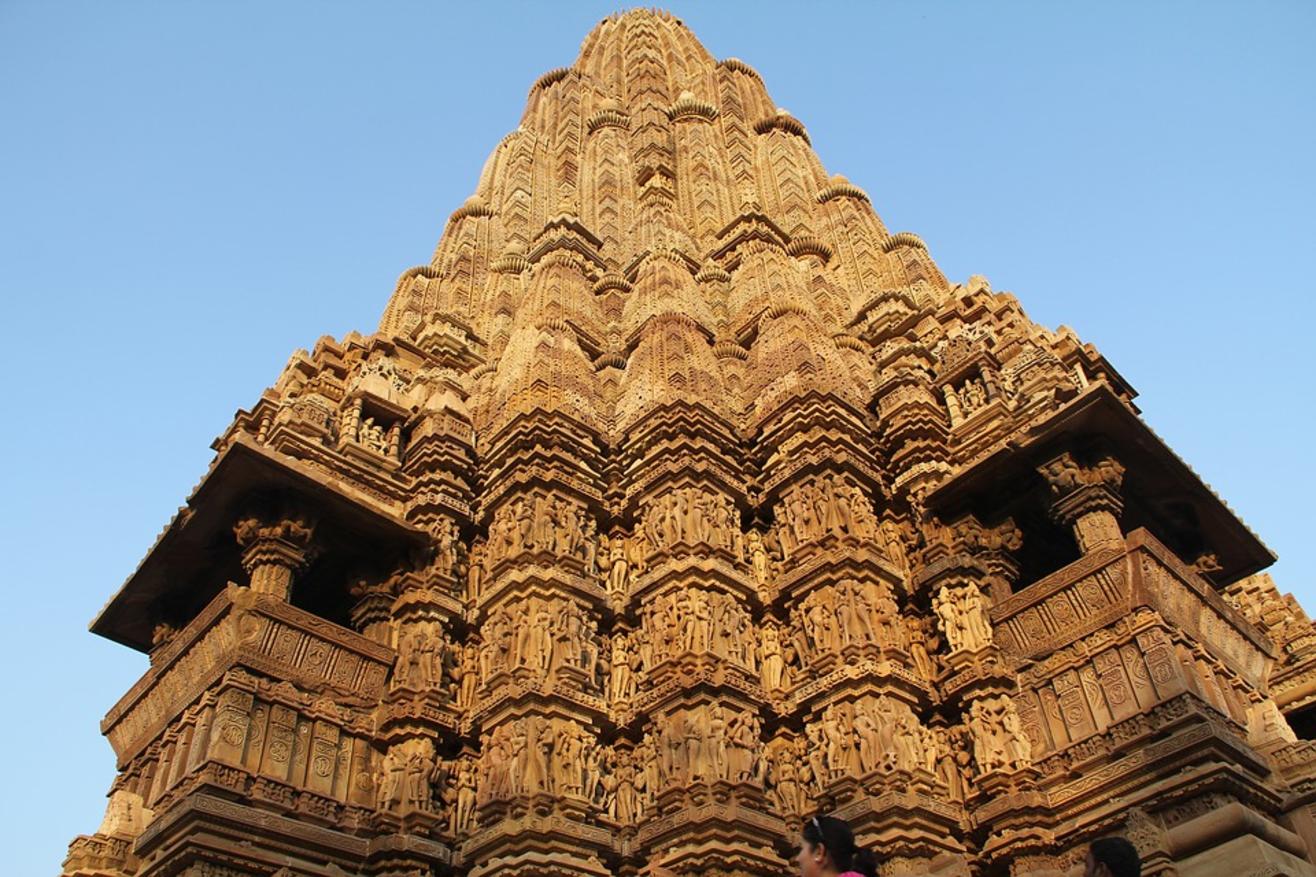 Monuments
Western Group of Temples, Khajuraho
About
The temples of Khajuraho are an architectural dedication to religions of Hinduism and Jainism. Dating back to the Chandela dynasty, this cluster of temples are based on the Nagara-style architecture. Of the group of 100 temples, only 25 survive currently. All the sculptures found in the temples are intricately designed and define human emotions in their truest form. The Khajuraho temples, which speak volumes of creativity and history are spread across in three zones: Western, Eastern and Southern.
The Western zone hosts the majority of temples dedicated to various gods and goddesses. The Kandariya Mahadeo temple is the most famous temple of Khajuraho and is a part of the Western group of temples. One that stands distinctly different from others is the Matangeshwar temple, which has no display of erotic structures or carvings. The Jagadambika Temple is a tribute to Goddess Parvati, whereas the Varaha temple is dedicated to Lord Vishnu. Other temples that form a part of the Western group of temples are Chausat Yogini, Chitragupta Vishwanath temple and so on. Go ahead and book tickets to view this UNESCO-declared World Heritage Site, an architectural ode to Indian art and history.
Kandariya Mahadeo Temple (Largest temple of the Khajuraho temples)
Erotic sculptures and carvings
Mandala designs consisting of squares and circles
Light and sound show (Different timings in winter and summer)
The quickest way to reach Khajuraho is by air and Khajuraho airport is the nearest airport.
At a distance of 1 km from the Khajuraho temple is the Khajuraho bus stand. Bus services are available from Delhi, Bhopal and other cities to Khajuraho.
Khajuraho railway station is 5 kms from Khajuraho temple and trains run from Delhi, Agra and other cities to Khajuraho.
Venue
Western Group of Temples
Western Group of Temples, Khajuraho, Sevagram, Khajuraho, Chhatarpur, Madhya Pradesh, 471606
GET DIRECTIONS