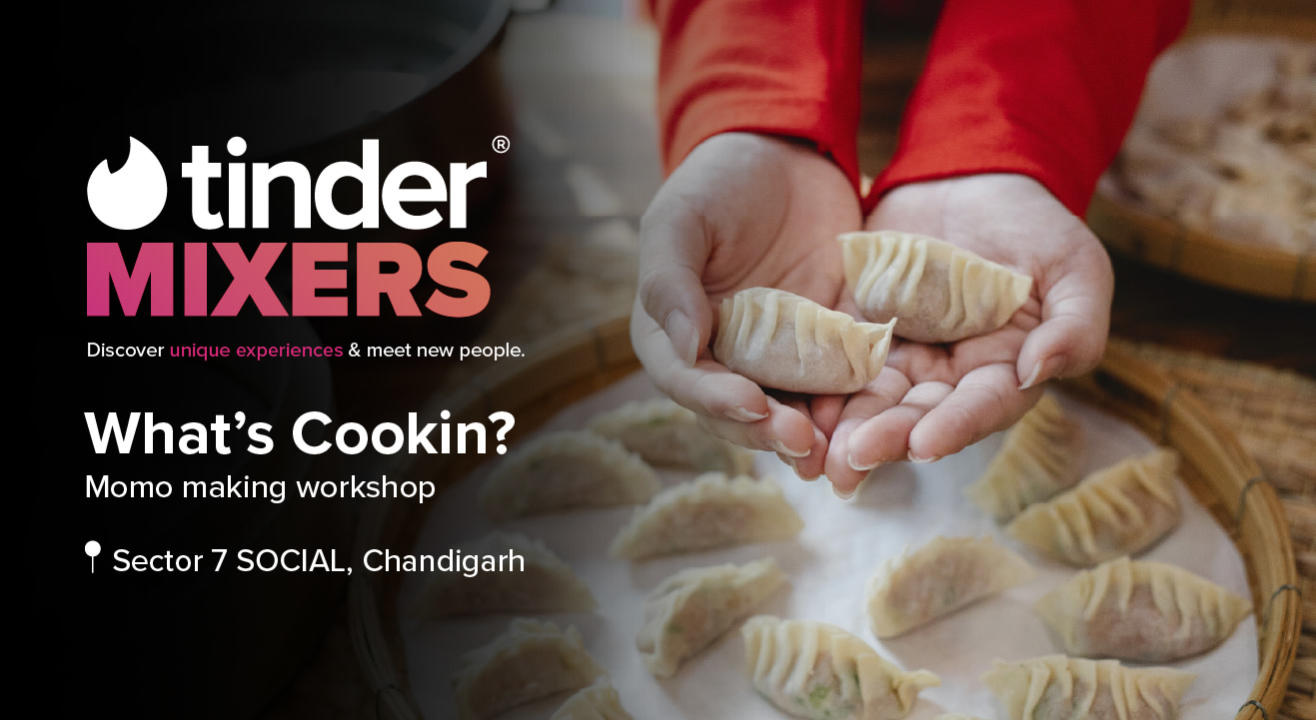 Tinder Mixers - What's Cookin? | Chandigarh
Sector 7 Social, Chandigarh
Invite your friends
and enjoy a shared experience
Tinder Mixers - What's Cookin? | Chandigarh
Sector 7 Social, Chandigarh
Invite your friends
and enjoy a shared experience
Invite your friends
and enjoy a shared experience
What better way to meet new people than over a shared experience? We know the feeling of getting a new match, it's the same butterflies as locking eyes with someone new across a room.
And we're giving you the perfect space to do it.
Tinder Mixer's What's Cookin?
A momo making experience, where you're taught how to make the perfect momo, and perhaps alongside the perfect match.
There's only one way to find out!
Tinder Mixers - Introducing Tinder mixers, where you can meet new people, discover new experiences and always leave with a good story
Includes:
2 complimentary cocktails
1 complimentary appetiser
Ingredients for making dumplings
Sector 7 Social
SCO 37, Madhya Marg, Sector 7-C, Sector 7, Chandigarh, 160019
GET DIRECTIONS
Tinder Mixers - What's Cookin? | Chandigarh
Sector 7 Social, Chandigarh
Invite your friends
and enjoy a shared experience