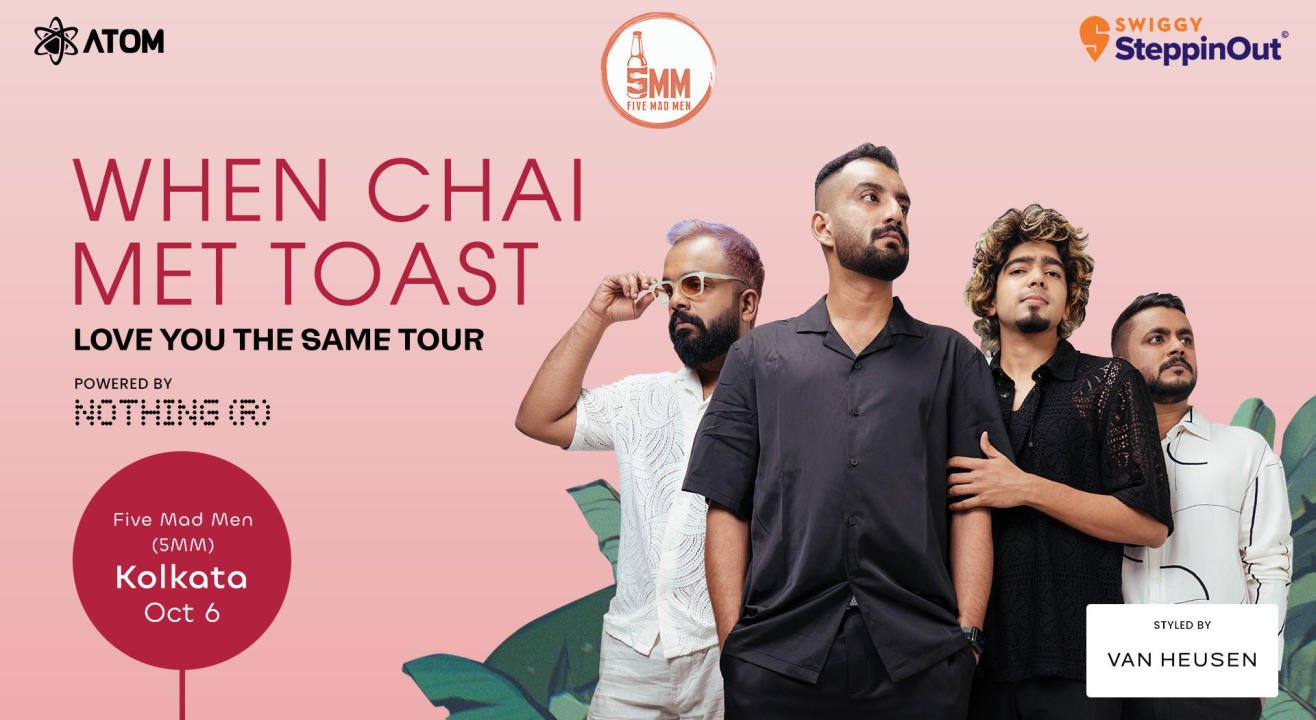 When Chai Met Toast - Love You The Same Tour | Kolkata
Five Mad Men (5MM), Kolkata
Invite your friends
and enjoy a shared experience
When Chai Met Toast - Love You The Same Tour | Kolkata
Five Mad Men (5MM), Kolkata
Invite your friends
and enjoy a shared experience
Invite your friends
and enjoy a shared experience
Love You The Same Tour
Get ready for a soul-stirring musical journey as the enchanting band, When Chai Met Toast, embarks on an extraordinary India tour spanning 8 vibrant cities. The atmosphere is set to be nothing short of magical, filled with the mellifluous melodies of "So Beautiful, with You" and other chart-topping hits. As they take the stage, the crowd is greeted with the warmth of a thousand suns, their spirits lifted by the familiar refrain of "Khoj (Passing By)" and "Firefly." The band's euphoric blend of folk-pop will transport you to a whimsical world, reminiscent of the lyrics from "Love You The Same" as they embrace the mantra of hope and resilience.
About When Chai Met Toast
When Chai Met Toast is a four-piece band from Cochin, Kerala formed in 2016. The quartet officially came into being with their debut EP 'Joy of Little Things', drawing upon multi-lingual lyrics and infectious sing-along choruses. Over the next year, they crafted what became the 2018 breakout 'Khoj (Passing By)' from their sophomore offering 'Believe', achieving both critical and public acclaim. They have continued to experiment with their sound, and their eclectic but accessible brand of pop music has made them festival favorites in the country. Following their previous album 'When We Feel Young', the band has recently released their new album, 'Love You The Same' which was recorded in London with producer Richard Wilkinson. This EP takes you on a journey through Love and Heartbreak.
Five Mad Men (5MM)
1st Floor, Omega Building, Opposite Pantaloons & RDB Cinema, Bengal Intelligent Park Limited, Block EP & GP, Sector - V, Saltlake - 700091
GET DIRECTIONS
When Chai Met Toast - Love You The Same Tour | Kolkata
Five Mad Men (5MM), Kolkata
Invite your friends
and enjoy a shared experience