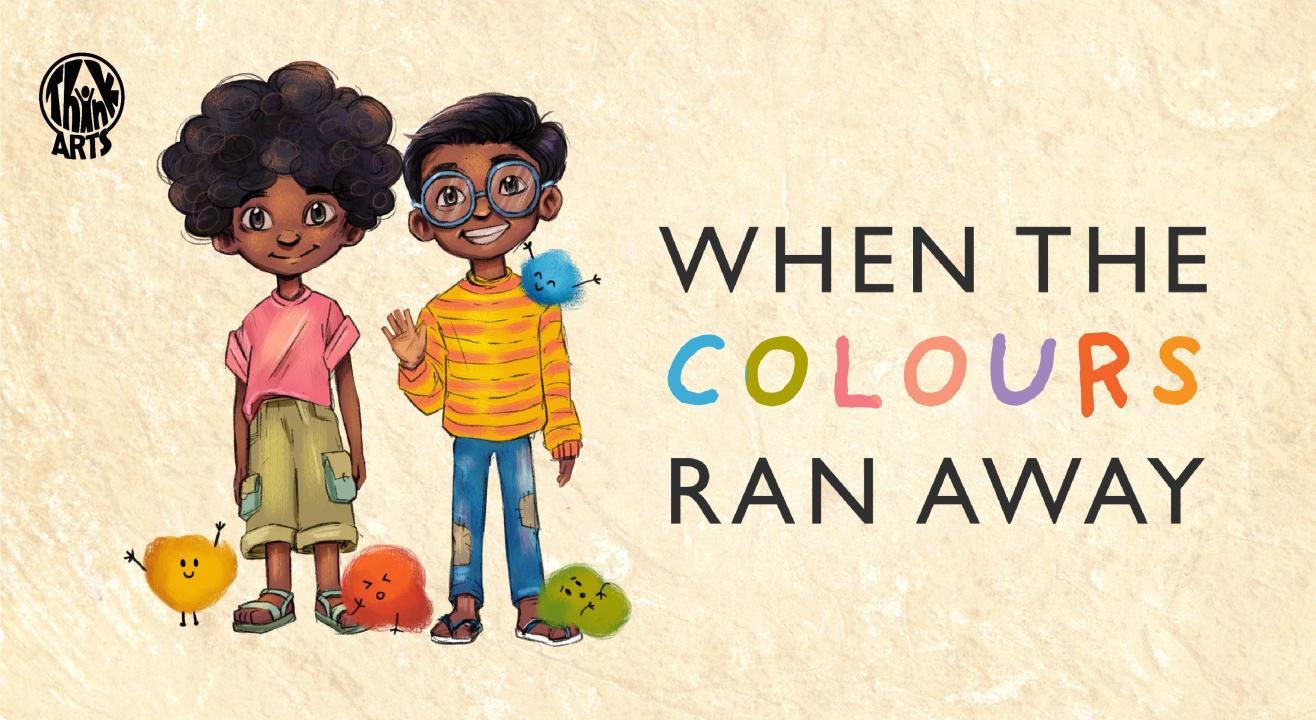 Event Guide
Digital Event
Watch on Insider
For Age(s)
Family Friendly
Invite your friends
and enjoy a shared experience
Event Guide
Digital Event
Watch on Insider
For Age(s)
Family Friendly
Invite your friends
and enjoy a shared experience
Event Guide
Digital Event
Watch on Insider
For Age(s)
Family Friendly
Invite your friends
and enjoy a shared experience
When the Colours Ran Away is a digital storytelling piece about an exciting and most unexpected experience two eight-year-old children have during their trip to an Art Museum. Rumours about a painting with colours the likes of which they've never seen has got them all the more excited. But once there, they notice something strange - the colours from the painting have all run away!
A digital performance, inspired by the paintings of Emily Carr, about two boys, errant colours and artworks imbued with life (literally!)
This piece was commissioned by the Vancouver International Children's Festival for their online edition in 2021.
For Ages 4 years & above children and families
Event Duration 20 minutes
*Kindly note that the video can be viewed within 2 days from the date of purchase.


About the producer, writer and storyteller
ThinkArts is a not-for-profit organisation based in Kolkata, India which aims to facilitate high quality, transformative arts events for young audiences, based on the belief that regular creative experiences are essential for the development of imagination, critical thinking and emotional intelligence in children and young people.
C G Salamander is a writer and comic journalist based out of Chennai, India. He's published several children's books and comics, and is currently working on a book about magical dogs.
Kavya Srinivasan has been on stage in a variety of roles and formats for over ten years now. She has performed to over 2000 children across 3 Indian cities in the last three years. She is a playwright, daydreamer and storyteller.
Aithihya is an independent animation filmmaker. A self-taught animator, her personal expression relies on the technique of producing animated films where each frame is hand drawn. After starting her independent practice in 2017, she associates with Studio Chitrakoothu at Chennai as an Animation Director and Designer. 
Credits
Writer & Director: C G Salamander
Illustrator & Director: Sahitya Rani
Animator: Studio Chitrakoothu
Cinematographer & Editor: Anand R Krishnan
Actor & Storyteller: Kavya Srinivasan
A ThinkArts Production
Guidelines
Join the event using the email address from your ticket.
Use earphones/headphones for a better experience if you are watching it as an individual. If you are a group of people who are watching it make sure you have access to good quality sound.
A strong internet connection helps avoid any interruptions or disturbances during the event.
When the Colours Ran Away : Promo Video
Event Guide
Digital Event
Watch on Insider
For Age(s)
Family Friendly
Invite your friends
and enjoy a shared experience