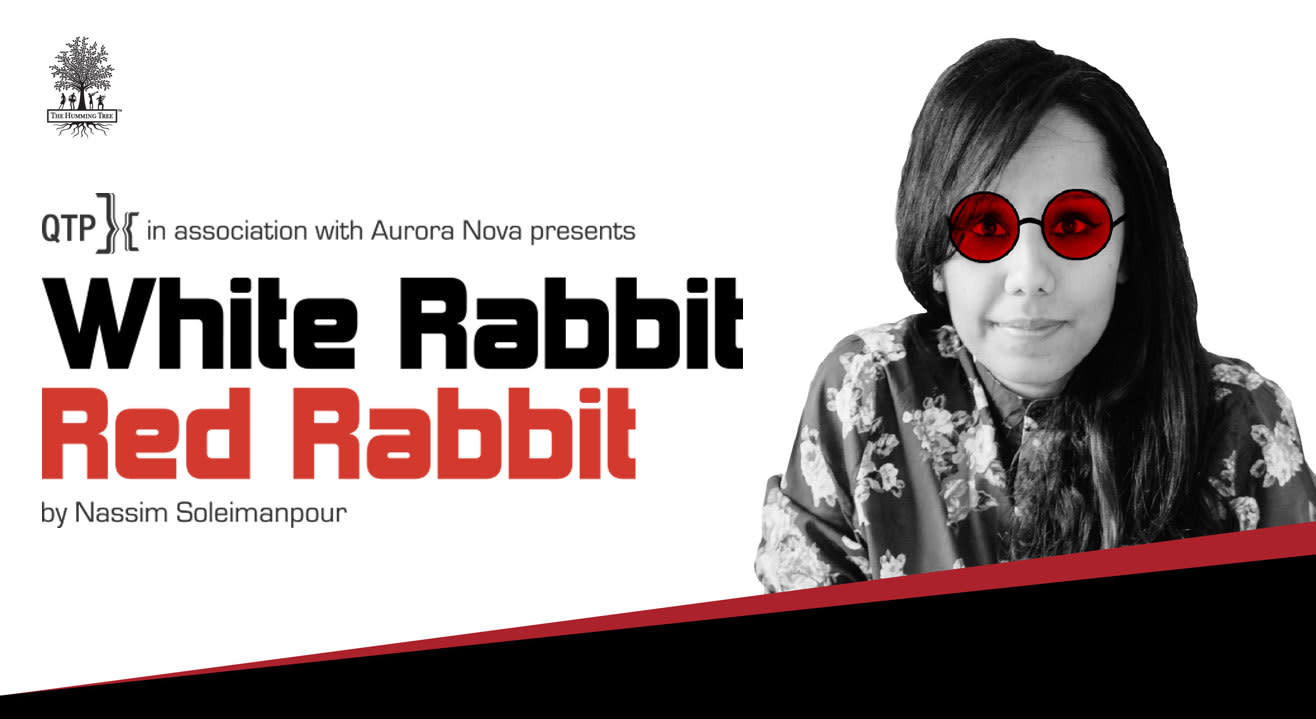 Theatre
White Rabbit Red Rabbit
The Humming Tree, Bangalore
500 (Includes Rs.200 Cover)
About
This is a play shrouded in mystery. And the demand for secrecy comes straight from the playwright. At the third bell, the actor on stage (there is a different actor performing each show) is handed the script in a sealed envelope and has to perform as instructed by the playwright. There is nothing between the actor and the audience - no directorial vision, no production design, no technical histrionics.
Experience live theatre in its purest form!
Performed by: Deepika Arwind
Writer: Nassim Soleimanpour
Having completed 17 years, QTP has grown to be among the most vibrant theatre groups in the country. More than 25 productions have been staged under the QTP banner including META nominated So Many Socks (2012), The God Of Carnage (2015) and A Peasant of El Salvador (2013). QTP has been involved with international projects such as Gates to India Song, The Merchants of Bollywood as well as the internationally acclaimed productions, A Midsummer Night's Dream and Nirbhaya.