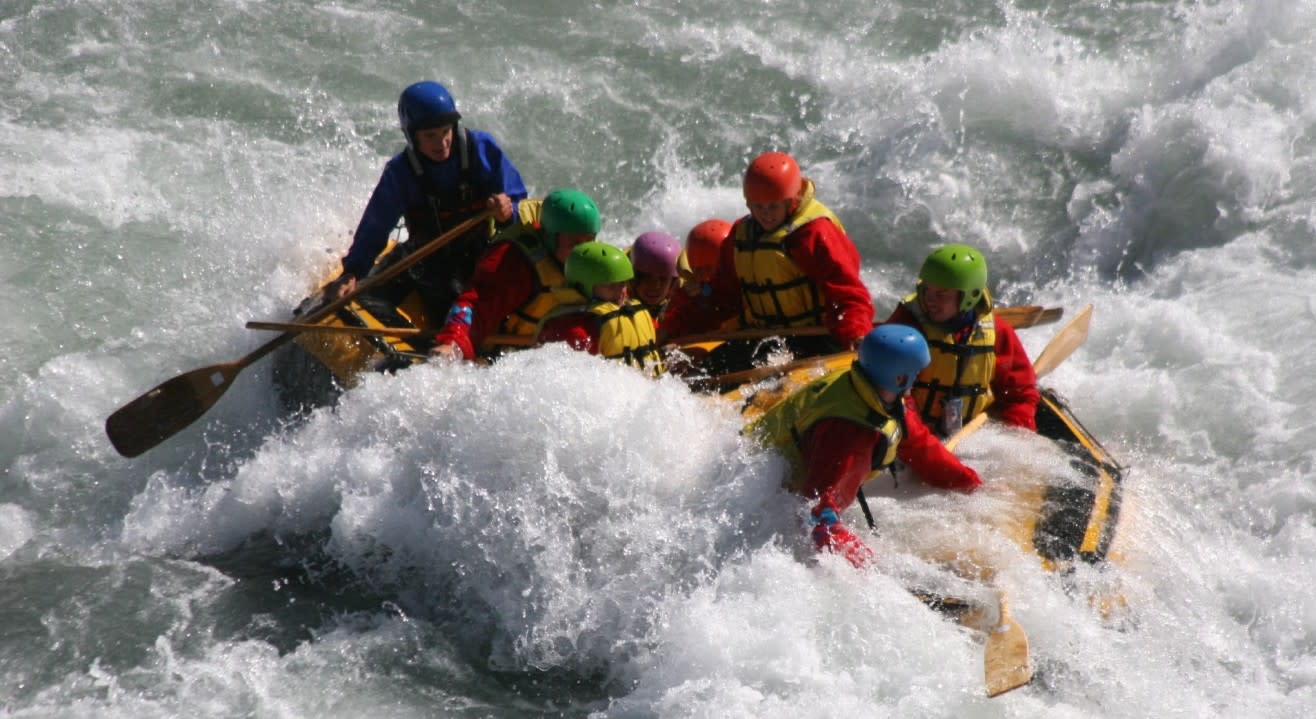 Travel
Give me m-oar! Go White Water Rafting This Monsoon from Mumbai
If there's one adventure activity to look forward to during the monsoons, it's white water rafting! It's thrilling, safe and the lunch afterwards is awesome! Details & more below.
Tackle them rapids with White Water Rafting
Monsoons are when rivers come alive, and with Mumbai just about a few hours away from one of the best destinations in the country - Kolad & Kundalika river - nothing should stop you for oaring away! The grade is ideal for beginners as well as veterans. Several travel companies organize weekend trips to Kolad which involves pick-up from the city.
Here's what you need to know if you've never rafted before:
Don't worry, even if you don't know how to swim. You'll be fitted with life vests and helmets, so even if you do plop off the raft, you'll float and be safe. The water is not that strong that you'll be carried away. Keep in mind, it's a bit of a physical activity, so make sure you go only if you're in half-decent shape.

No fancy gear - a dry-fit tee, waterproof shorts and waterproof sandals (or none at all) are all you need.
Electronics and water don't get along - so as tempting as it is to take your phone for that raftie (yes, we went there), resist the temptation. If you have a waterproof casing, take it along. GoPros are perfectly fine, though.
Oh and there's more - if you have energy left after rafting, the starting point at Kolad has a Burma Bridge. (They also have a hammock in case you don't)
Coming soon: White Water Rafting activities
There are no events just yet, but don't worry - as we get closer to monsoon, you can look forward to several rafting events in Kolad / Kundalika. Stay tuned!
Subscribe to receive our newsletter!
Find the best experiences happening out there in your city or enjoy handpicked content while sitting comfortably at home. Insider is your go-to place to figure out what to do today!