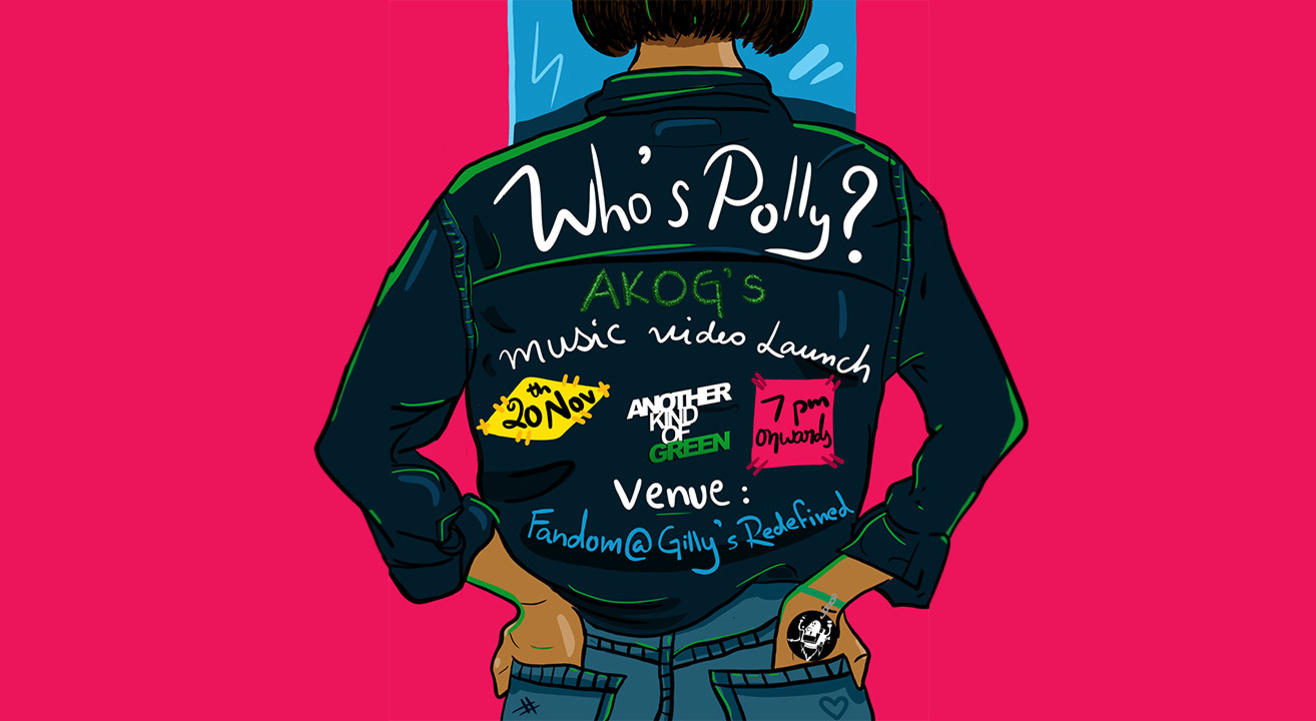 Music
Who's Polly? - Music Video Launch Event by AKOG
Fandom at Gilly's Redefined
About
A musical spectacle centered around the video launch of AKOG's first single, "Hey Polly!".
Indulge in the immersive #AKOGExperience, and celebrate the milestone with the band on 20th November at FANDOM @ Gilly's Redefined, Koramangala. 7 pm
Note: Additional ₹250 cover to be paid at the gate, This is fully redeemable.
About Another Kind Of Green (AKOG)
Another Kind Of Green (AKOG) is a dynamic 6-member band from Bangalore. Formed in 2016, the band members have all been in the same music circuit in college and have been playing together since the inception of the band.
After kicking off their journey by performing in competitions and winning at prestigious events, the band's infectious blend of blues, punk and rock soon began to echo across Bangalore over the past year, in its favourite venues such as Hard Rock Café, FANDOM at Gilly's Redefined and bFlat Bar. The band was also invited to perform at TEDx ChristUniversity and the U-25 summit in 2018 - 19. The band headlined TAAQademy Music Festival 2019 - "Rock and Roll Ain't Noise Pollution".
AKOG regularly gigs at stages across Bangalore in the buildup to their upcoming music album, set to launch this coming year.
Venue
Fandom at Gilly's Redefined
1st floor of Gillys redefined, # 413, 100 Feet Road, 4th Block, Koramangala, Bengaluru, Karnataka 560034