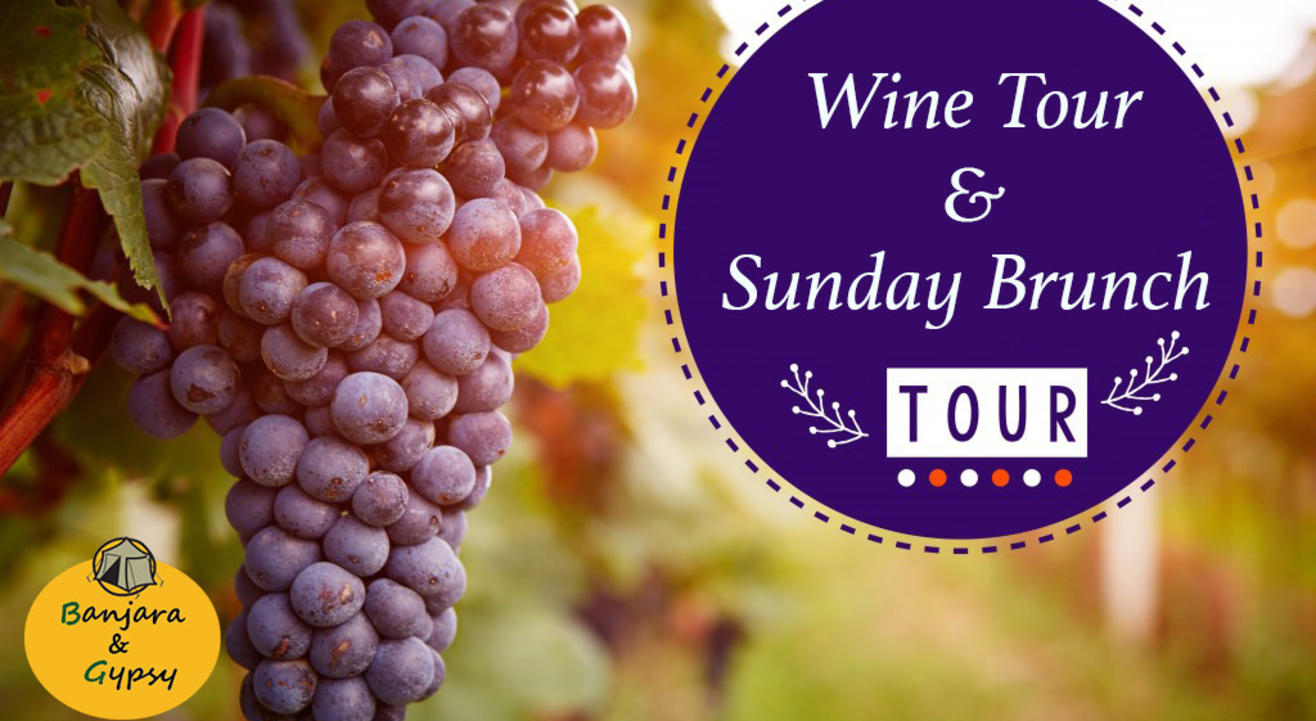 Experiences
Wine Tour with Lunch
Nandi valley winery Pvt Ltd Kinvah
About
"Wine", one of its kind is not just famous of rich and exotic taste but it offers wide range of health benefits in reducing risk of heart diseases, lowers cholesterol, keeps your skin glowing and healthy, so what could be more exciting to visit the winery and witness the production and beautiful lush green Grape vineyards.

This guided wine tour, of around 3 hours, begins at around 11 AM with a visit to the vineyards where the history of wine cultivation in brief would be shared.

After strolling through rows of grape-bearing vines, you will witness the entire process of wine-making crushing of grapes to final labeling and packaging.

You would next head into the barrel room, setup with real oak barrels, where ageing of premium wine is done.

The 90-minute long wine tasting session takes place in the cellar, where 5 different varieties of wines are proffered amid soothing music.

The tour concludes with a lunch buffet, overlooking the vineyards under the hills.


Banjara & Gypsy is a community, passionate about life, adventures and especially fun, So pack your bags and gather your buddies to enjoy this amazing camping experience in nature along with healthy food, music bands, dance, bonfire, games and much more!
Travel To and Fro [Winery to Bangalore stops] 60 mins drive from City Center
Wine Tasting (5 different types)
Vineyard Visit with Guide
Grape Stomping
Lunch Buffet - Veg and Non Veg
Followed by musical evening at Winery with songs and guitar
Sunglasses
Cap or Hat
Comfortable shoes
Silk Board - 9:00 AM
Marathalli - 9:30 AM
Tin Factory: 9:45AM
Kalyan Nagar: 10:00AM
Manyata Tech Park: 10:10 AM
Hebbal: 10:20 AM
Vineyard: 11AM
What is Banjara & Gyspy?
A fun loving and adventurous community of banjaras & gypsies who are looking for chilled out evening with their buddies and enjoy nature away from noisy city.

What you need to bring?
Just chill, you get awesome stay and good quality food in your package, keep some cash handy for extra activities/ for booze. BUT DO BRING YOUR PHOTO ID (Aadhar, DL, Pan Card)

Minimum age?
18+ yrs

What not to bring?
Outside Alcohol or any kind of drugs are strictly prohibited.

No Misconduct will be tolerated?
We are to enjoy these beautiful nature & camp stay and it can be only possible with your cooperation, Violation of rules won't be tolerated and can management will have complete right to ask you to leave the premises without any refund.
Venue
Nandi valley winery Pvt Ltd Kinvah
Survey No. 55/56, Nagadasanahalli Village, Thimanayakanahalli, Yelahanka Hobli, Bengaluru, Karnataka 560064