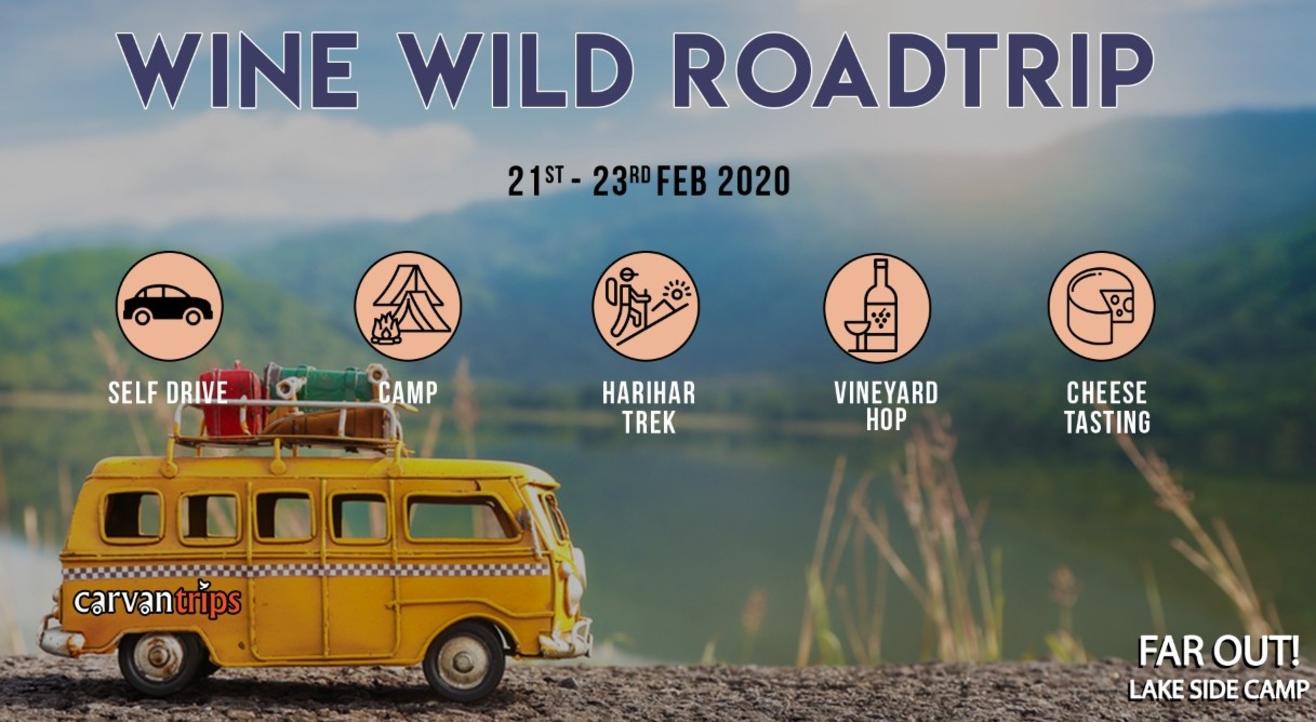 Adventure
Wine Wild Roadtrip
February 21 | 9AM - February 23 | 10AM
About
Ever wondered why do we love road trips so much? It could be a love for the unknown, a craving for unexpected experiences; the way we're pulled towards the rawness of the off-beaten path!
Join our Carvan as we go FAR OUT! to Nashik on a one-of-a-kind Road Trip! Expect beautiful sceneries en-route, pitching your own tents at our private lakeside campsite, trekking up King Kong style & exploring the infamous Harihar Fort, learning the art of winemaking and treating your taste buds to some exquisite wine and artisanal cheese!
The greatest part of a road trip isn't arriving at your destination, It's all the wild stuff that happens along the way. Once we reach Nasik, we will be traveling in our own little Carvan and tripping around. See you there!