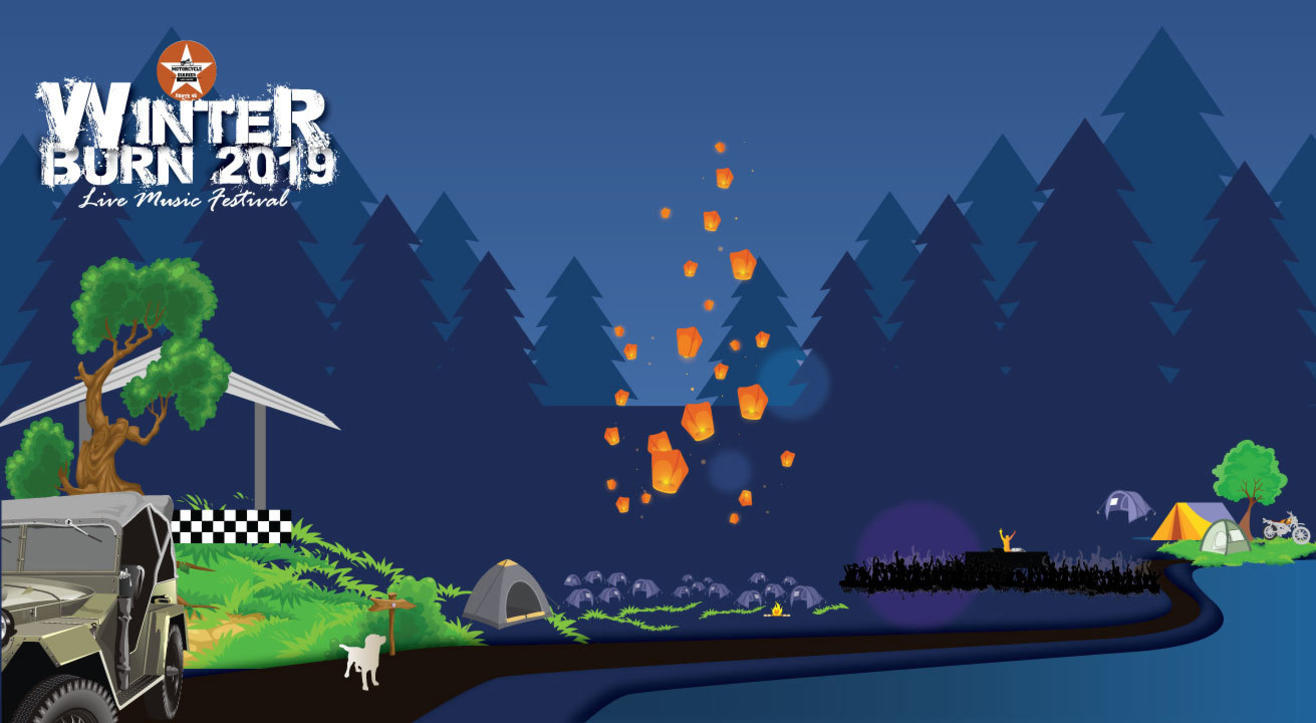 Motorcycle Diaries, Sakleshpur, Hassan, Bengaluru
Step out and enjoy this event
Invite your friends
and enjoy a shared experience
Motorcycle Diaries, Sakleshpur, Hassan, Bengaluru
Step out and enjoy this event
Invite your friends
and enjoy a shared experience
Invite your friends
and enjoy a shared experience
Do you feel like escaping the city and its drudgery?
Do you want to run away from the concrete jungles and the screams of traffic?
Do you wish to be teleported somewhere where time ceases to exist?
We have the solution for you.
What if you could…
Wake up to birds chirping,
Take a dip in a pond in the middle of nature,
Listen to the best of live music from the stage set amidst beautiful lush green landscapes.
Interact with artists and indulge in live music jams around the campfire.
Learn some mind altering art and performance art from best of the artists taking up workshops.
Try you hands on adventure sports like rappling, slacklining and many more.
Dip into a wide range of delicious food from our 24 hr café,
And dance till eternity on some amazing tunes spun by the Dj's.
Then there's no better way to begin your new year than WINTER BURN 2019- The Experience at Motorcycle Diaries, Sakleshpur, a place so magical it feels like a parallel dimension.
Nestled in the base of the Western Ghats, Motorcycle Diaries Sakleshpur, abundant in their coffee plantations and forests has been the preferred go-to spot for motorcyclists and just about anyone to go carefree in the wild.


Artist Line-up
Spanda Project - Ethnic Electro
OLAM - Instrumental
Mannequin Disorder - Nu Disco
Cosmic Resonance - Rock
Lost Circus - Post Rock
@deaftone - Blues Rock
DJ Tatsu - Psy Trance
DJ Pat aka Sarcastic Kabab - Techno / Psy Trance


Activities
Live Music | Electronic Music | Workshops | Adventure
Camping | Nature Walk | Well being | Local food


Inclusions
The above ticket is for entry to the festival only.
Spot to pitch your own tent.


Exclusions
The above entry doesn't include accomodation and food.
Outside food and alcohol not allowed.
Strictly no drugs.
Motorcycle Diaries, Sakleshpur, Hassan
Motorcycle Diaries, Sakleshpur, Karnataka
GET DIRECTIONS
Motorcycle Diaries, Sakleshpur, Hassan, Bengaluru
Step out and enjoy this event
Invite your friends
and enjoy a shared experience