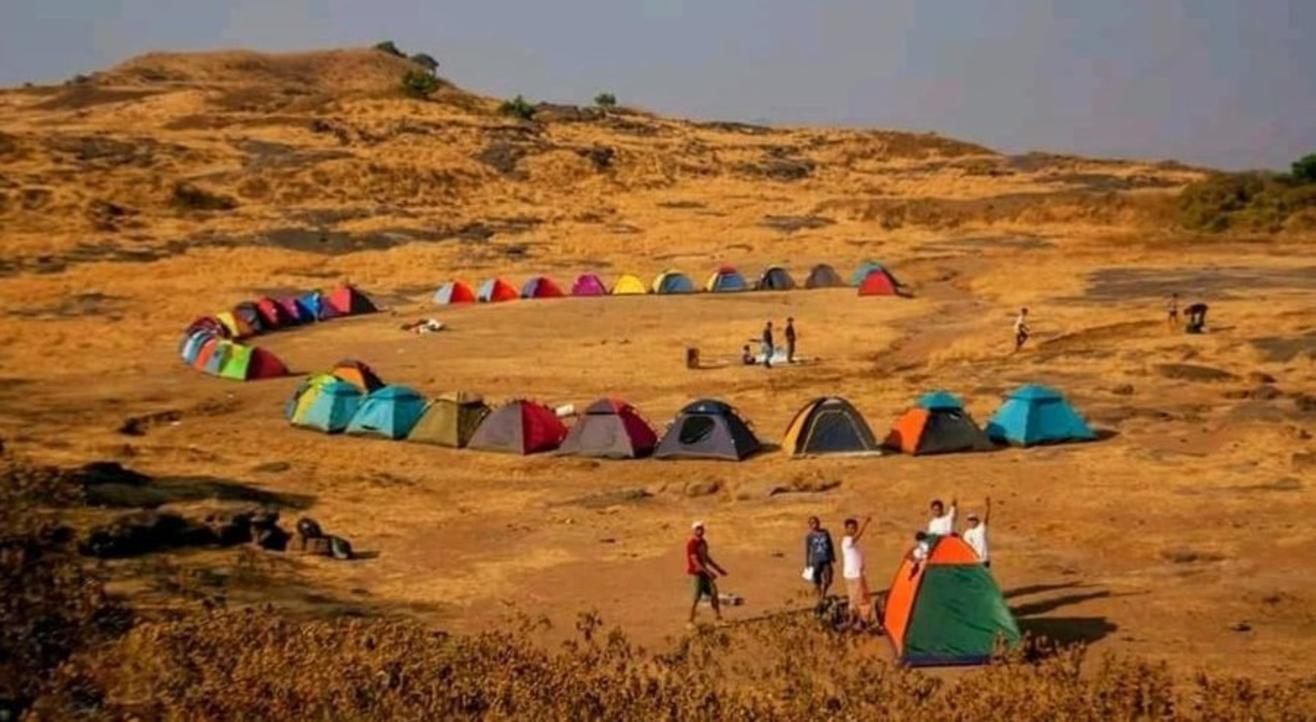 Trek
Winter Special Trekking and Camping to Harishchandragad
Pachnai Village, Harishchandragad
About
Wintter Special Trekking and Camping to Harishchandragad
Basic Details :
Difficulty Level: Medium
Endurance Level: Medium
Height of fort: 4650 ft. approx.
Region: Igatpuri
Total time required for climbing: 2-2.5 hours uphill climb one way
Group Size:30
Why Harishchandragad should be your next trekking destination this wintter?
Harishchandragad is one of the best high forts near Mumbai, Maharashtra. Strong fortifications of this fort have multiple entry routes such as the Junnar gate route, Sadhale ghat, Nalichi wat, and Indore Waat.
The carvings on the temples of Nageshwar (in Khireshwar village), in the Harishchandreshwar temple and in the cave of Kedareshwar indicate that the fort belongs to the medieval period since it is related to Shaiva, Shakta or Naath. Later the fort was under the control of Moguls. The Marathas captured it in 1747. Main attractions on Fort: Sapta Tirta Pushkarini, Kedareshwar Cave, Konkan Kada (Konkan cliff), Taramati peak, Temple of Harishchandreshwar.
Detailed Itinerary :
Day 1: Saturday
Train Details:
11:34 am CSMT
11:47 am Dadar
12:16 pm Thane
02:15 PM: Meeting point at Kasara Railway Station.
05:00 PM: Reach Pachnai base village by local transport.
05:30 PM: Refreshment & snacks.
06:00 PM: Start ascends trek towards Konkankada.
08:30 PM: Reach campsite. Freshen up.
09:00 PM: Dinner & night stay in tents.
09:30 PM: Explore nightlife at Konkankada.
Day 2: Sunday
06:00 AM: Wake up call.
07:00 AM: Reach Taramati Peak.
08:30 AM: Reach back to Konkankada & have breakfast.
09:30 AM: Reach Harishchandragad Temple and explore the fort.
11:00 AM: Start to descend.
01:30 PM: Reach Base Village& have lunch at base village.
03:00 PM: Start return journey towards Kasara
Tour Concludes with Happy Memories... Adios! Back to the mundane city life. Until next time, LiveB4YouDie!
Includes:-
One Veg Evening Snacks (Day 01)
Unlimited Dinner
One Veg Breakfast (Day 02).
Unlimited Lunch (Day 02)
Travelling from Kasara to Kasara.
Safety & first aid.
Washroom & Changing Facilities at down
LiveB4YouDie expertise charges.
Excludes:
Train tickets
Extra meals cold drinks.
Water bottles
Anything not mentioned above.
Confirmation only after full payment
On a first come first serve basis.
So please register at earliest and you book your tents in advance!
Note entry will be confirmed only after the full payment
Think To be carrry:-
Identity proof must
Snacks (non-perishable)
Sturdy shoes with good grip
Drinking water (Min 3 ltrs)
Extra pair of clothes
Warm clothes and blankets
Sweets/energy bars/
Glucon D / ORS / Tang / Gatorade sachets.
Torch
Towel
Sleeping bag
Sun Cap ,Sunscreen and Camera (optional)
Rules:
Trek leaders decisions will be final and binding.
Smoking and drinking alcohol is strictly prohibited.
Participants or Members are responsible for his/her own safety and baggage.
The team reserves all the right to change/deviate/cancel the plans without prior notice.
Note:
There is no freshen up / washroom facility at the top. There is only a toilet at the base village.
Avoid carrying heavyweight for the trek.
Torch - VERY IMPORTANT (Headlamp is preferable)
Jackets and woolens as it would get cold in the night.
Trek Tip:
The One and only, the biggest and the greatest companion on the trek is your own shoes! Please wear nice pair of trekking shoes, avoid old shoes as the they can give up at any point of time. Imagine yourself on the trek with shoes failure. Also you can carry floaters but use it before and after the trek. Please wear Full sleeves and Full Track Pant this will protect from Summer Sun / Thorns / Insects / Prickles.
IMPORTANT:
Hiking / Trekking / Rock climbing is an adventurous activity and accidents can happen in spite of taking utmost caution and care.
The "LiveB4YouDie" will not be responsible for injury/accident/death to the participants.
Participants with any medical issues /history are not allowed to opt for this event. If he/she does so that it is done at the participant's risk. The management won't be responsible for any incident.
Cancellation Policy:
50 % refund if notified via phone conversation 5 days prior to the event date.
No refund if the cancellation requested is less than 3 days. No show No Refund.
Event Tickets cannot be transferred to another date against cancellation.
Event Tickets cannot be transferred to another person against cancellation.
In case of unforeseen weather conditions or government restrictions, However, no refund will be provided by the organizer
Venue
Pachnai Village, Harishchandragad
Pachnai Village, Near Akole Taluka, Ahmednagar, Maharashtra
GET DIRECTIONS