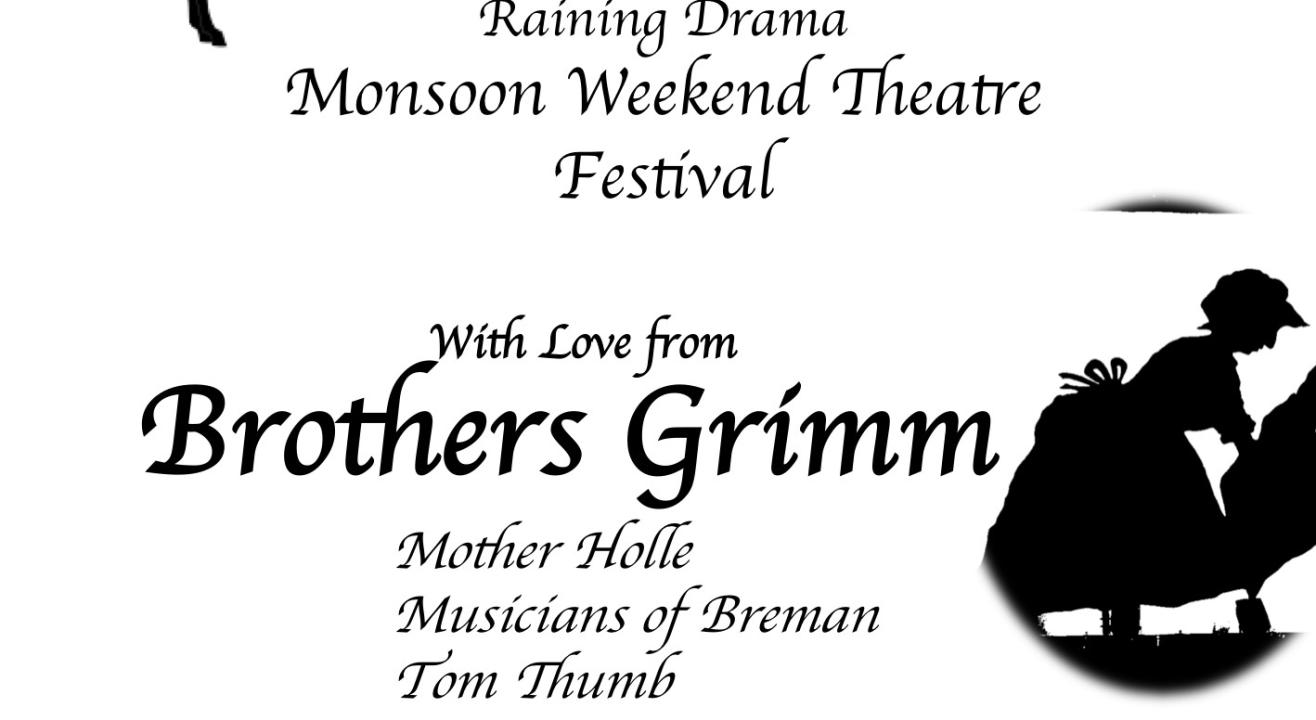 Play
With Love from Brothers Grimm at Raining Drama-Monsoon Weekend Theatre Festival
About
The Brother Grimms travel the world and collected a treasure of stories for everyone. These stories have been told across the world for ages and we have brought three wonderful drops from this Ocean of stories.
Drop 1: Mother Holle
Drop 2: Musicians of Bremen
Drop 3: Tom Thumb
Join us to travel beyond India leaving behind all political boundaries. We will sail in the creative boat of theatre where horizon will be wide and language will be universal.
Age is no bar, you just need to be a child or a story lover at heart.