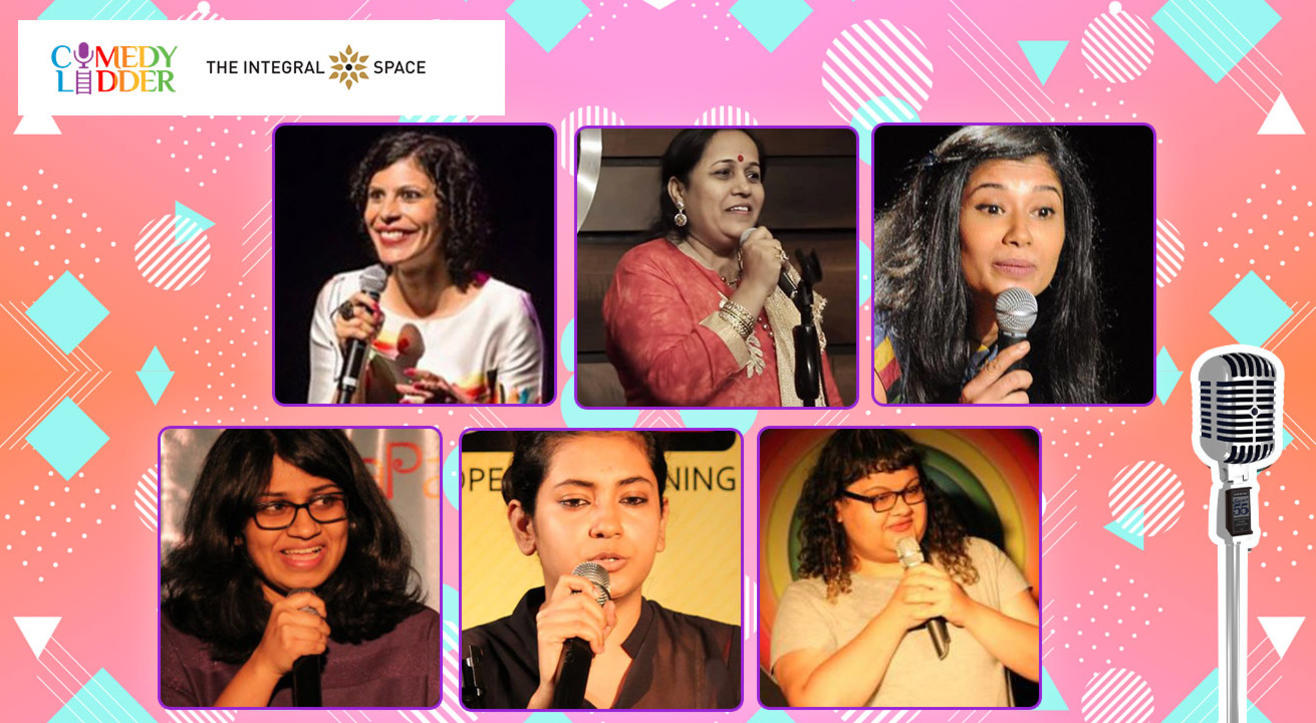 Comedy
Women Slay Wednesdays
The Integral Space, Lower Parel
About
Use offer code VDAY 20 and get 20% off upto INR 300 on 2 or more tickets for all Feb 13-14 events. Offer valid on the Insider.in app only (Download: Android| Apple)
Women Slay Wednesday is a new show that will happen every Wednesday with a brand new line up of Comics that will leave you on the floor laughing! Men need to pay the price to watch the best in comedy! A show that Has everything from sex, heart break, feeling fat, PMS, domestic violence, being poor, hating rich people, brother and sister fights, growing old, being young all this and so much more.
Host Supriya Joshi
Comics
Jeeya Sethi
Sumaira Shaikh
Kruti
Deepika Mahtre
Anu Menon
Pavitra Shetty
Artist Info
Supriya Joshi
Supriya Joshi aka Supaarwoman is a writer, comic and caped crusader battling the pointlessness of life, one meme at a time. Supaar covers a wide variety of topics from PCOD to why Govinda might actually be the second coming of Christ. After killing is on Facebook, Twitter and Instagram, Supriya has found a new weapon of choice in the microphone and she is coming to a stage near you.
Jeeya Sethi
Jeeya believes if you are fat once (by fat she means FAAAAT) you are fat forever, mentally you never become thin even after losing all the weight. An event manager turned stand-up comedian, improviser and actor, she has made entertainment her new life's mission since nothing else is going for her!
Kruti
Kruti is an upcoming standup comedian.
Sumaira Shaikh
Sumaira Shaikh is an upcoming standup comedian and has featured in several shows.
Deepika Mahtre
Deepika Mahtre is an upcoming standup comedian and has featured in several shows.
Anu Menon
Anuradha Menon is an Indian film director and actress. She is a Silver Medalist from Stella Maris College in Chennai. Following her exposure to theatre, she went to London to join Essex University`s East 15 Drama School. Theatre has been the focal point of her life. She has been a part of plays such as, Rage`s One on One and The Bureaucrat, Raell Padamsee`s Noises Off and Lillete Dubey`s Sammy, to name a few. She is also an Indian television actress. She grew up in Chennai and was associated with the theatre group, The Madras Players for some years. She gained recognition as a governess with a heavy Malayali accent in the play, The Verdict. This helped her bag the role of Lola Kutty on Channel V, which consequently made her extremely popular among the masses. Anu appears at many of her public outings dressed as Lola Kutty. She has also been a part of well-known theatrical works such as Zen Katha and Sammy!
Pavitra Shetty
Pavitra Shetty is an undiscovered singer, upcoming stand-up artist and reportedly also a girl. To prove this, she has recently started a tag-team called The Sidechicks providing a disturbing look at what girls with unlimited WiFi connections can do. The biggest inspirations for her stand-up are her Mom, random aunts who keep visiting her place and her very own weighing scale. Already featured multiple times on television and radio, Pavvy is also part of hit Chalta Hai shows Dame Funny and Undateable. And she has an unnaturally high number of best friends who insisted that a new bio was written for her.
Venue
The Integral Space, Lower Parel
14, Janata Estate , Opp. Palladium Mall, Lower Parel West, Lower Parel, Mumbai, Maharashtra 400013