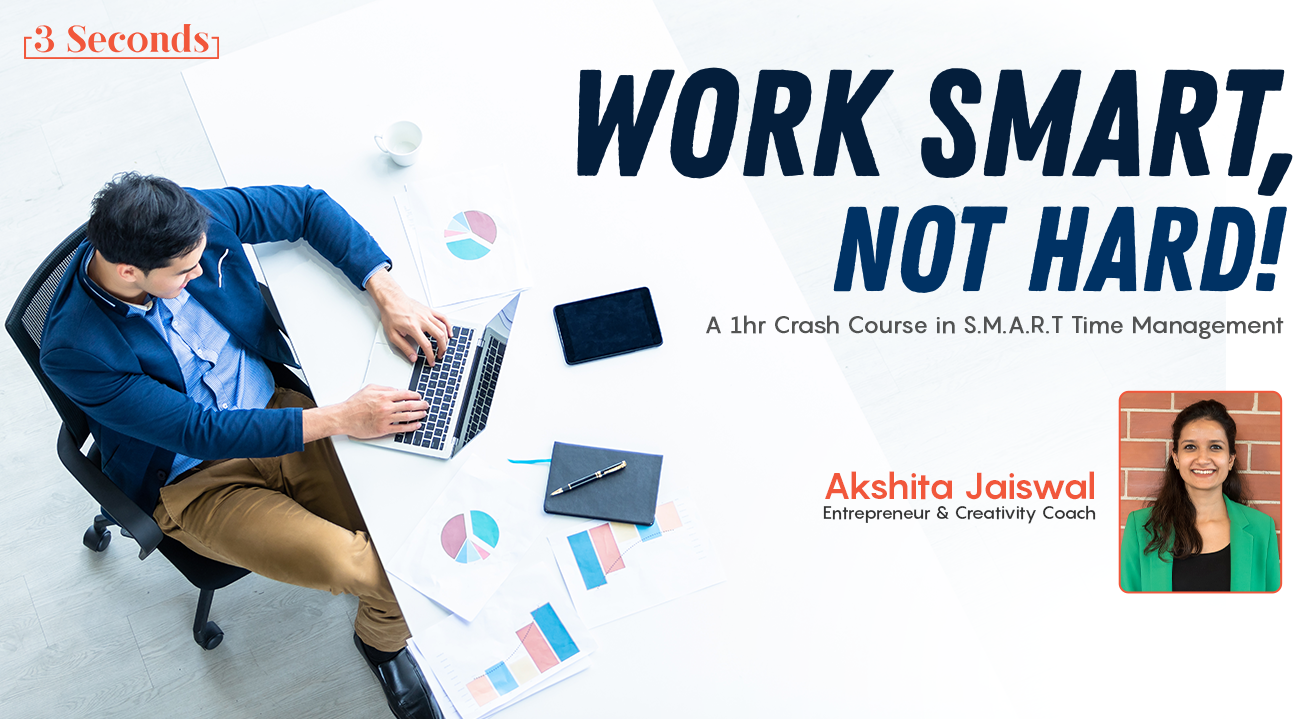 Enjoy this event from your home
Invite your friends
and enjoy a shared experience
Invite your friends
and enjoy a shared experience
About the Event
No matter who you are or what you do, we all face a similar challenge…
Feeling like 24 hours is not enough!
And as our lives become busier, it's incredibly easy to fall into the trap of trying to be busy, but not being productive. Unfortunately, most people still try to squeeze every minute out of the day and hustle themselves till their deathbed. And this typically leads to depression, physical and mental exhaustion, and ironically, can be extremely unproductive.
Here are some of the many things I'll cover for you in this online workshop that trains on how to master productivity skills:
How to identify tasks which are eating up your precious time
How to set crystal clear goals and develop a step by step plan of action
The best way to hyper-focus on your most important task while eliminating any distractions
How to organize your day to get the most done with the hours you work
How to be productive in every aspect of your life
How to make sure you always have time for the things that matter in your life
Who is this course for:
Freelancers and Digital Nomads who find themselves being torn apart with pressing schedules and timelines
Those who are striving to find a balance between both family time and work-life
People who at the end of the day find themselves saying "I just don't have time to do this!" or "Ah! I still have SO MUCH to do!"
People who want to get more done in less time and apply these skills in your personal and professional career
Business owners who have a lot on their plate and feel like everything is absolutely crucial for their business
Anyone who feels overwhelmed with being too "busy"
If you're ready to be that person who is on top of their stuff and completely in control while not being overwhelmed, register for your virtual seat today!