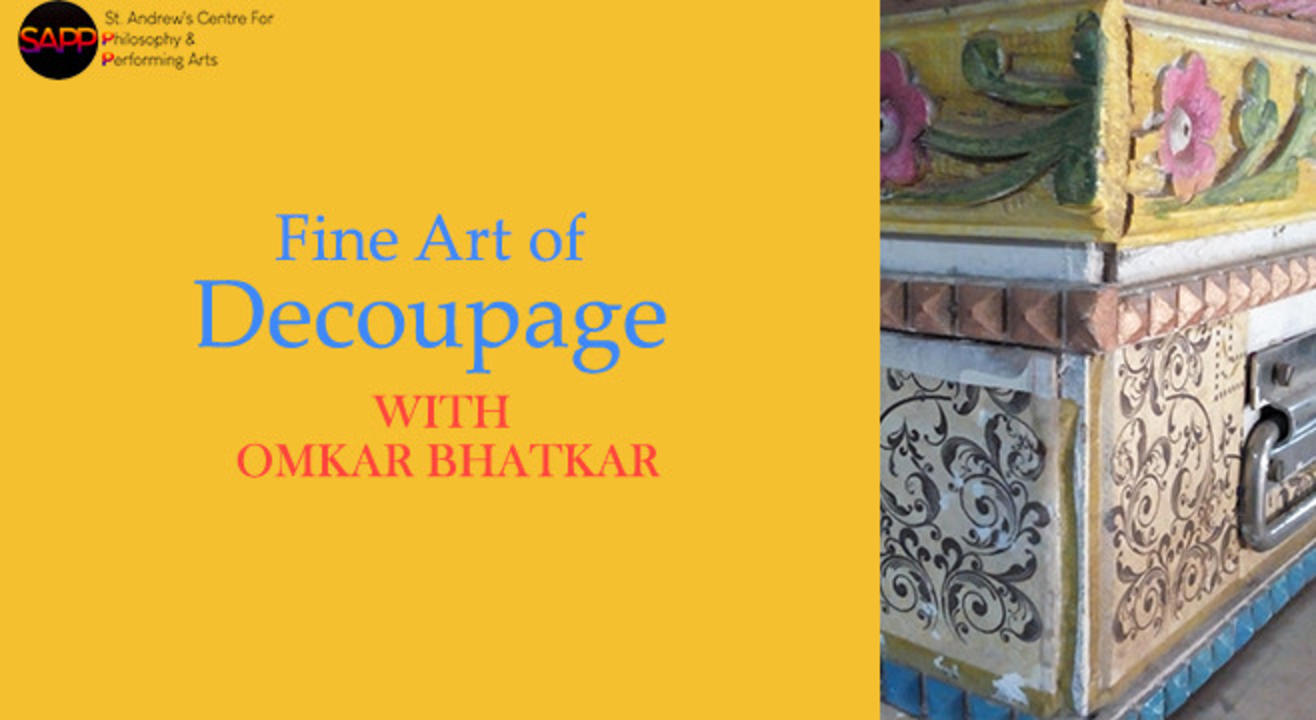 Art
Workshop: Fine Art of Decoupage
December 7 | 10AM - December 8 | 1PM
St. Andrew's Centre for Philosophy & Performing Arts (SAPP)
About
Conducted by Omkar Bhatkar
The word 'découpage' comes from the French verb découper, 'to cut out'. The découpage technique can be used to personalise almost any item in your home and the great thing is that the designs can be as simple or as complex as you like. From the papers to choose to the tools to use: find all you need to know in this workshop on découpage. In a two-day workshop, we will learn to use the art of decoupage on wood and glass to give the object a vintage feel.
All Art Materials will be provided.
The workshop is for two days.
Day I: Sat 07/12/19 10 AM to 1 PM
Day II: Sun 08/12/19 10 AM to 1 PM
For Age Group 14+
About Dr. Omkar Bhatkar:
Dr. Omkar Bhatkar is a Sociologist and Head of 'St. Andrew's Centre for Philosophy and Performing Arts. He is the Founder of Metamorphosis Theatre Inc. He is a playwright, director, poet and painter and he works largely in the area of Poetry, Existentialism and French dramas.
Venue
St. Andrew's Centre for Philosophy & Performing Arts (SAPP)
St Domnic Rd, Bandra West, Mumbai, Maharashtra 400050
GET DIRECTIONS